Summer is the time of vivid and unforgettable impressions left behind.
However, do not fall into despondency and melancholy, because with the onset of autumn, the long-awaited coolness comes to Cyprus.
During the day, everything is warmed by the gentle sunshine, and in the mornings and evenings a refreshing breeze blows – an ideal time to set off to explore the island of Aphrodite.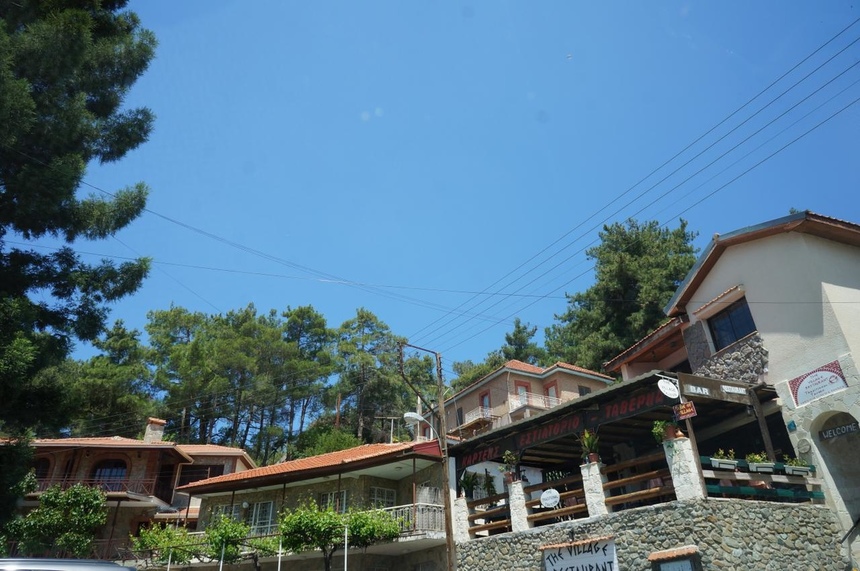 Moreover, in the coming months, many interesting events of a wide variety of topics are planned in Cyprus.
National holidays and festivals are the best way to take a fresh look at any country. In one case, try the taste, in the other – get acquainted with traditions that convey the peculiarities of mentality and local flavor.
We have selected for you the 5 most striking events of this fall in Cyprus, which definitely can not be missed!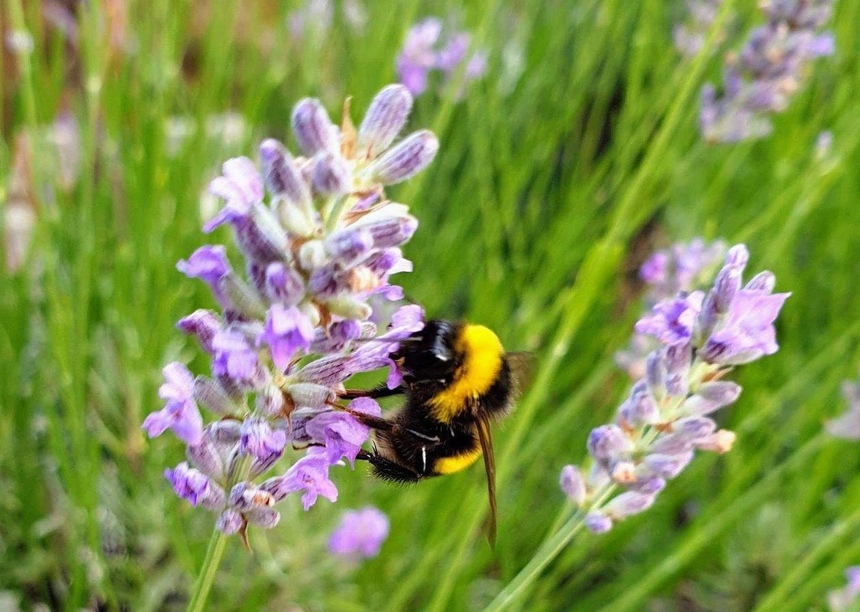 Festival of Honey in the village of Kalopanayiotis
On September 21 and 22, the third festival of honey and beekeeping will be held in the village of Kalopanayiotis. Cypriot beekeepers are ready to share with the guests of the holiday the secrets of making delicious, fragrant, and most importantly healthy honey.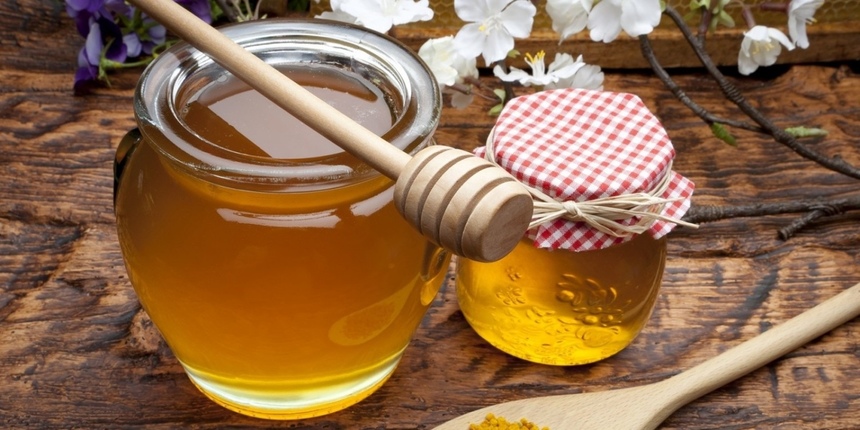 At the festival there will be a tasting of various varieties of honey delivered to Kalopanayiotis from apiaries from all over the island. Guests of the festival will be told about the history of beekeeping on the island.
The program includes entertainments for children, a concert of folklore groups, master classes in cooking dishes based on honey, an exhibition and sale of honey, beekeeping products and handicrafts.
Date: September 21 and 22
Time: 9 a.m. – 10 p.m.
Location: Kalopanayiotis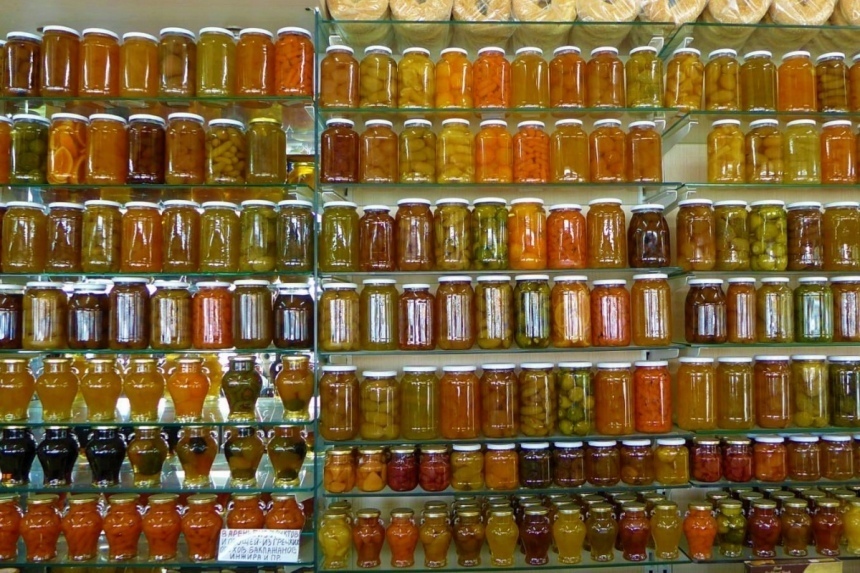 Glyco Tu Coutalu Festival
Have you ever tried eggplant, cucumber or ginger jam? And from garlic? No?! Then you have a unique chance!
Cyprus will host the 3rd festival of Cypriot traditional jam "glyco".
"Gliko" is translated from Greek as sweet, and "wrap" is a spoon. Together it turns out – sweetness in a spoon.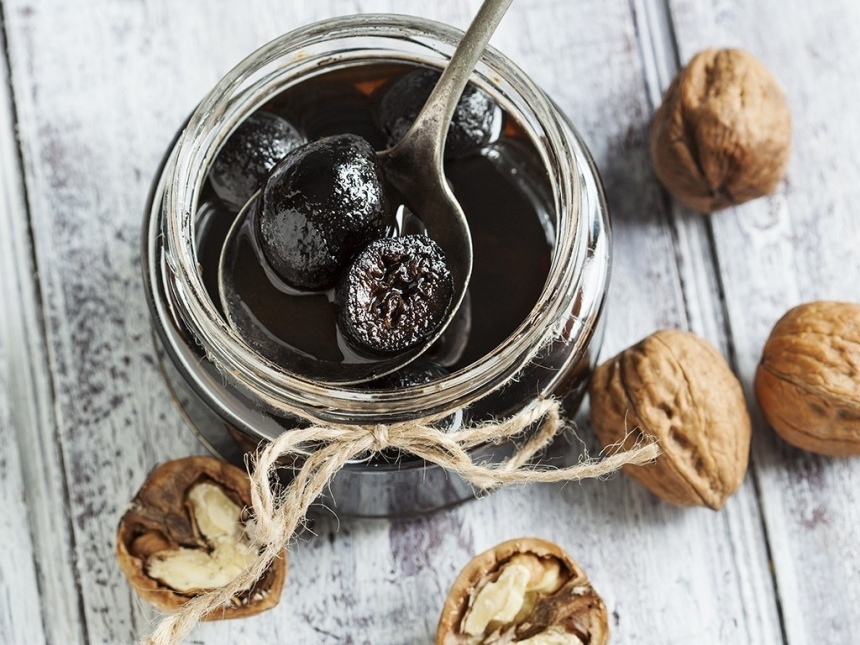 September 29, the beautiful mountain village of Kakopetria will turn into a real paradise for the sweet tooth.
Guests of the holiday will have a great opportunity to taste more than 50 types of the tastiest jam "from the grandmother's sideboard." Cooked with soul and love, it will not leave indifferent even the most demanding gourmets. Everyone for themselves will find at the festival the most unique and memorable taste, perhaps even the taste from his childhood.
In addition to tasting, all festival guests will be able to take part in the preparation of various types of preserves and other sweets from fruits and vegetables. And, of course, to purchase your favorite "samples".
Date: September 29th
Time: from 10:00 to 22:00
Location: Kakopetria
The entrance is free!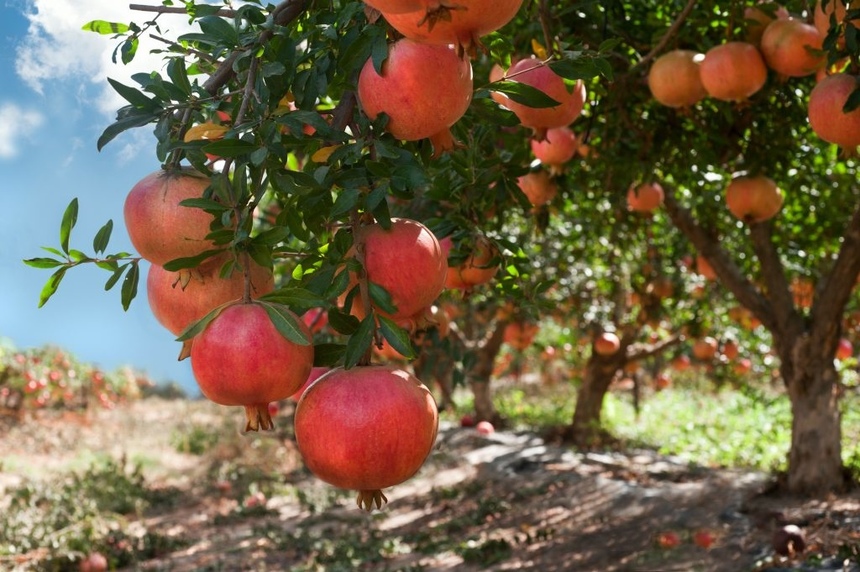 Pomegranate Festival
Do you like grenades? Then you should definitely pay a visit to Ormidia!
They are not just grown here – they compose songs and write poems about them. Local residents with special love use pomegranate in cooking: they eat fresh, prepare juices, preserves, various desserts from it, add to almost all dishes.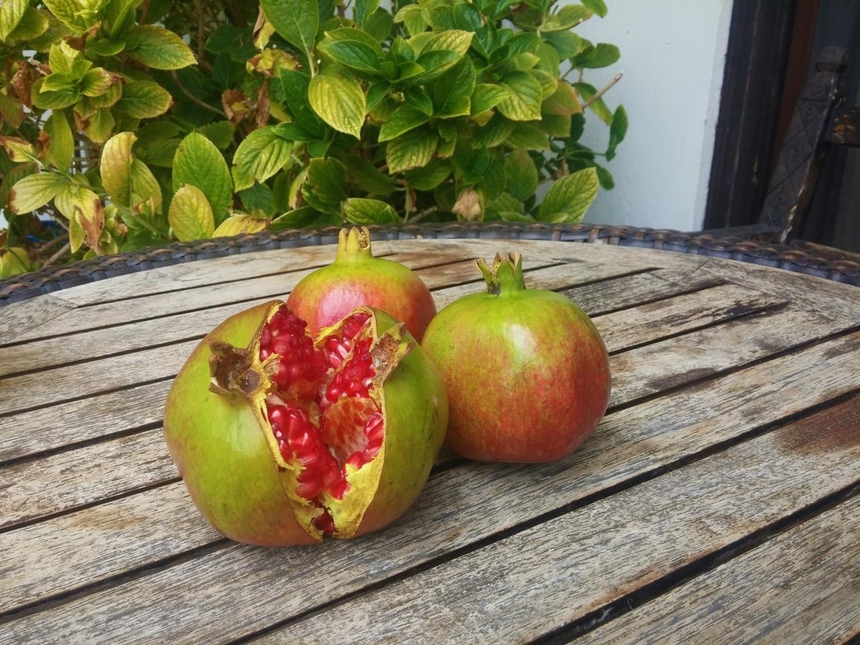 And for more than 16 years during the harvest celebrate the Pomegranate Festival.
It looks very colorful – fair, music, entertainment!
This year you can enjoy juicy fruits on September 29th.
Guests can also try dishes prepared according to traditional recipes using pomegranate, buy food and fresh fruits. As always, it will not do without a music program and performances by dance groups.
We advise you not to delay setting off to Ormidia and succumb to pomegranate madness. And at the same time, get acquainted with Cypriot hospitality.
Date: September 29th
Time: 19:00
Location: Ormidia
The entrance is free!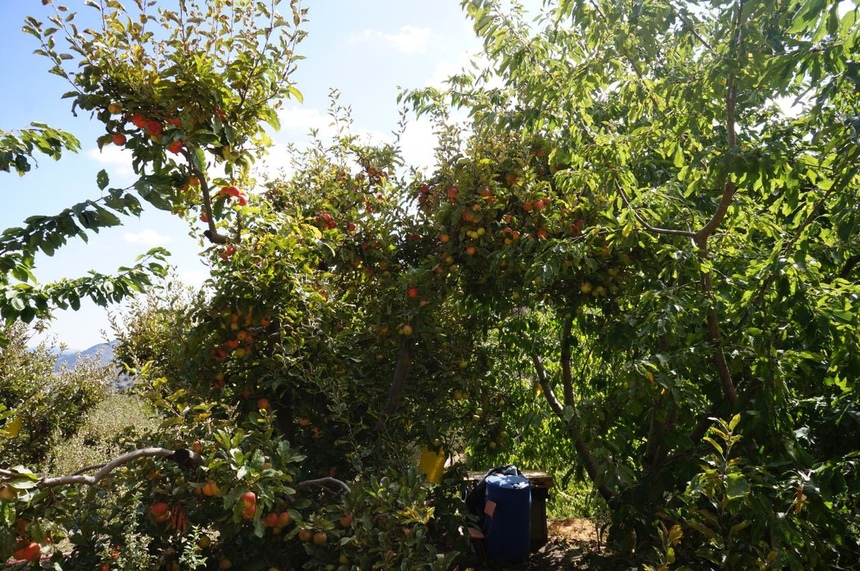 Kiperunt Apple Festival
Cypriots are sure to celebrate the new harvest of apples with a grand festival.
A large-scale cultural and entertainment event, which has already become a tradition, takes place in the picturesque mountain village of Kyperounta , which is not accidentally chosen as the venue for the festival. After all, about a third of all Cypriot apples are grown in it. The whole village is literally strewn with beautiful orchards.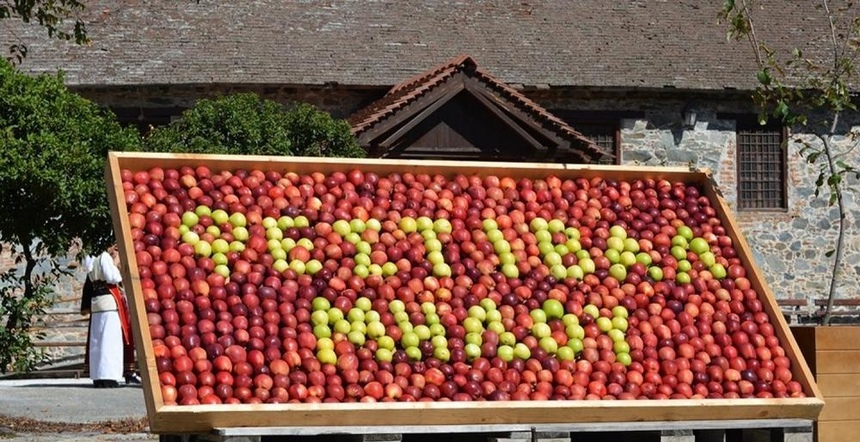 This time, the Apple Festival will be held on October 12 and 13.
A lot of interesting things await the guests of the festival: contests, cider, food court, live music, folk songs, noisy dance dances, warmth and hospitality! And, of course, a grand apple market with apple treats.
Date: October 12 and 13
Time: 11 a.m. – 8 p.m.
Location: Kiperunta
The entrance is free!
Zivania Festival
If you like strong drinks, then you should definitely look into one of the mountain villages of Cyprus: November 2, in Alona, ​​or November 9-10, in Pelendri.
They will host a holiday filled with fun, dancing, singing and, of course, an abundance of ZIVANIA!
Before your eyes, craftsmen in the traditional way will make Zivania and wine, as well as goodies made from grape juice: paluse and suzuko. Everyone can enjoy a drink and a hot pallet for free.
It will not do without traditional dances, songs and just fiery live music. The holiday promises to be bright, however, as always!
Date: November 2,9,10
Time: 12: 00-21: 00
Location: Alona, ​​Pelendry.