In Cyprus, in the city of Paphos, there is a wonderful place that is definitely worth a visit.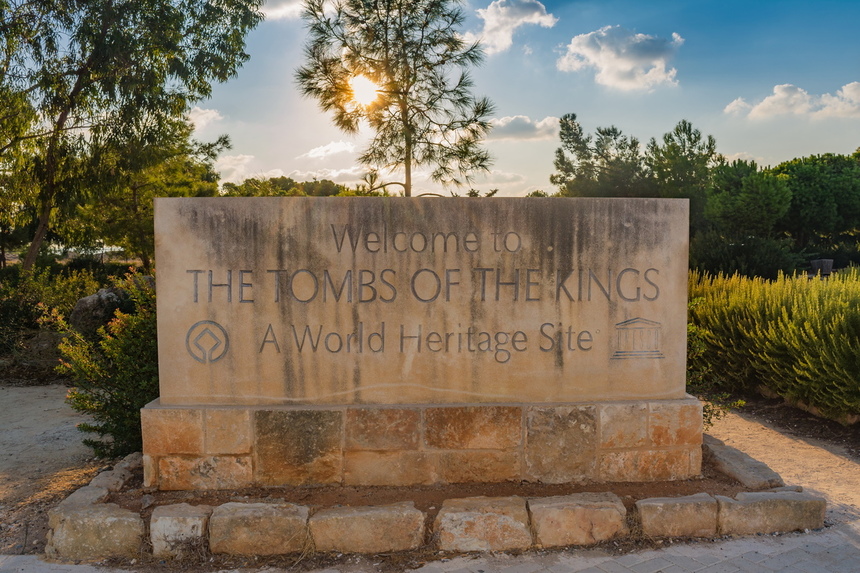 Imagine a partially desolate landscape with coniferous trees, palm trees and beautiful flowering shrubs, next to which are magnificent ancient tombs carved from rock: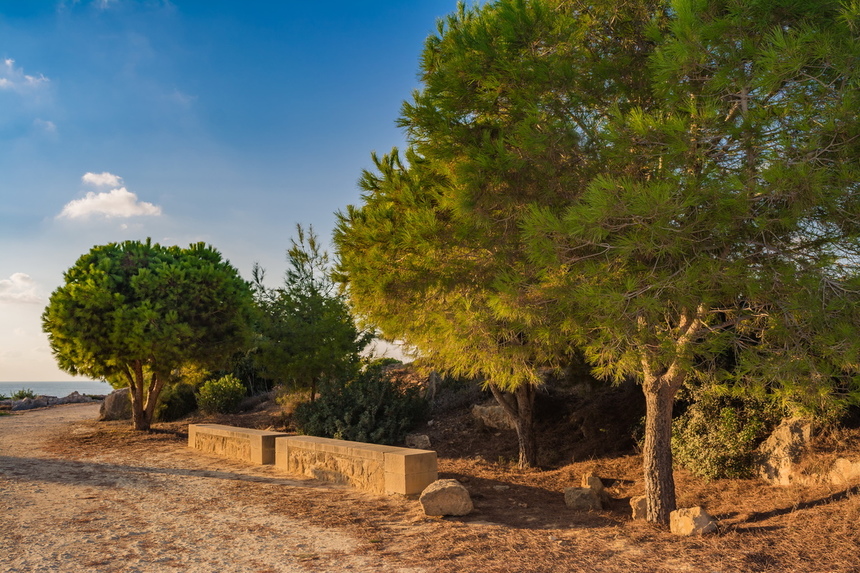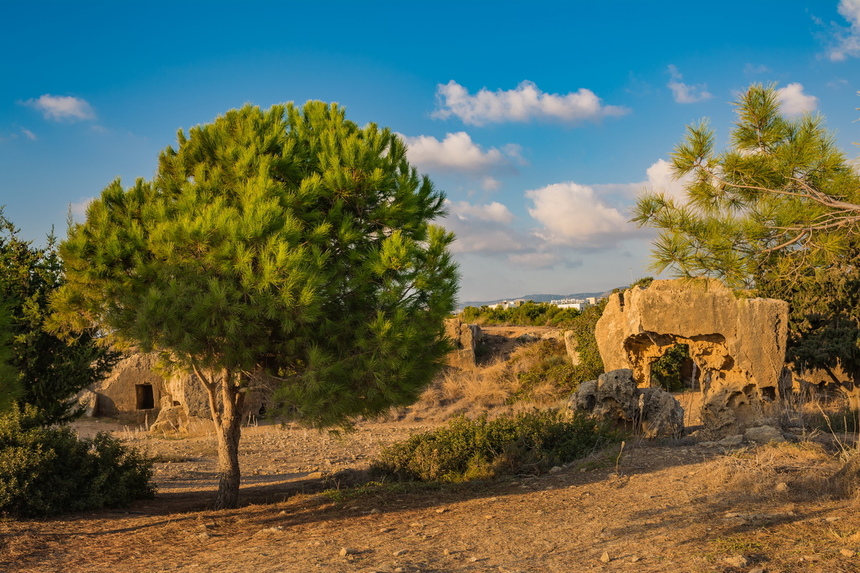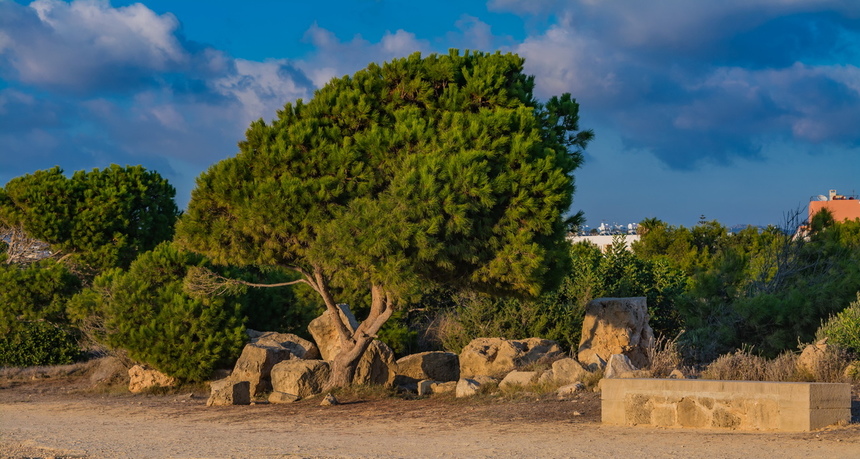 And the background is the turquoise expanse of the sea and the beautiful blue sky: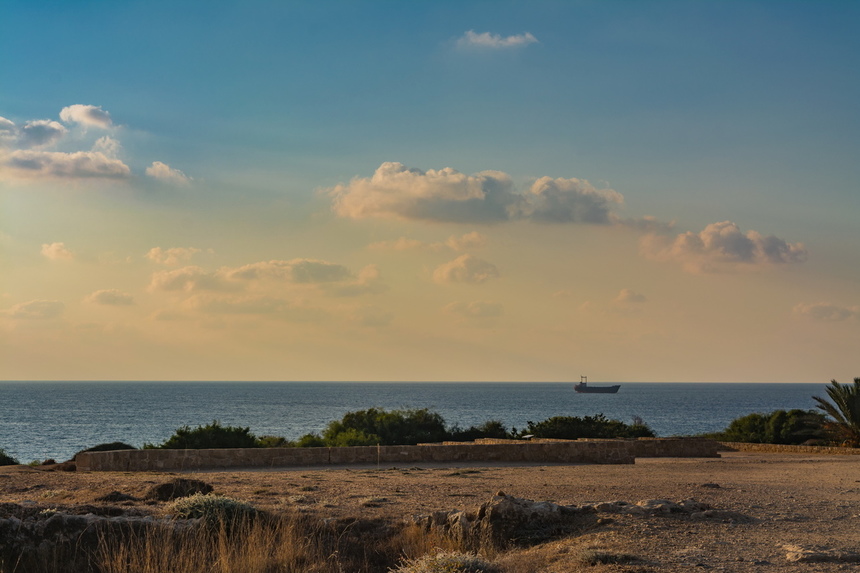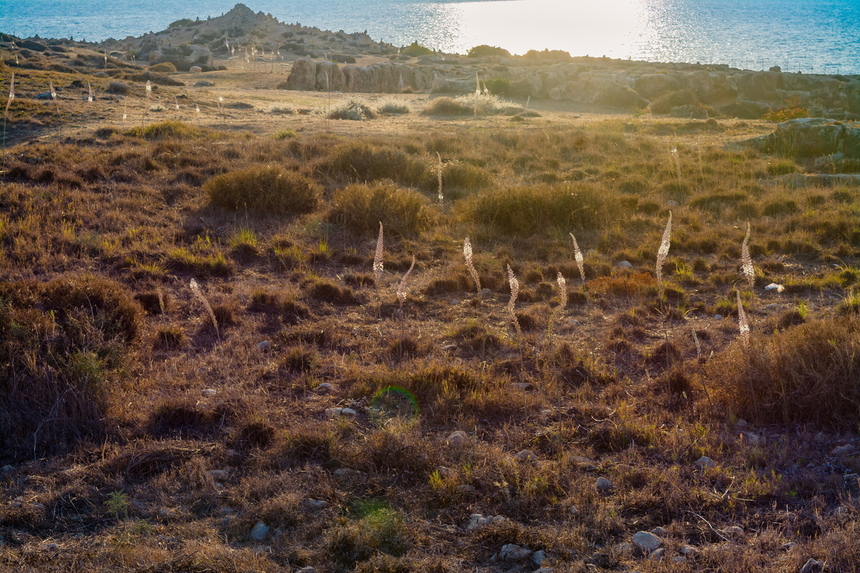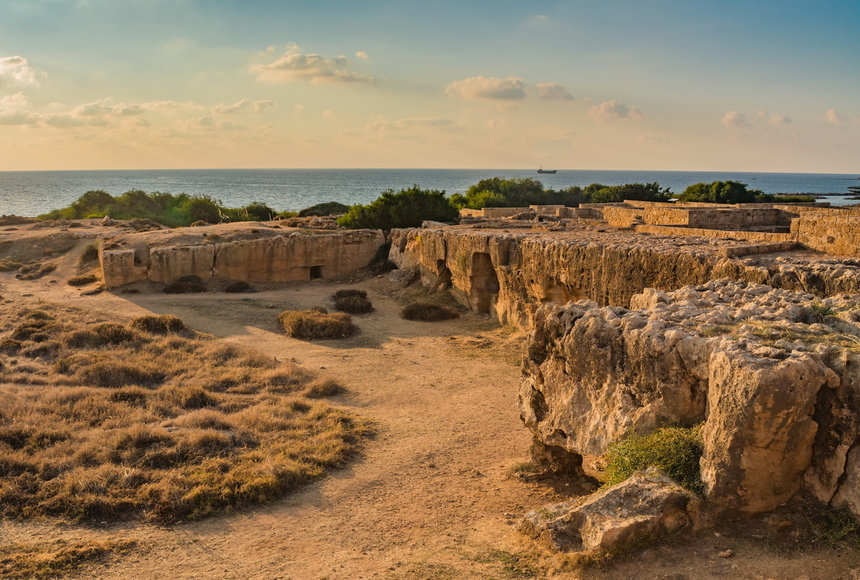 The only sounds that can be heard in the famous Cypriot necropolis are the sound of waves and birdsong. That is what awaited us at the "Tombs of the Kings" in Paphos.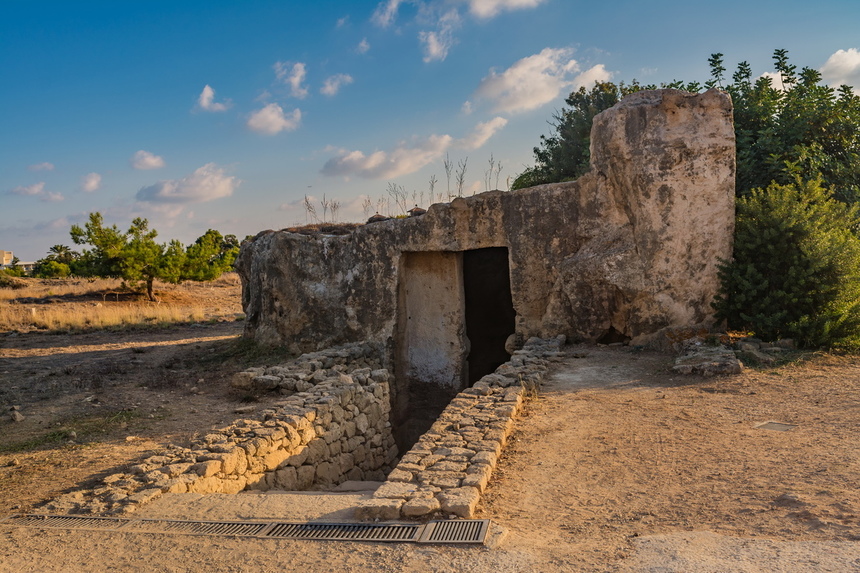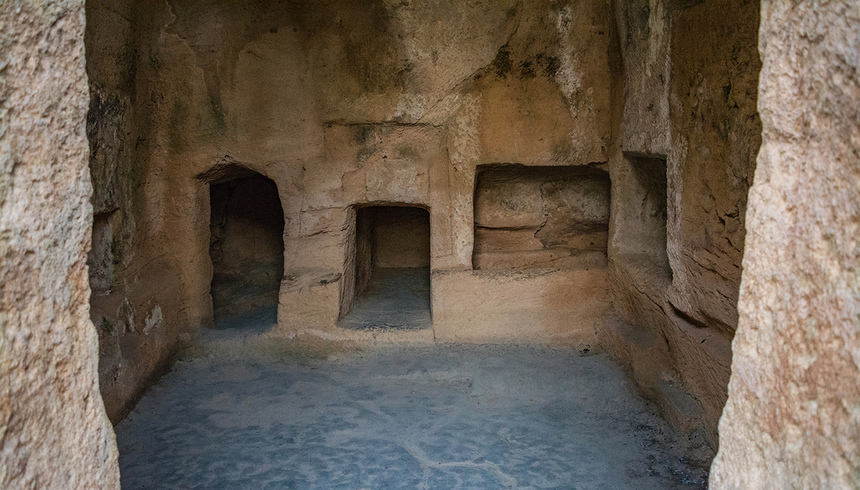 Going a little further, the landscape has noticeably changed: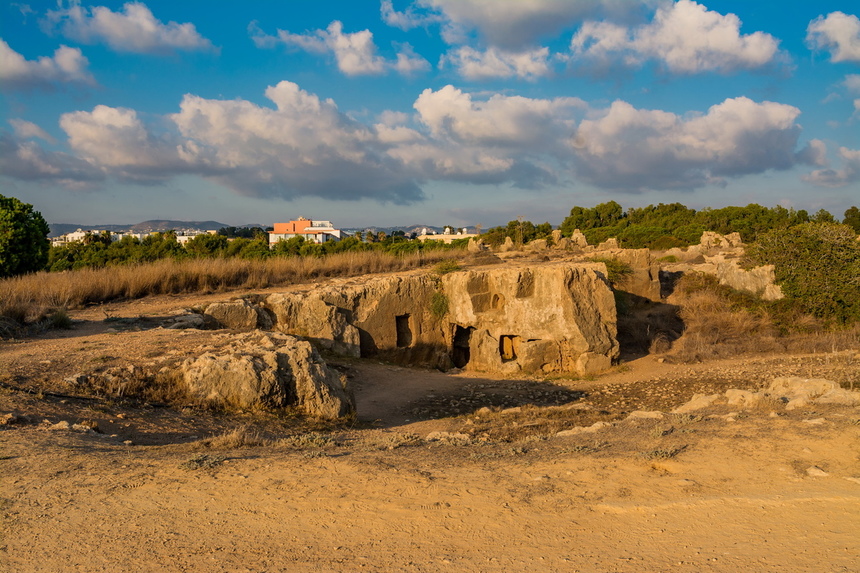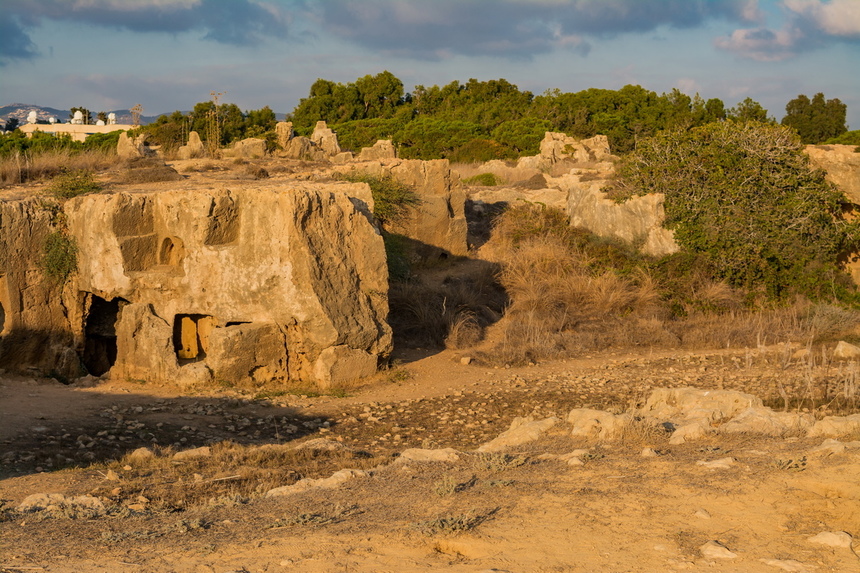 With each step, the colors became more intense – a blue sea appeared and an amazing view appeared before us: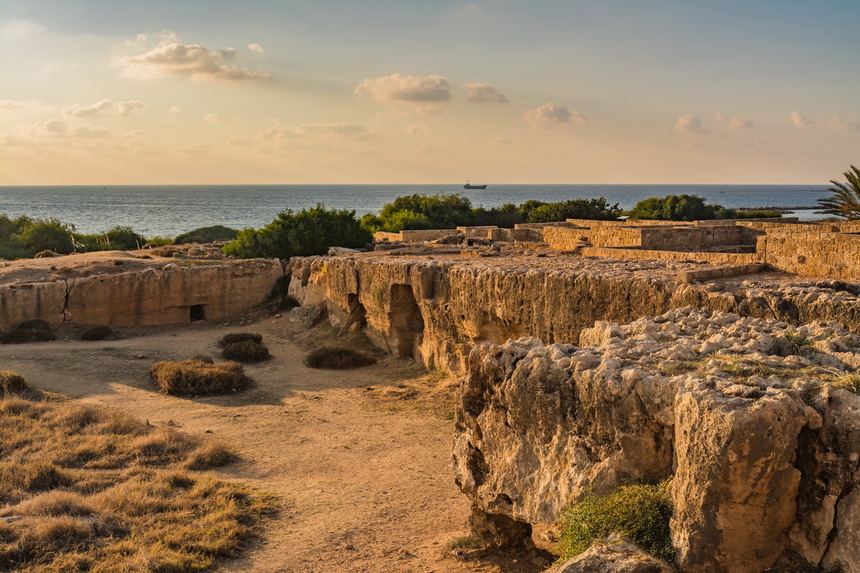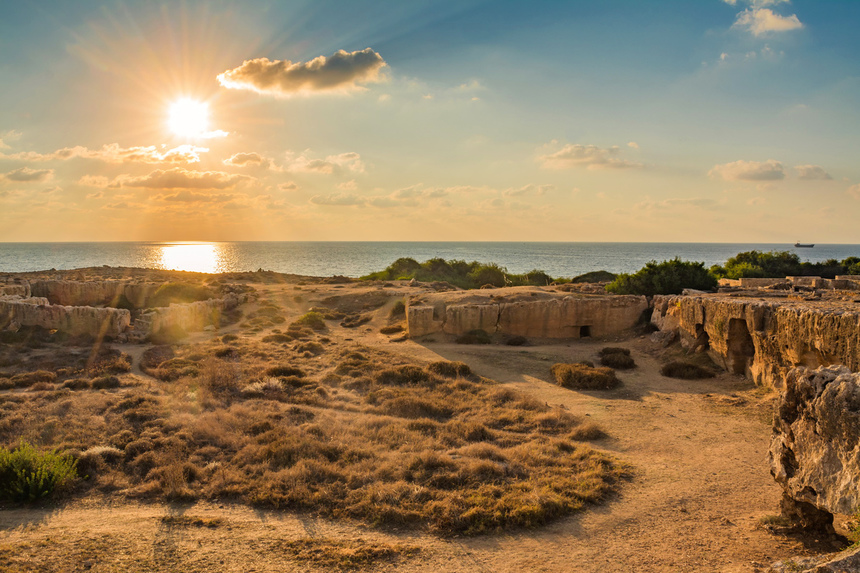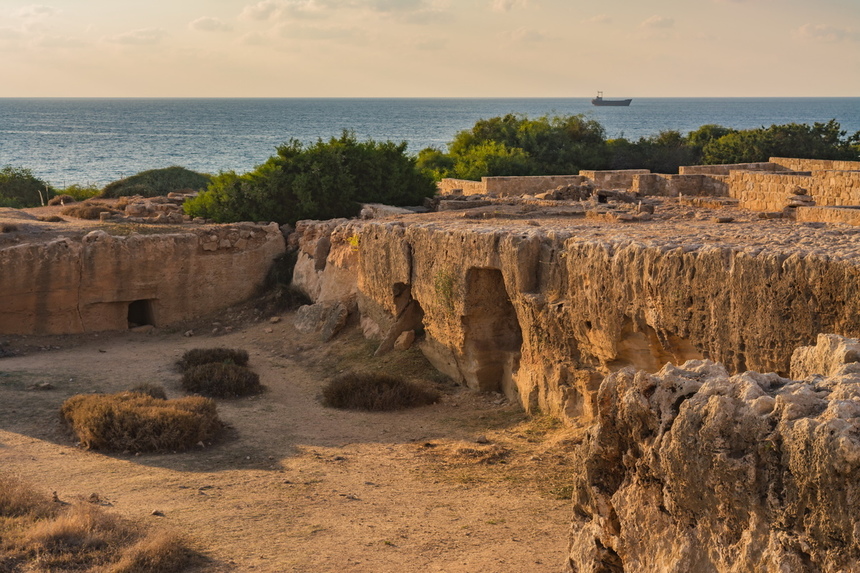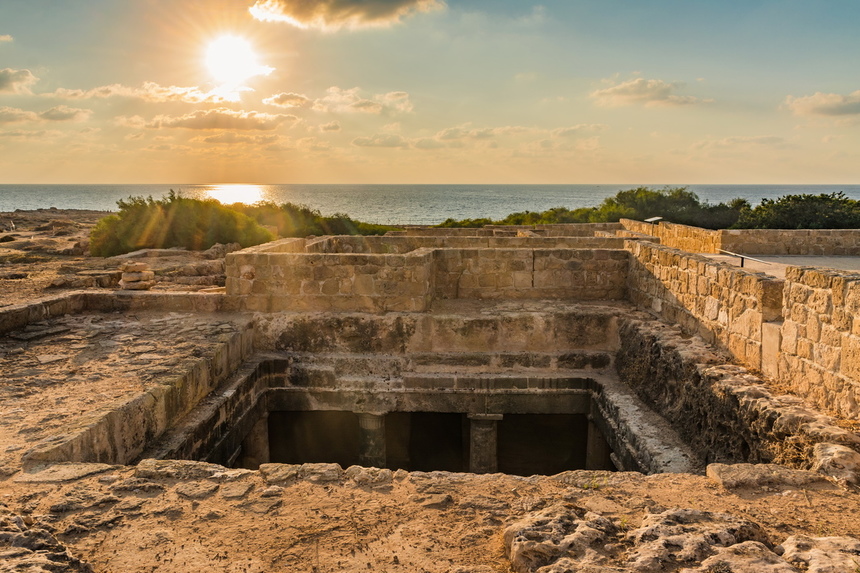 UNESCO World Heritage Site

Tombs By Orolo are one of the most important archaeological sites in Cyprus, which is listed as a UNESCO World Heritage site since 1980.
This amazing necropolis was used from the 4th century BC to the 3rd century AD. The complex consists of underground tombs that are carved into the rocks. They provide important information about the former inhabitants of these places, their social status, religion and origin.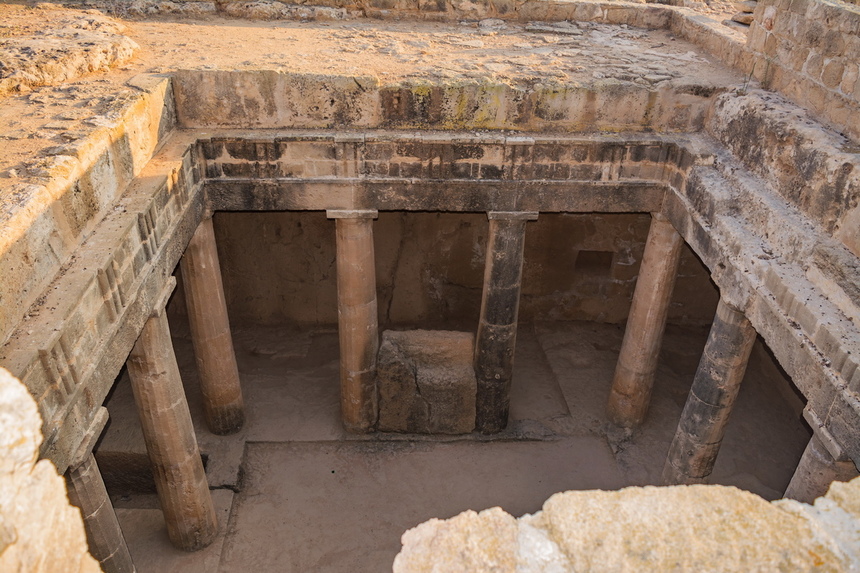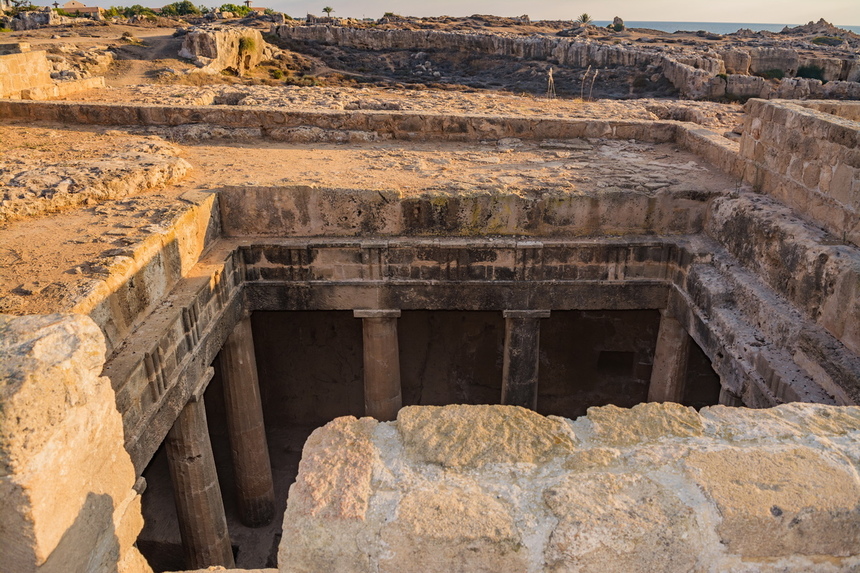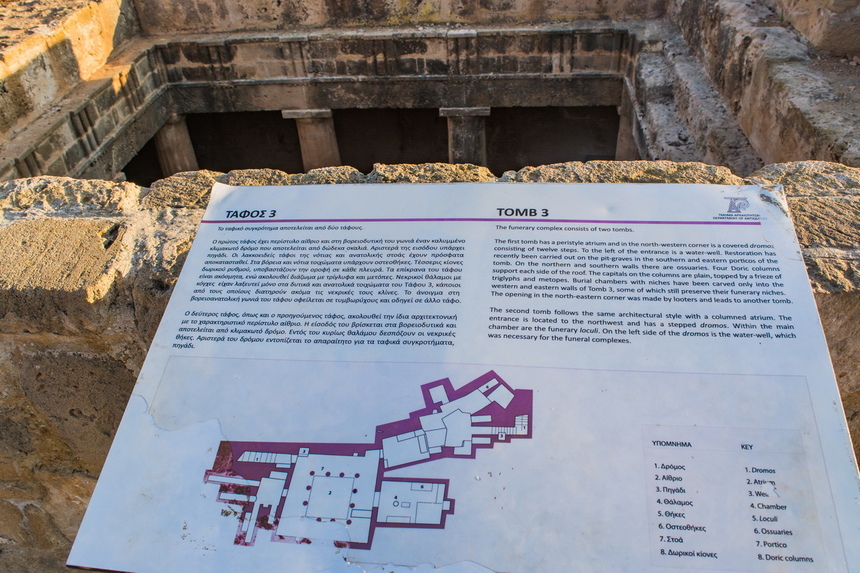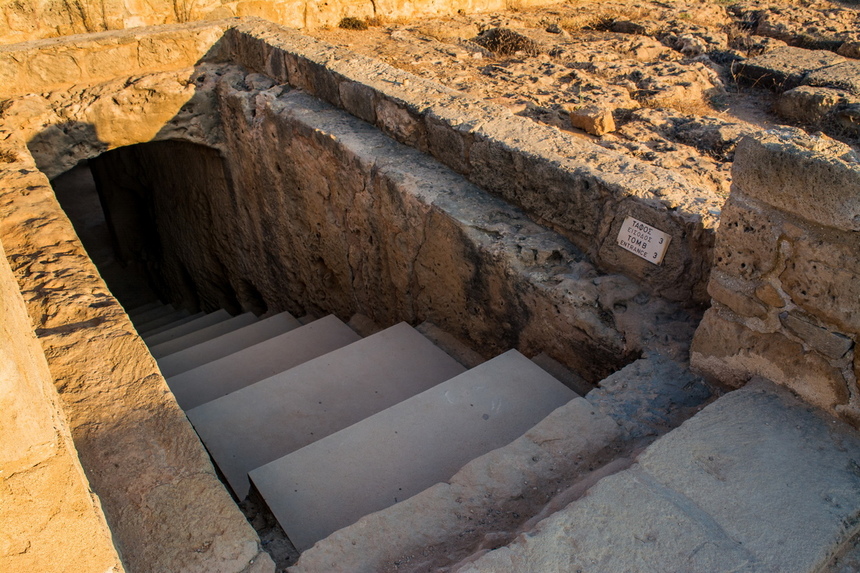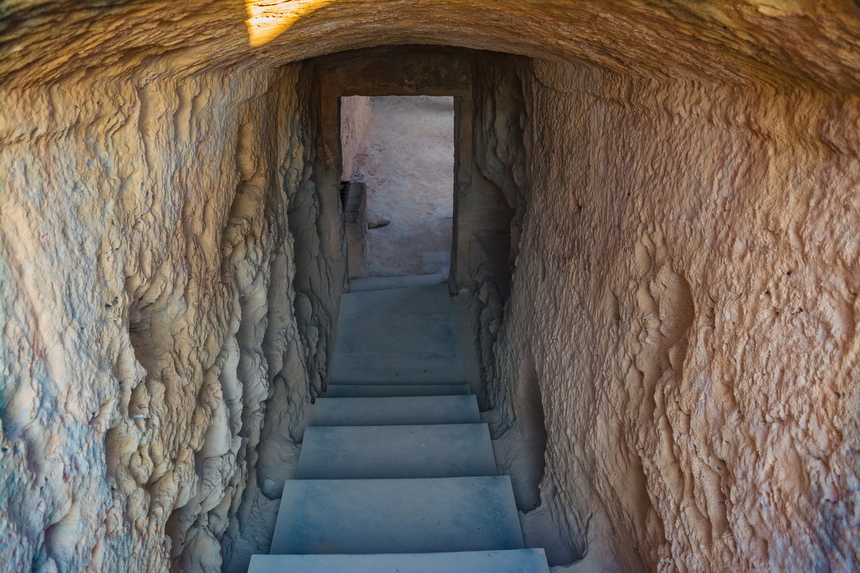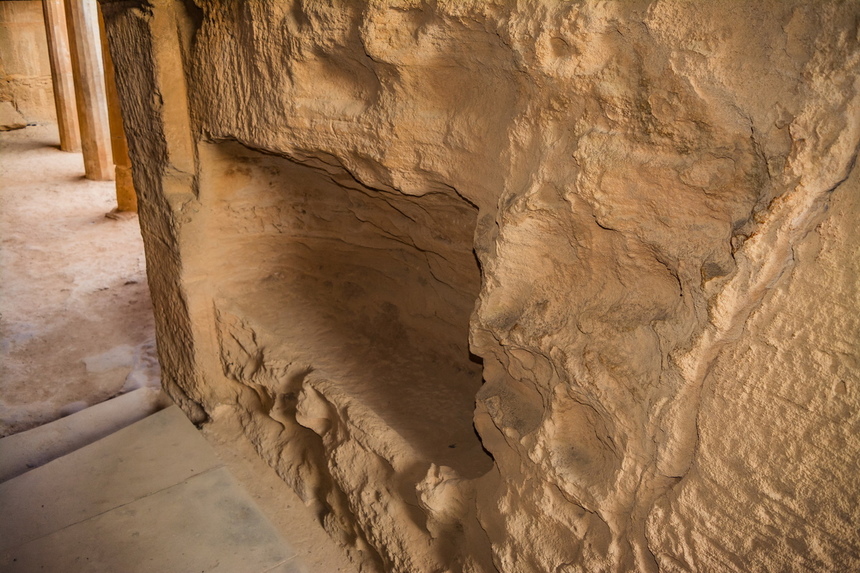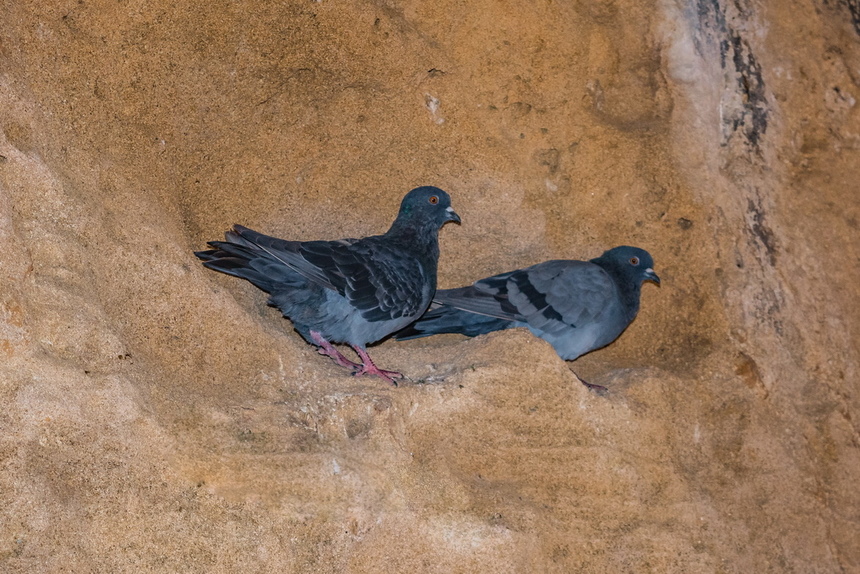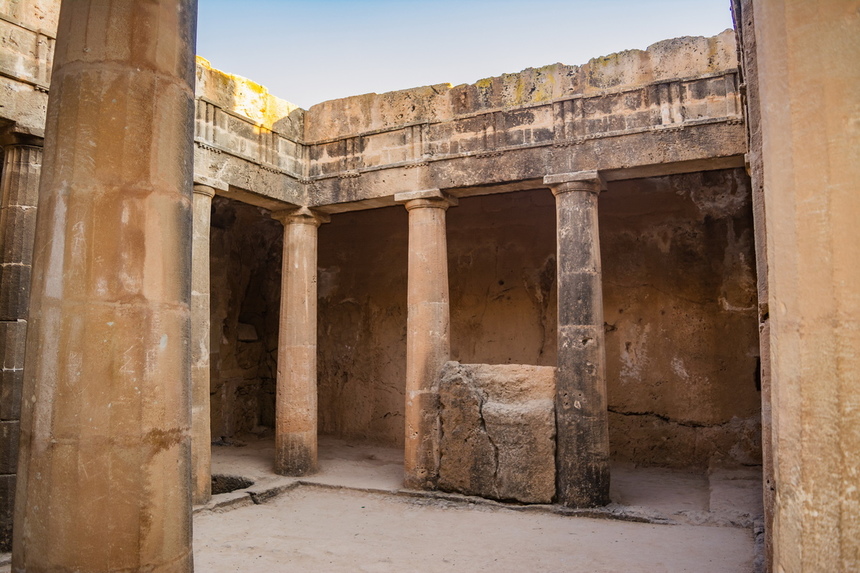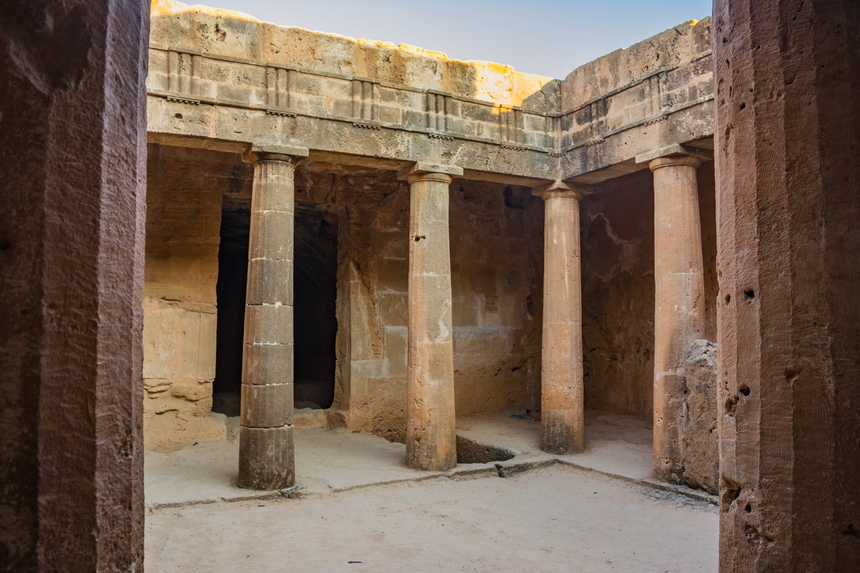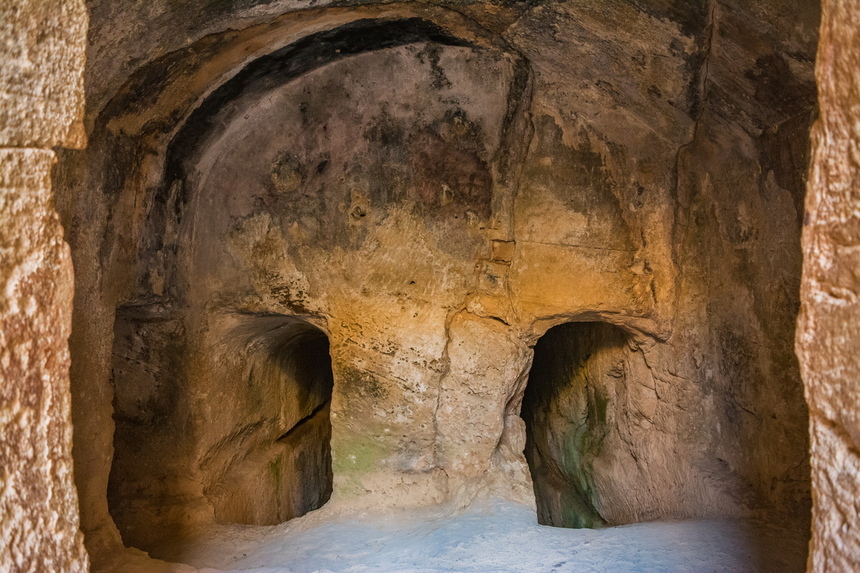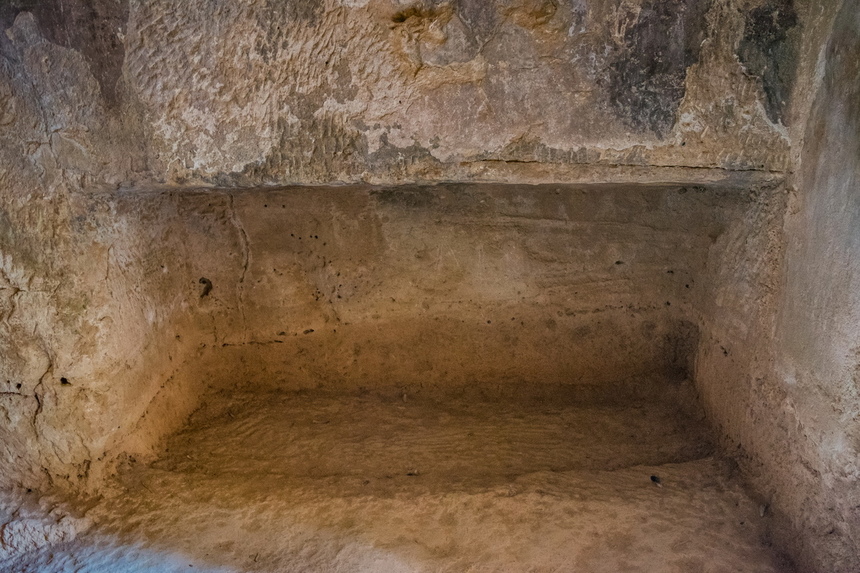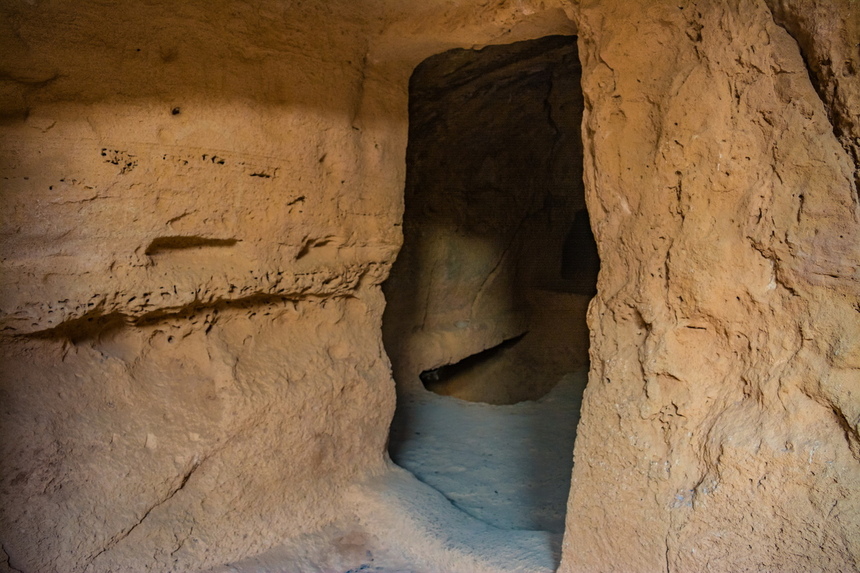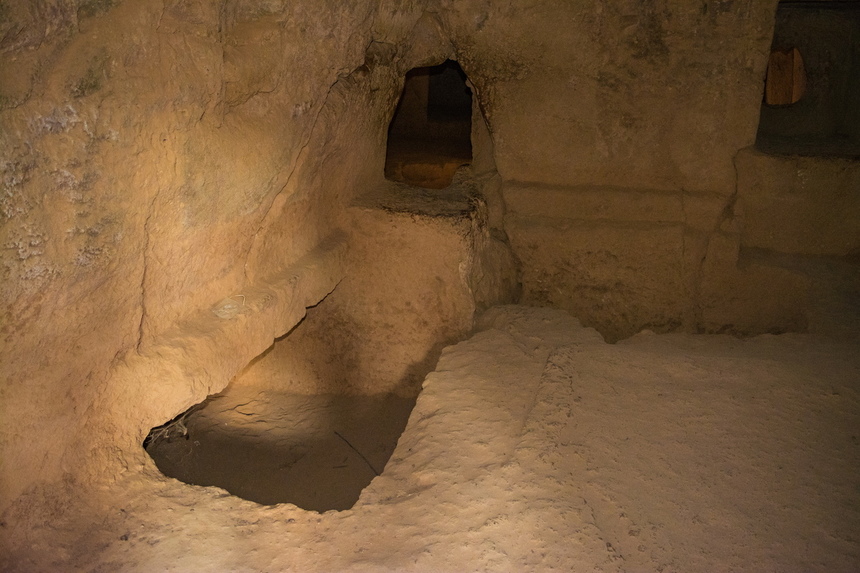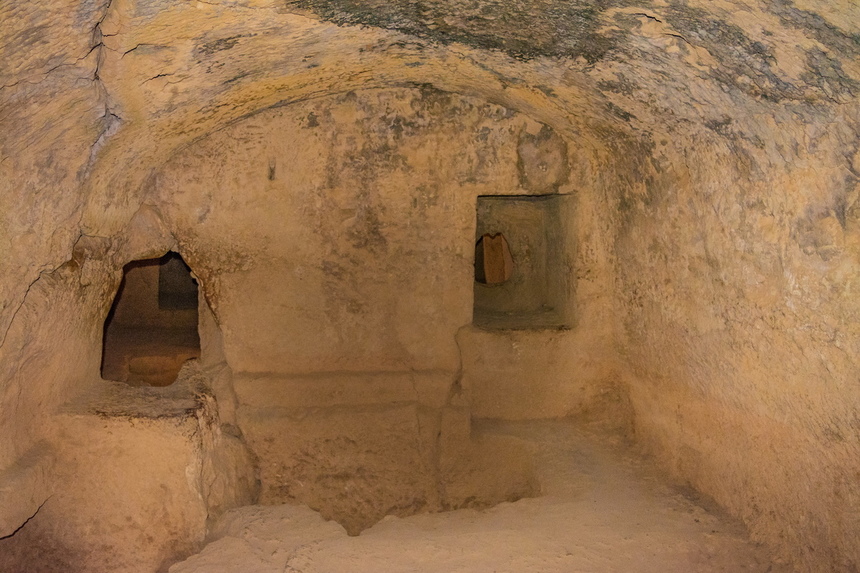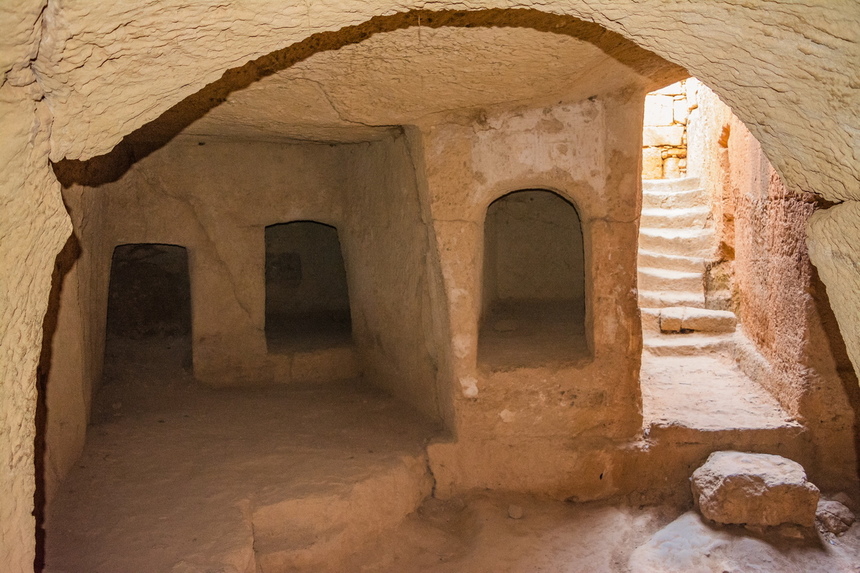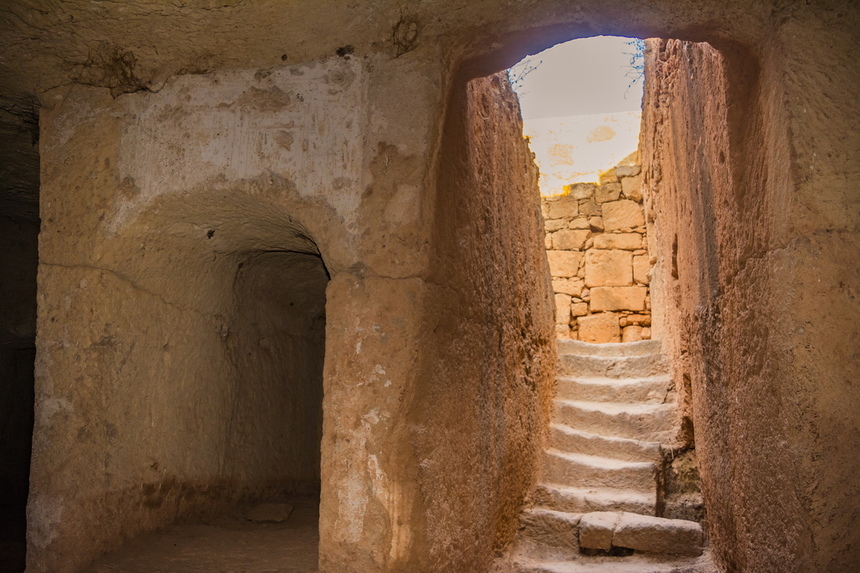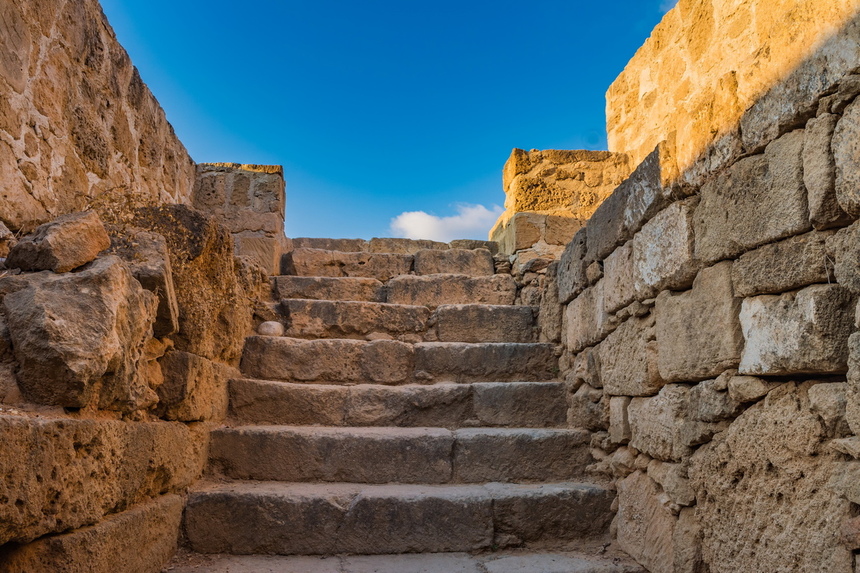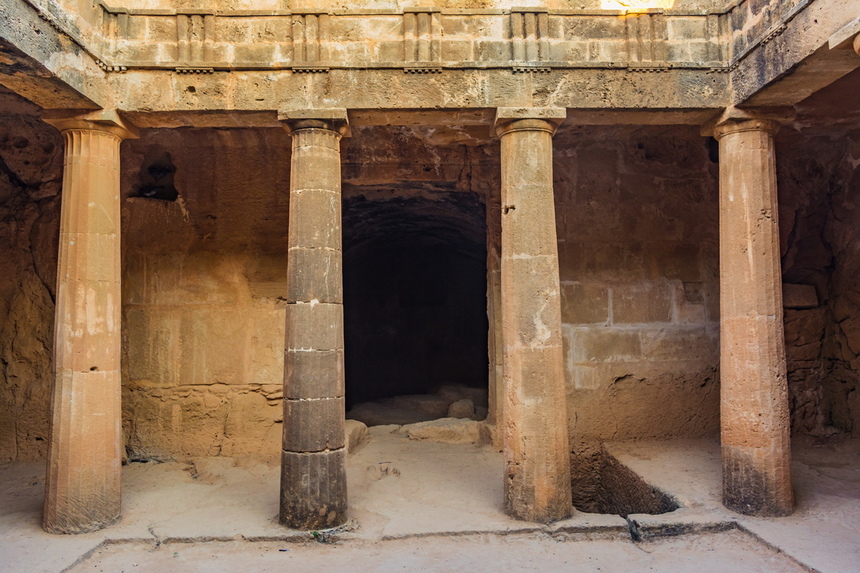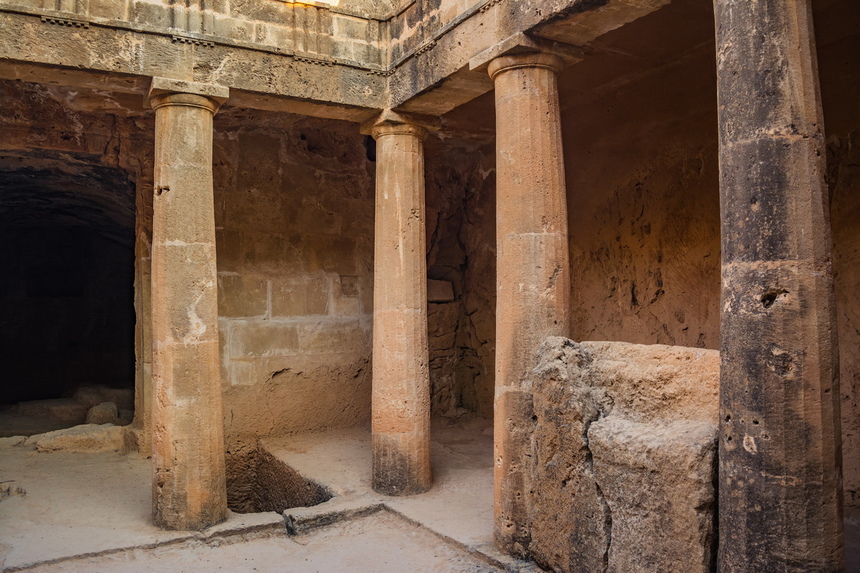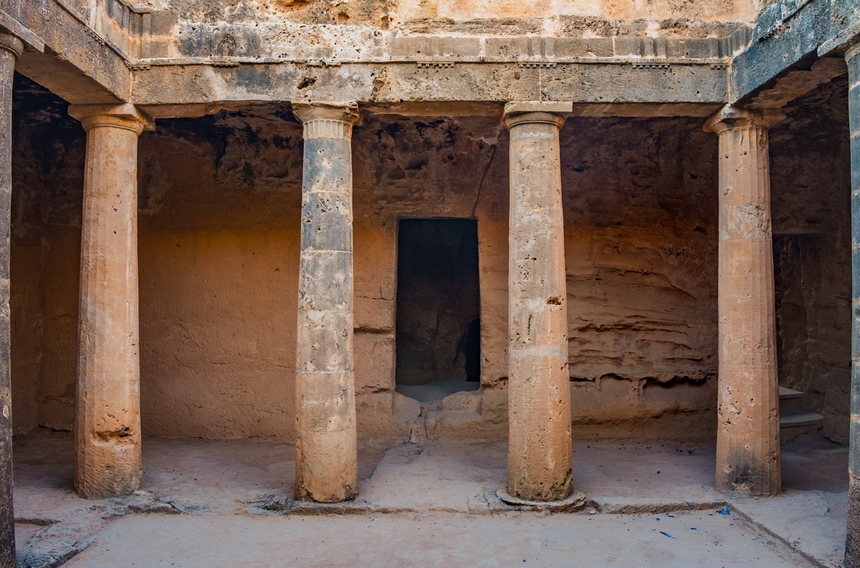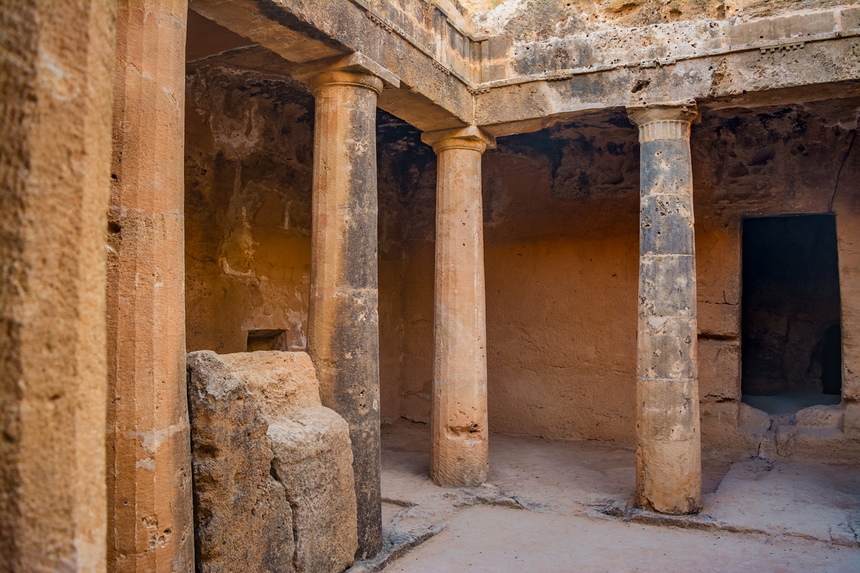 Royal architecture is not for kings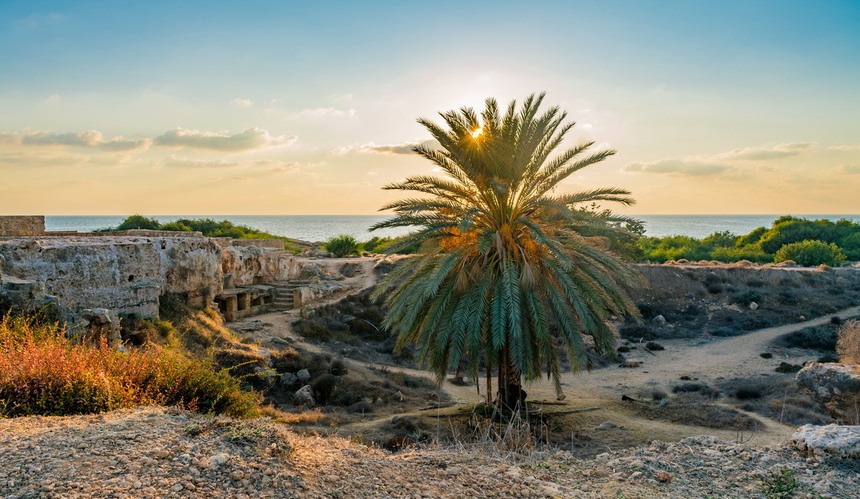 Contrary to their appearance and the royal name of the famous necropolis, it was not the kings who were buried here (with the possible exception of tomb No. 8), but the elite – the aristocracy and high-ranking officials.

And these magnificent tombs are called "Royal" because of their impressive, majestic architecture.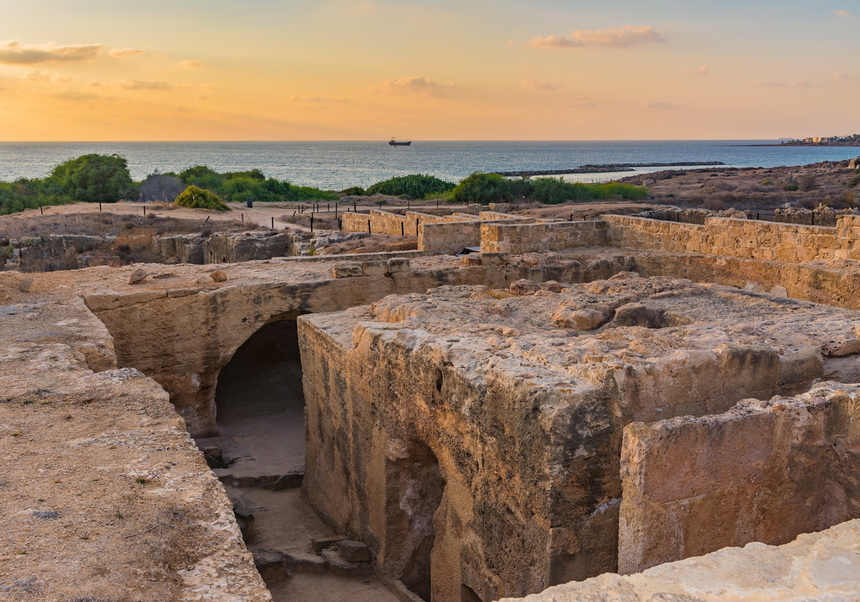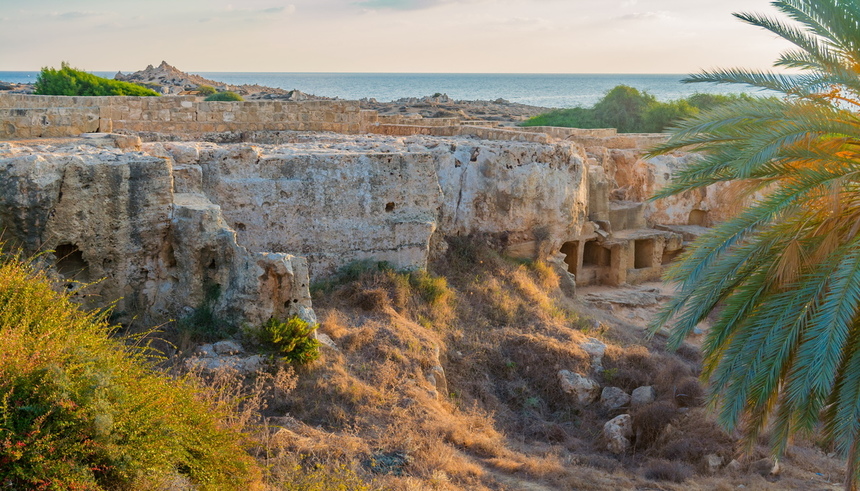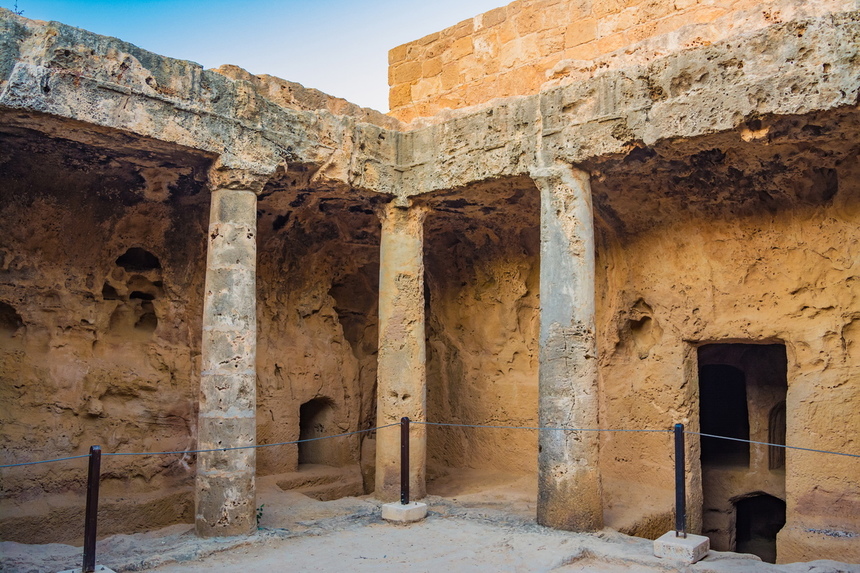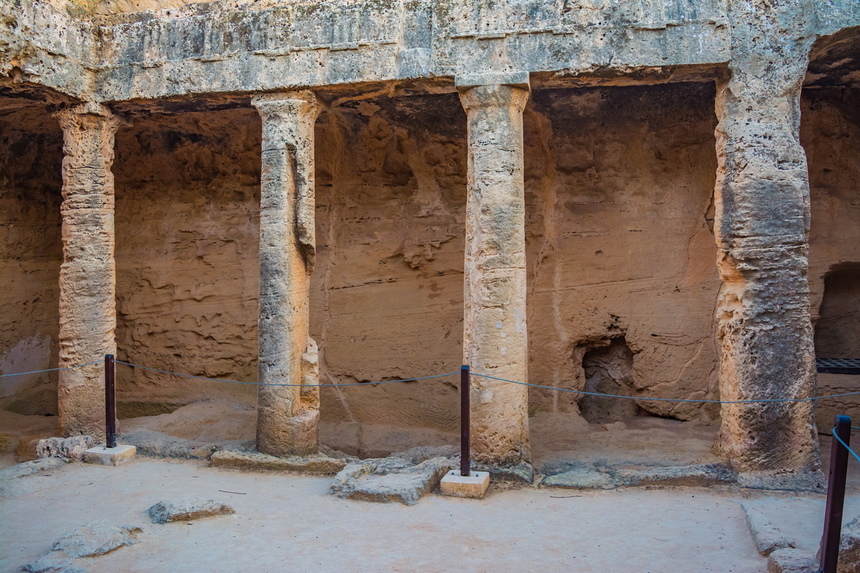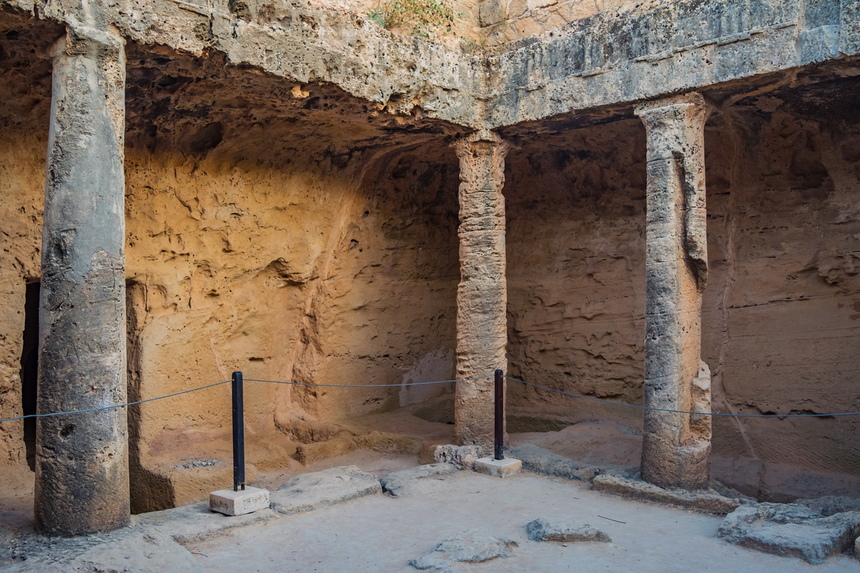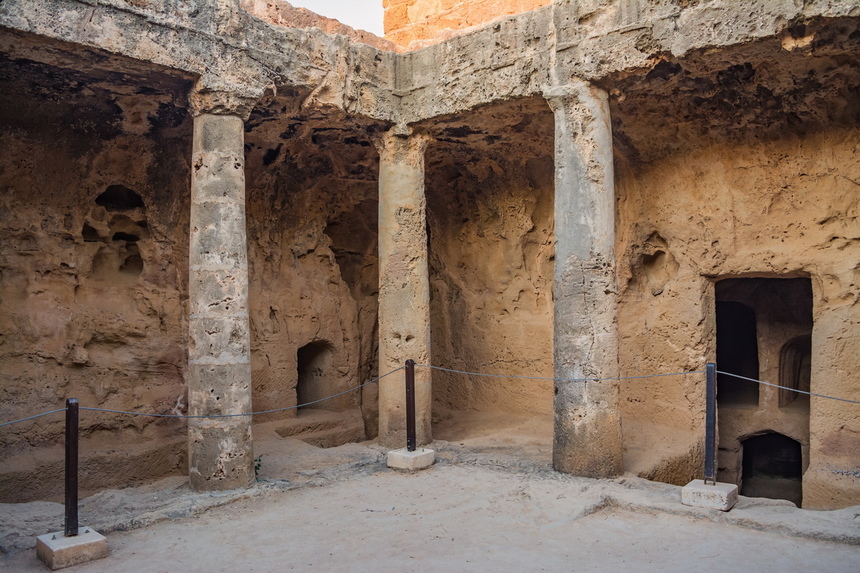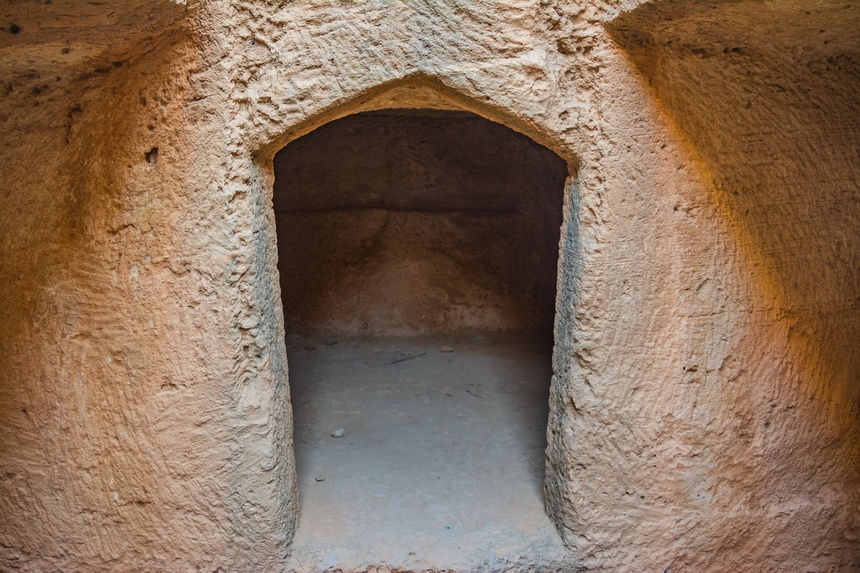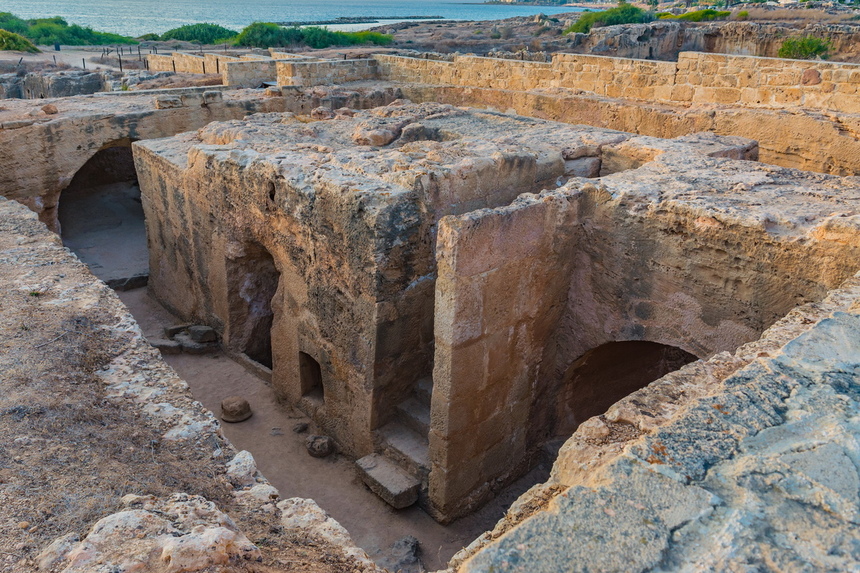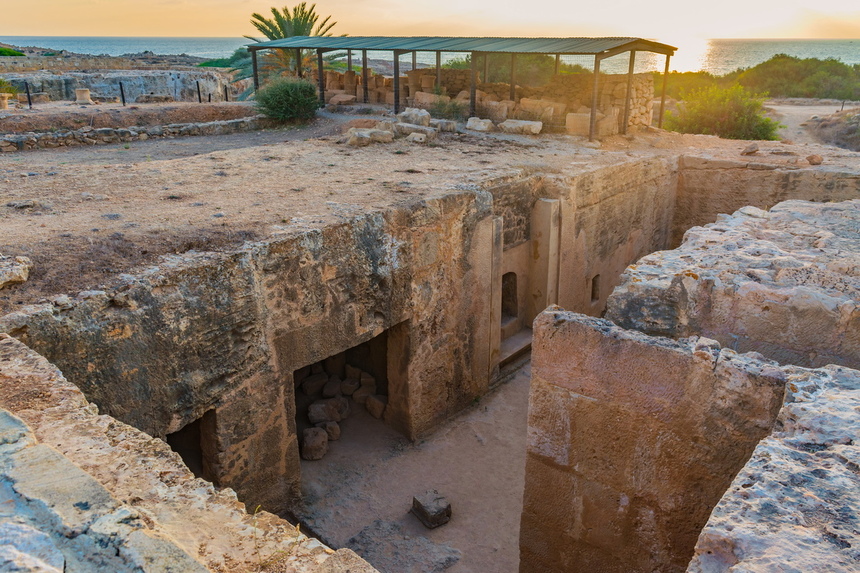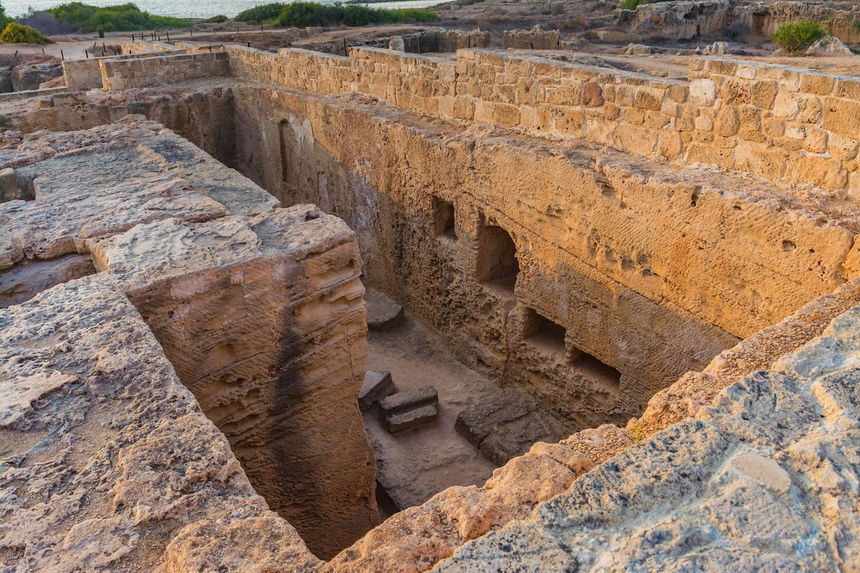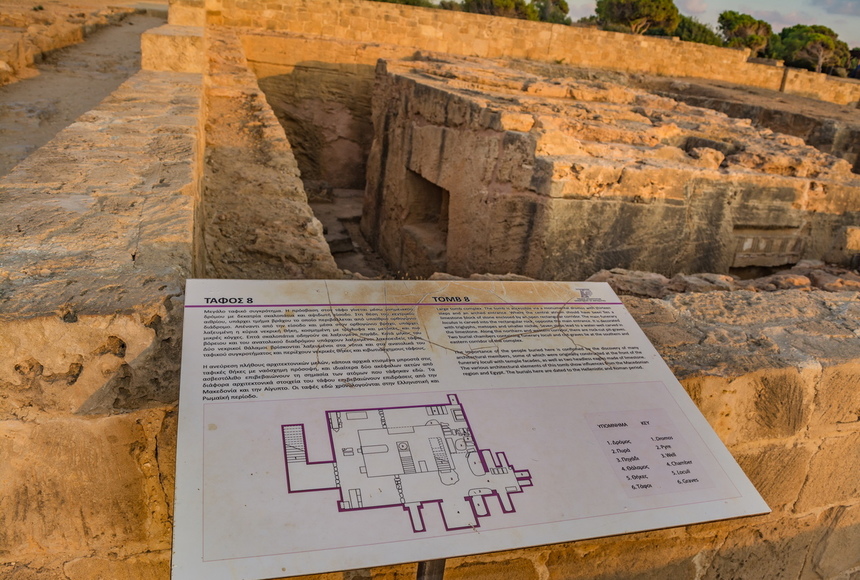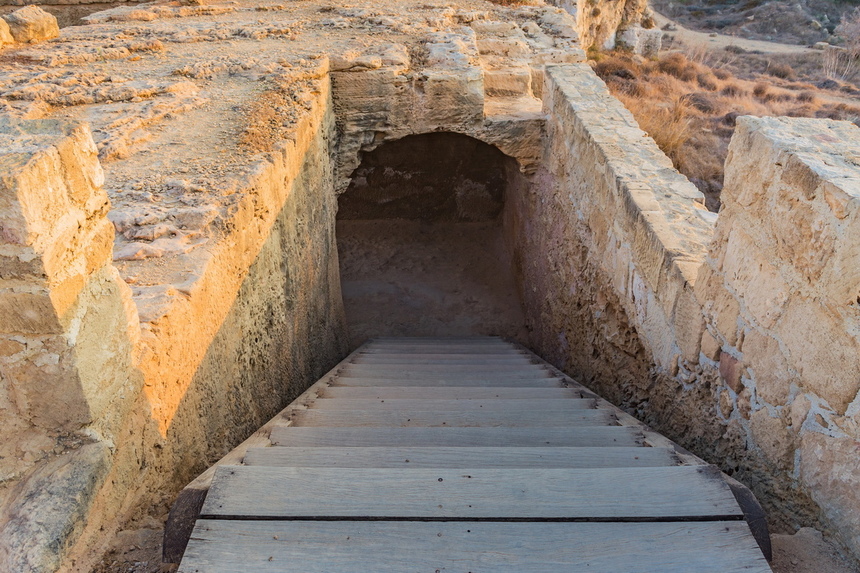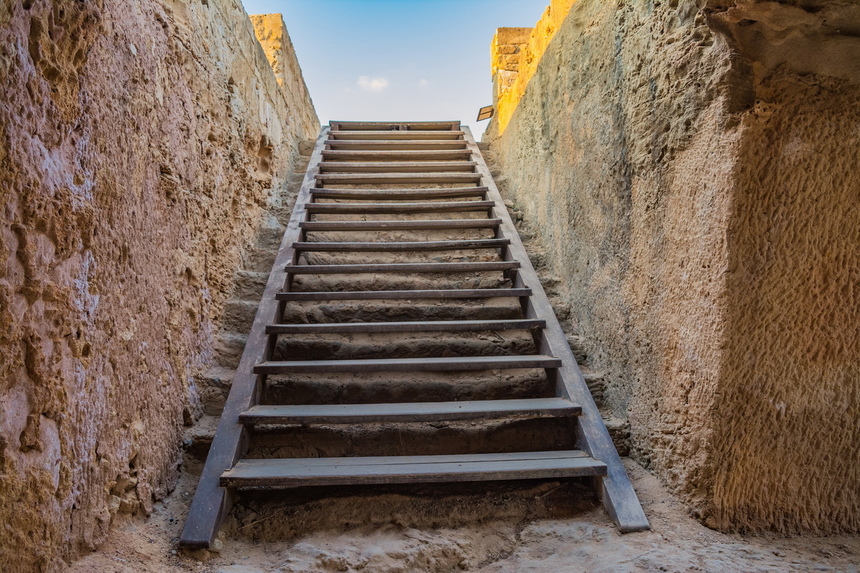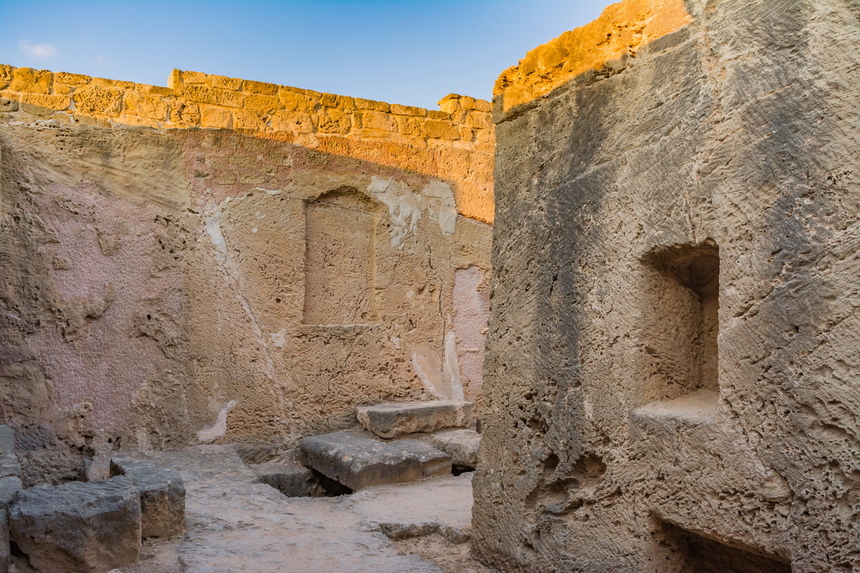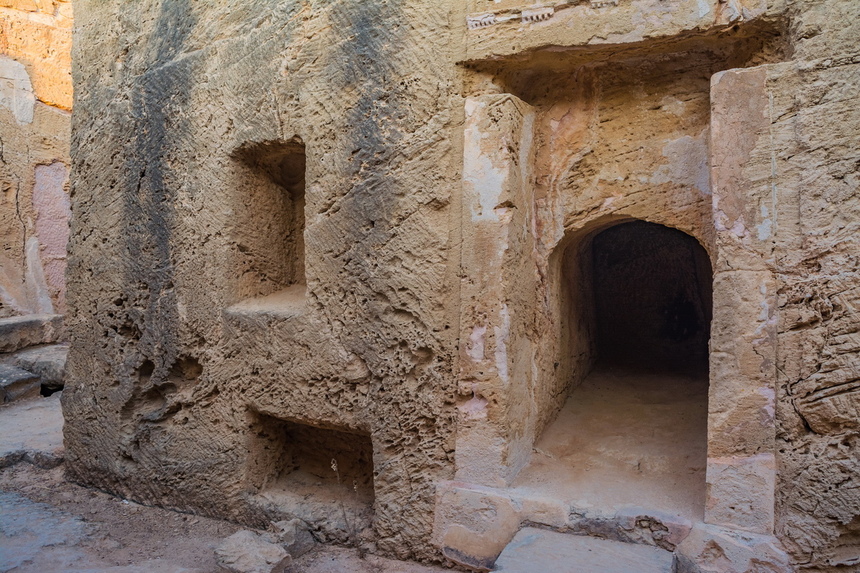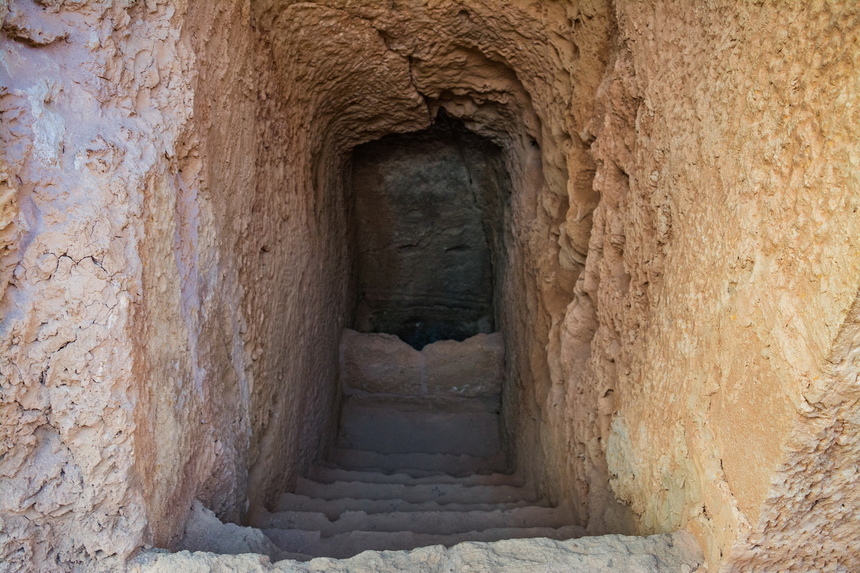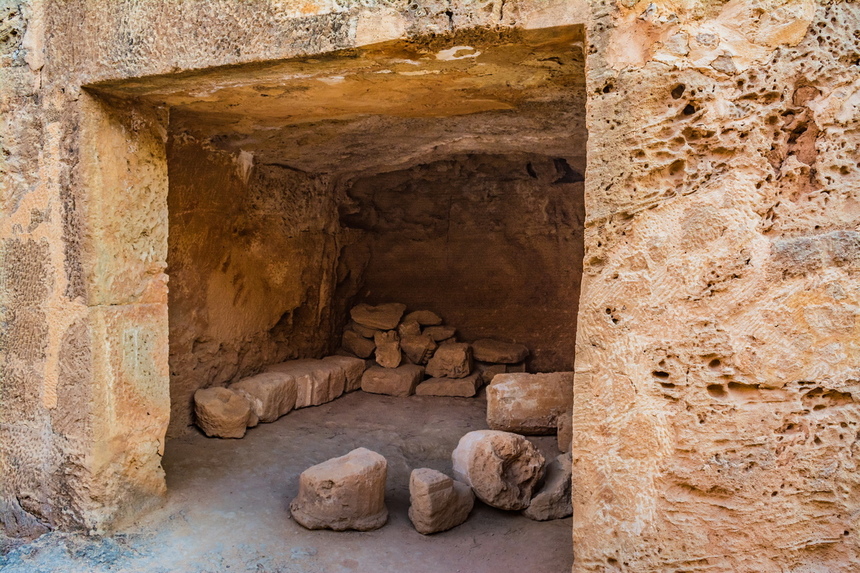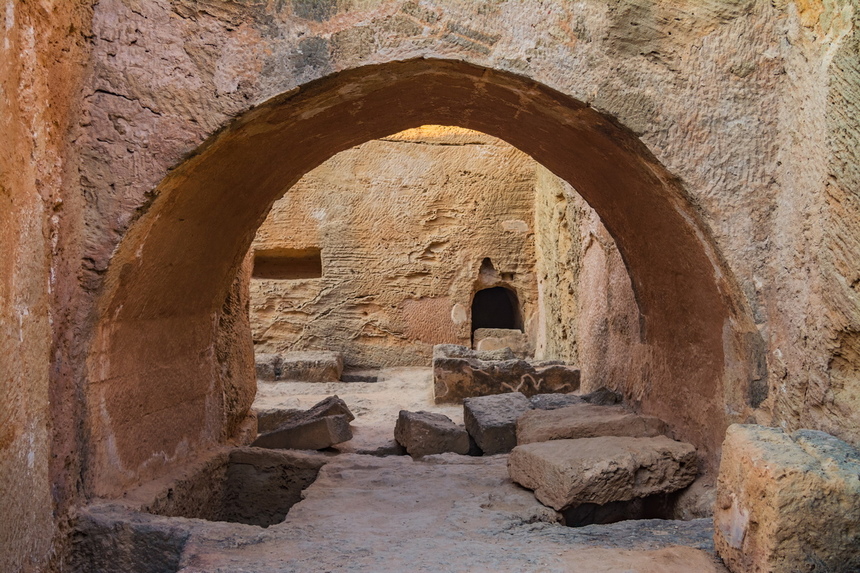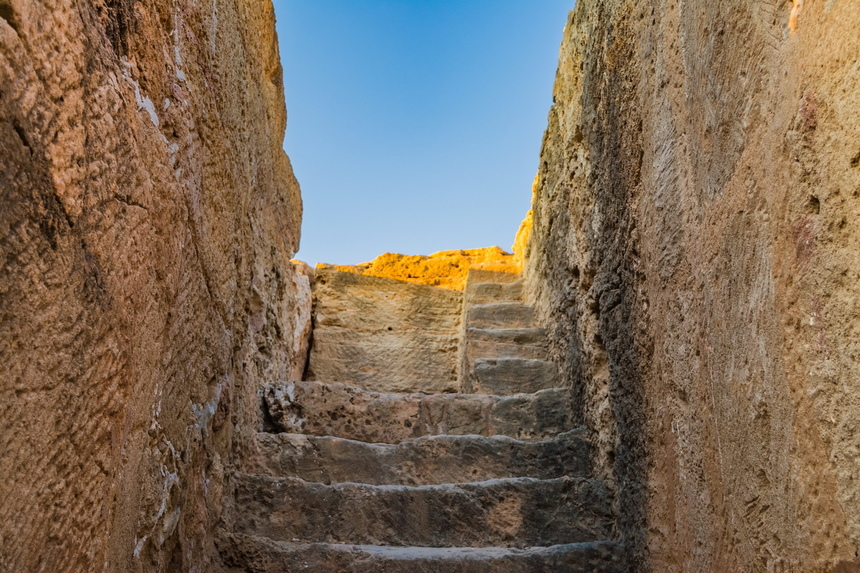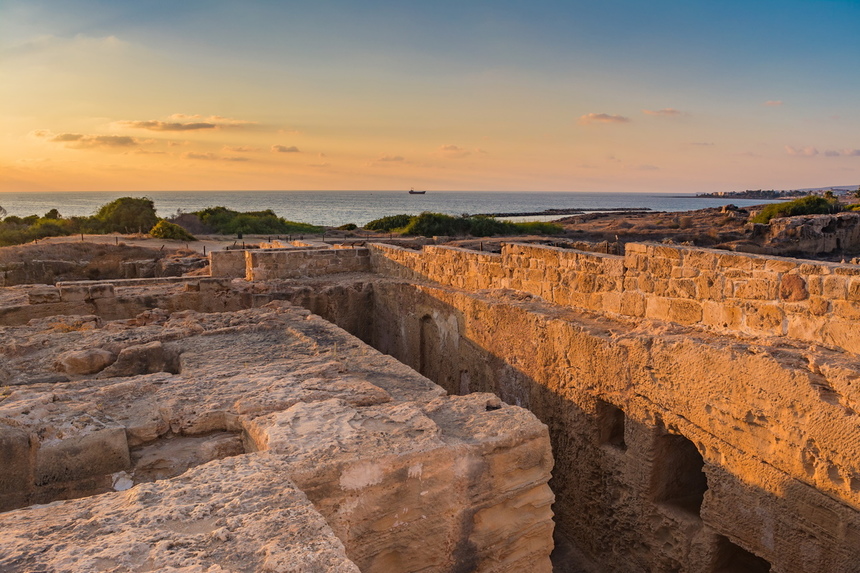 Royal Tombs is best visited in the evening, at about 4:00 p.m. At this time, it is not as crowded as during the day, and not so hot.
Ticket sales are now ending at 4:30 p.m., and at 5:00 p.m. the Royal Tombs are closed, however, visitors who are on the territory of the tombs can continue to walk here even after closing. It is also worth stocking up with water – there is nowhere to buy it here, and in summer – sunblock, as the area of ​​Tombs of the Kings is quite large.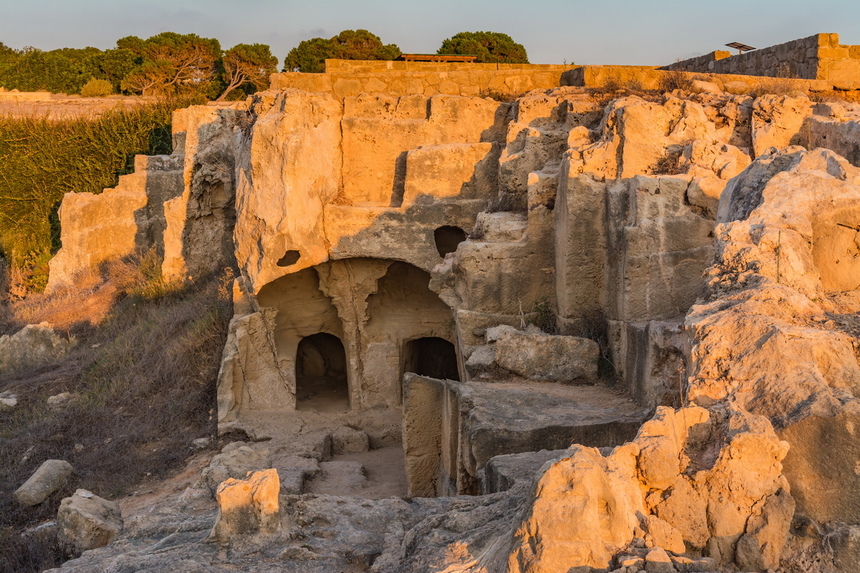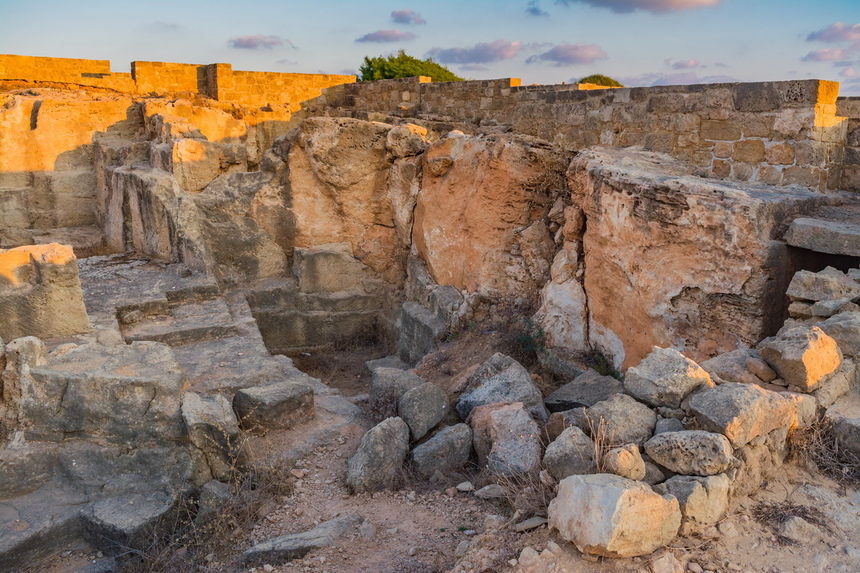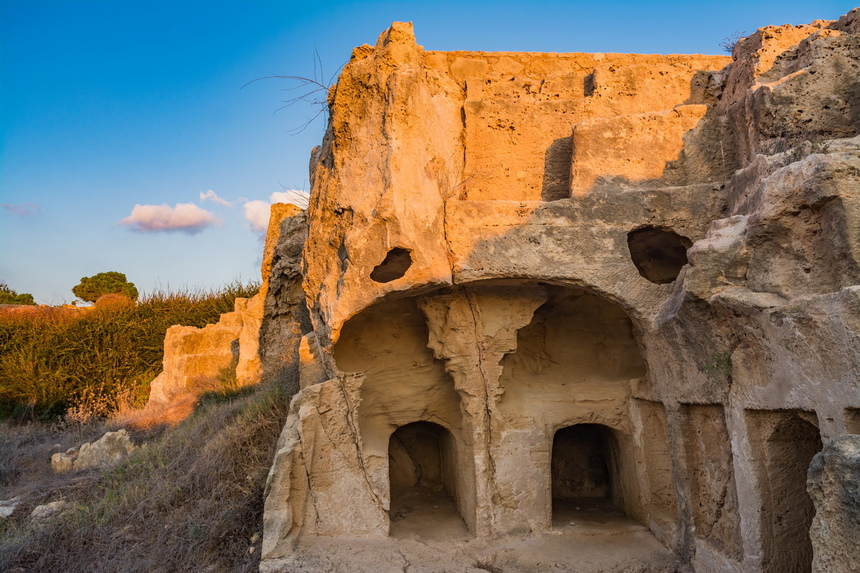 Tombs of the Kings is one of the most attractive places in Paphos.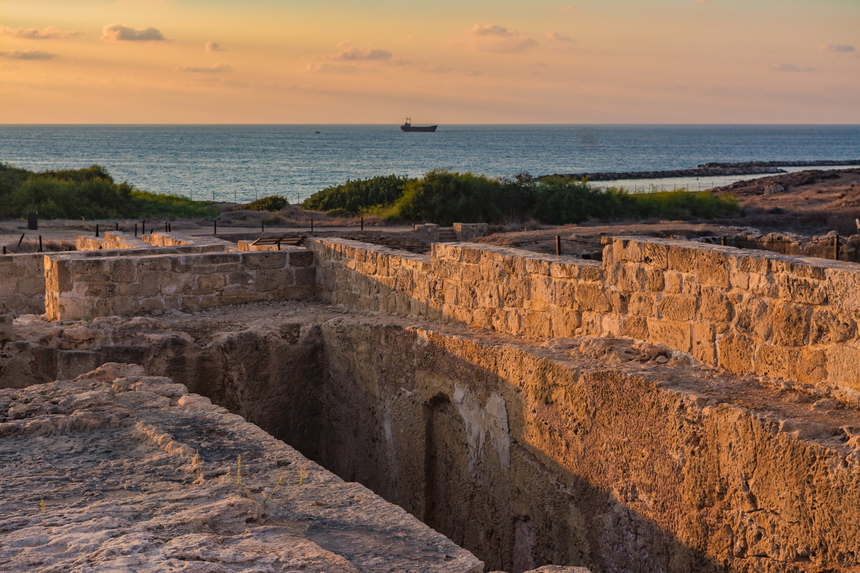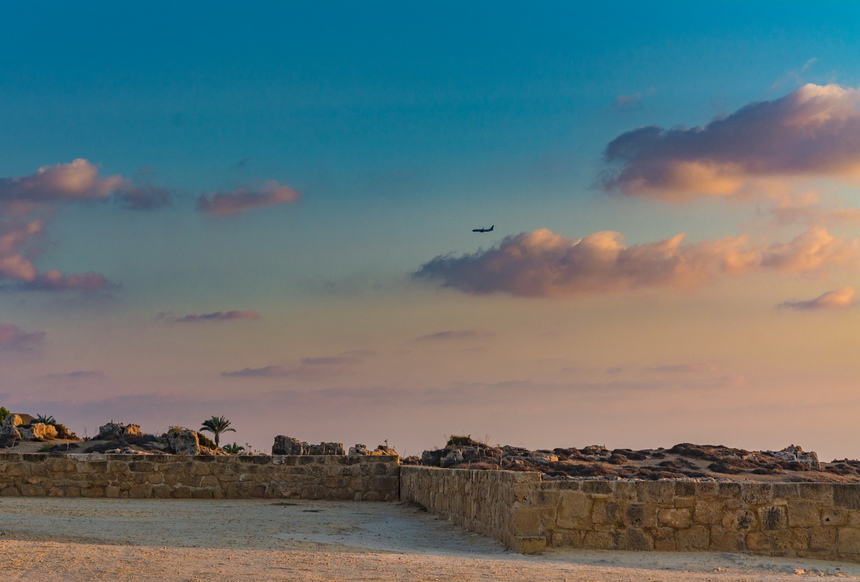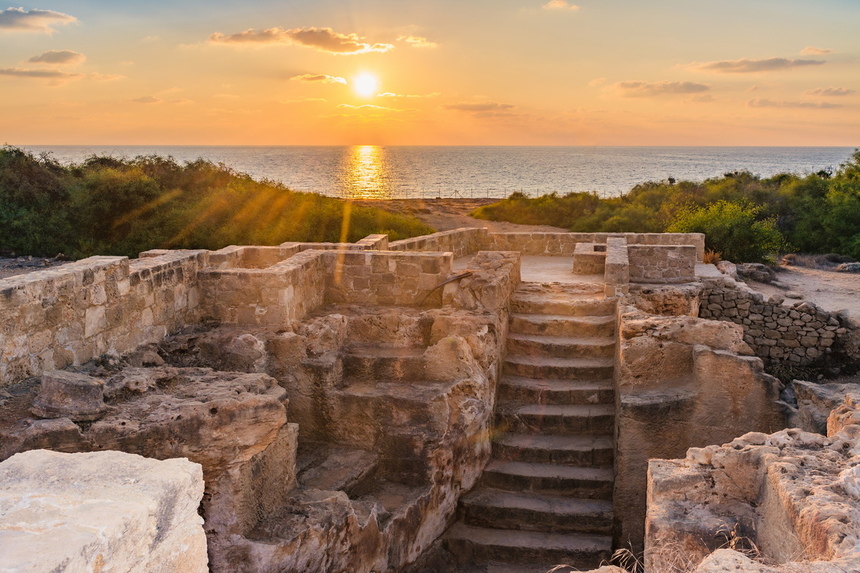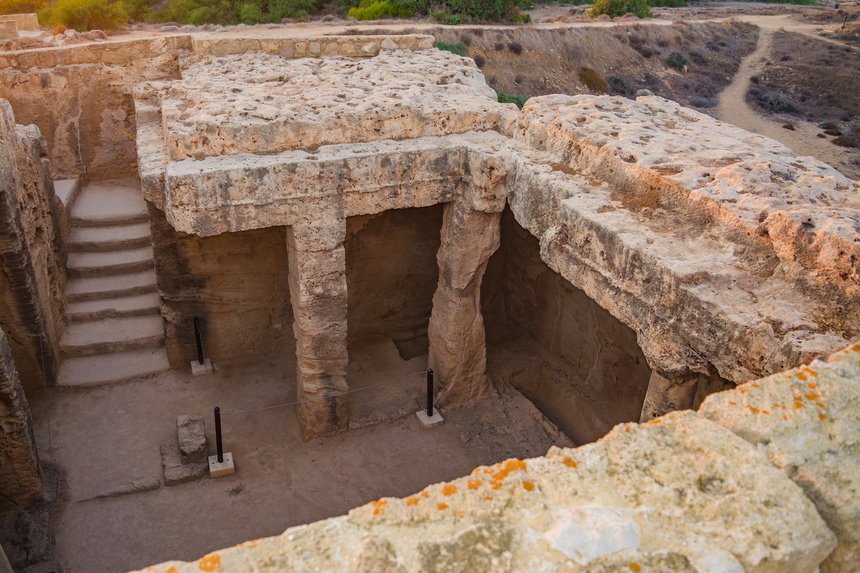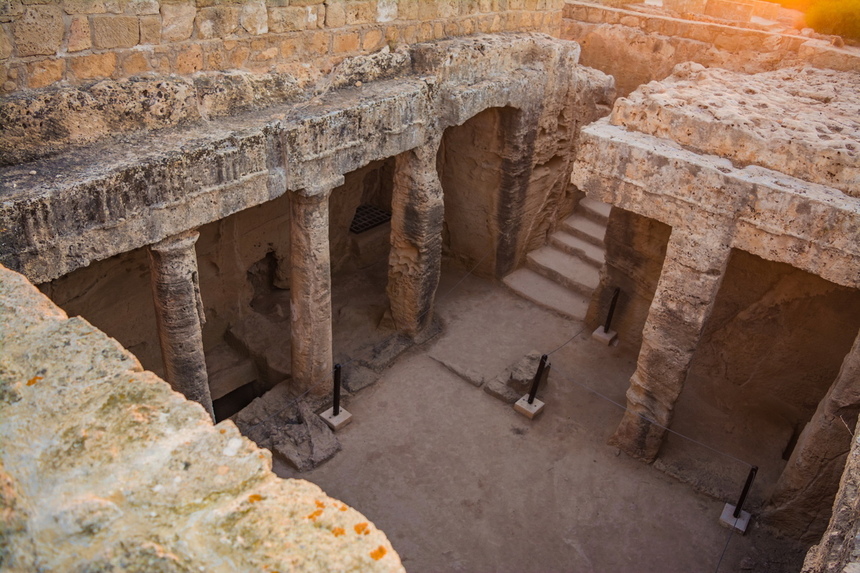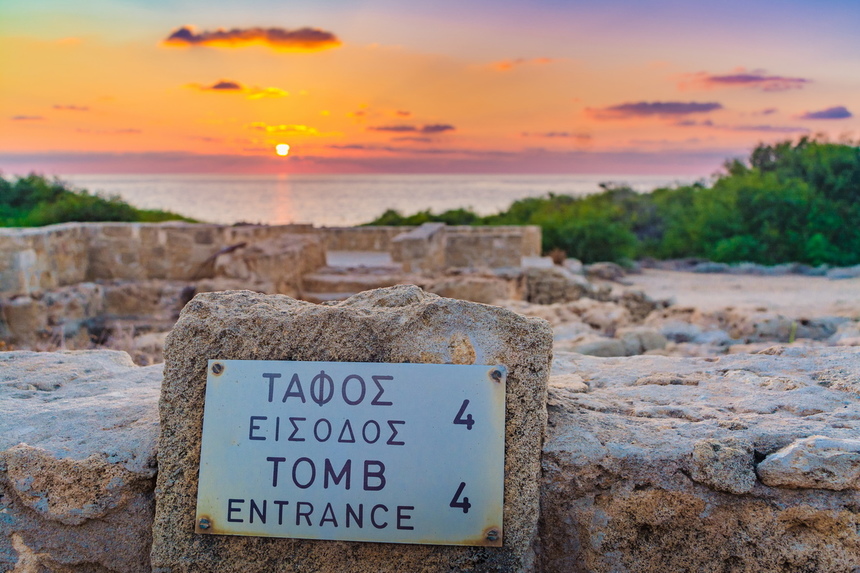 We waited for the famous Paphos sunset, which, of course, amazes with its beauty: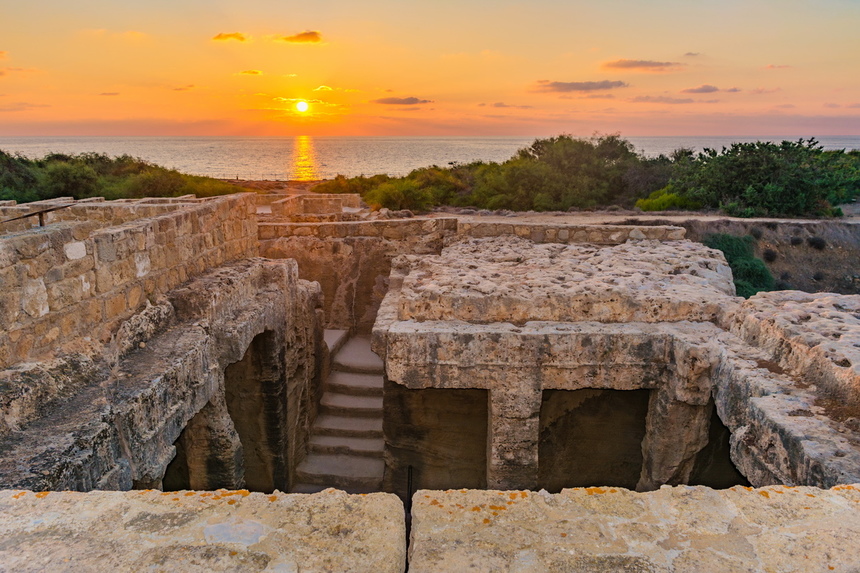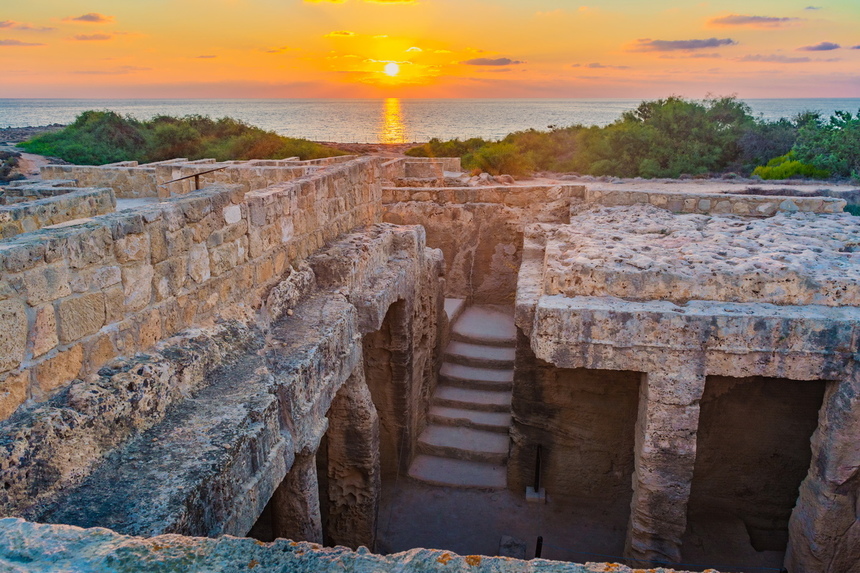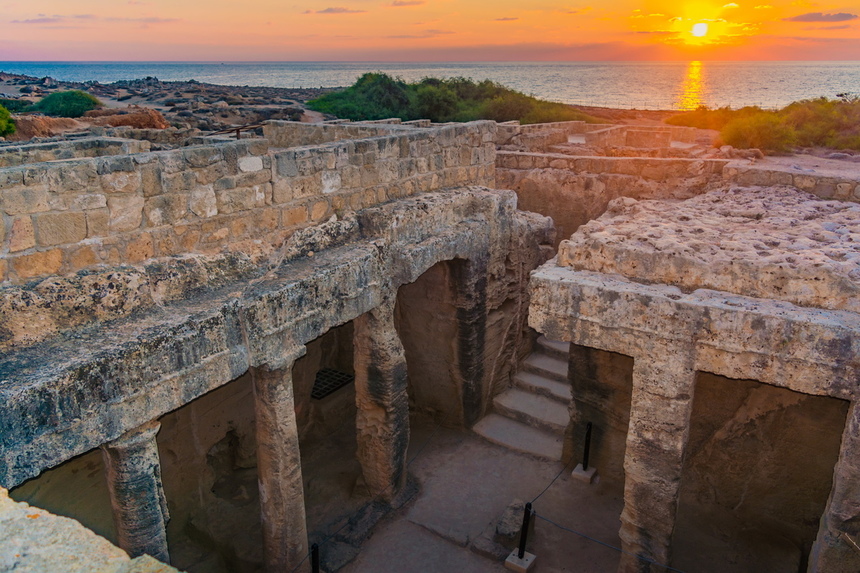 Opening hours of the "Royal Tombs":


April 16 – September 15: daily from 08:30 to 19:30

September 16 – April 15: daily from 08:30 to 17:00