Gemista (vegetables stuffed with minced meat with rice and spices) is difficult to attribute to any particular cuisine: like many other dishes, this is an international traveler in time and space, passing through centuries and borders of many countries.
Probably, the idea of ​​stuffing vegetables with minced meat and baking them many centuries ago was visited by people living in different parts of the world – just like the idea of ​​cooking pasta / noodles or ravioli / dumplings / dumplings / dumplings / dum sum independently overshadowed the inhabitants of the Apennines, Slavs and the inhabitants of the Celestial Empire located in 5000 – 7000 km from them.
The main and most popular type of cabbage rolls in Russia and the countries of the former USSR is minced meat wrapped in cabbage leaves.
But we will prepare the Balkan / Cypriot version of cabbage rolls, namely, various vegetables stuffed with minced meat and baked in the oven. It is this mixture of tastes and their shades that makes the Cypriot hemist (the hematist is the adjective "stuffed") so delicious. My Cypriot mother-in-law also started stuffing onions, halves of potatoes, peeled cups of artichokes and even zucchini flowers, but this is aerobatics and I don't have time for such delights, so we'll get by with the usual vegetables.
The process of preparing a hematist for a specified number of products (before laying in the oven) takes about 40-60 minutes: it depends on the skill of the cook and her / his assistants, if any.
But the time and effort spent on preparing the gemista is worth it: you will prepare a delicious, healthy, low-carb home-made dish, which can also be made in the light version if you use turkey mince or chicken mince.
Gemista – the perfect lunch or dinner on a cold winter day, when the soul asks not for cold, dull sushi or salad, but what comfort food is called in English countries – rich taste, pleasant texture, and this incomparable smell – at home, childhood, mom's food …
So, let's get down to business.
Vegetables should be flat, strong, each species – about the same size. Do not spare money for a good sharp knife with a thin blade and a special spoon – a nouzet for cleaning vegetables from the inside, a knife will help to make beautiful even cuts, and a spoon for carving, and a nouvelle – to pull out the insides of vegetables without damaging their skin.
Ingredients:
For 8-10 medium or large tomatoes, zucchini, eggplant and peppers (the approximate amount of vegetables is shown in the photo below), you will need about 1 kg of minced meat, it is better to use 50/50 pork and beef. You can also add a pair of potatoes peeled and sliced ​​in thick slices into a form filled with vegetables (at least 2-3 cm thick, otherwise the result will be mashed potatoes).
You can even without potato, for an amateur, but in general, potatoes, languishing for a couple of hours in a broth with meat, vegetables and spices – this is very tasty.
1 medium onion,
Passat (tomatoes slices in their own juice or mashed, you can replace 300-400 ml of fresh tomatoes or tomato juice)
Half a cup of round rice (type Carolina)
Dried mint, salt, pepper – to taste
3-4 tablespoons of olive oil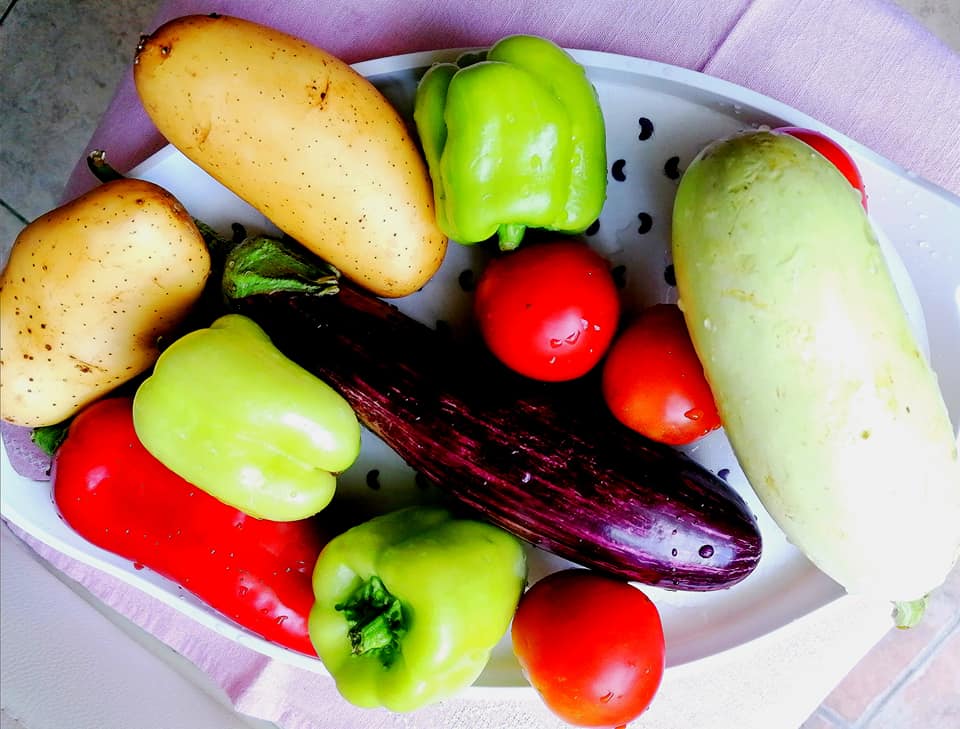 Cooking:
1. Finely chop the onion, mix the minced meat well, add the washed rice, salt, pepper, grind dried mint leaves in your hands to chop it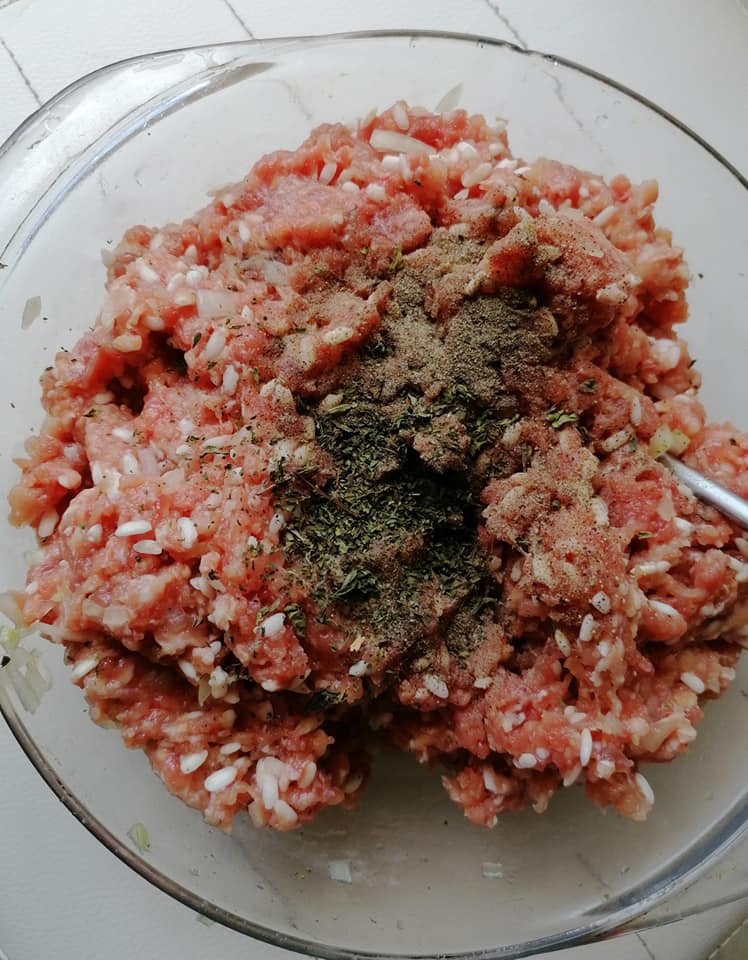 You can cook the meat in advance and remove it in the cold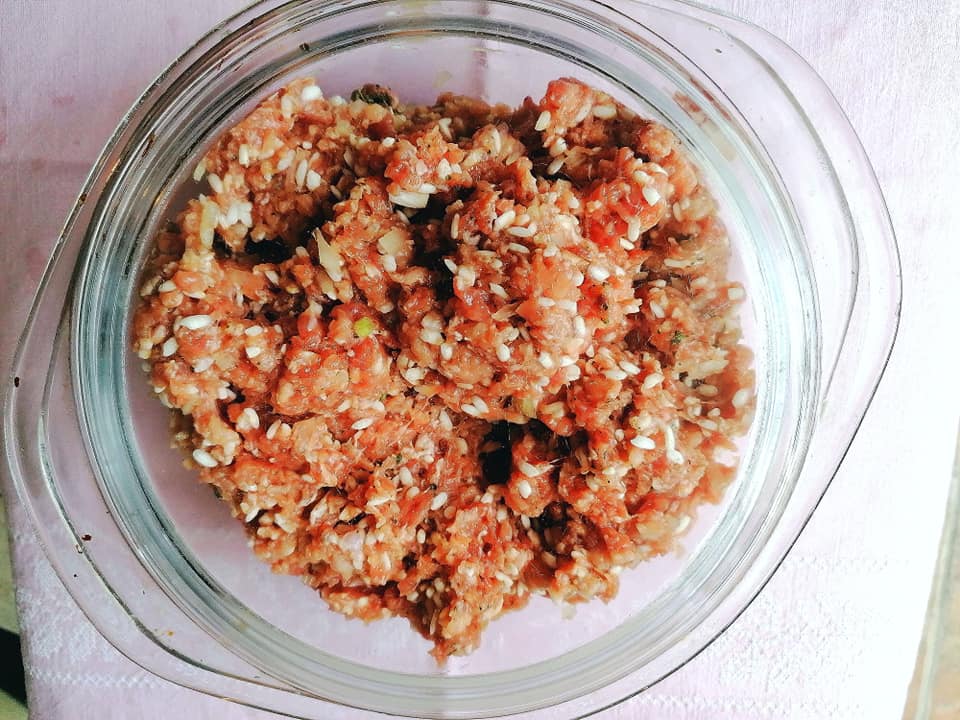 2. Wash and gently gut the vegetables. From their entrails, you can cook zucchini-eggplant caviar (with the addition of another couple of zucchini or eggplant), but more on that next time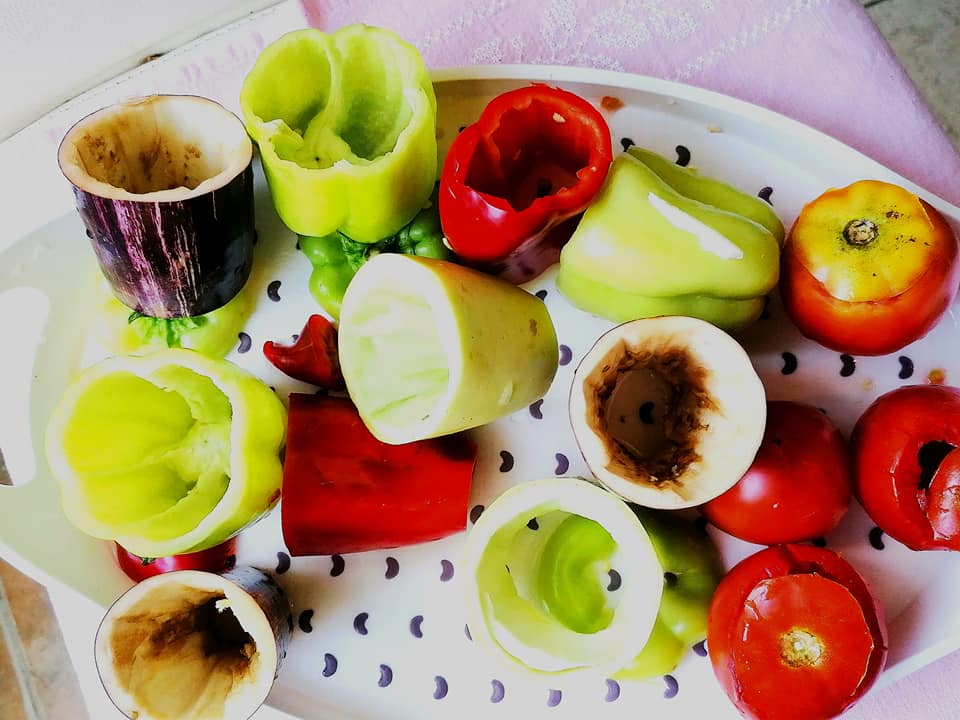 3. Stuff the vegetables with minced meat, close with "caps". Stir the tomatoes or the trade wind with olive oil, add a little salt, pepper and dried mint. Pour the vegetables so that they are in this juice by about 1/3.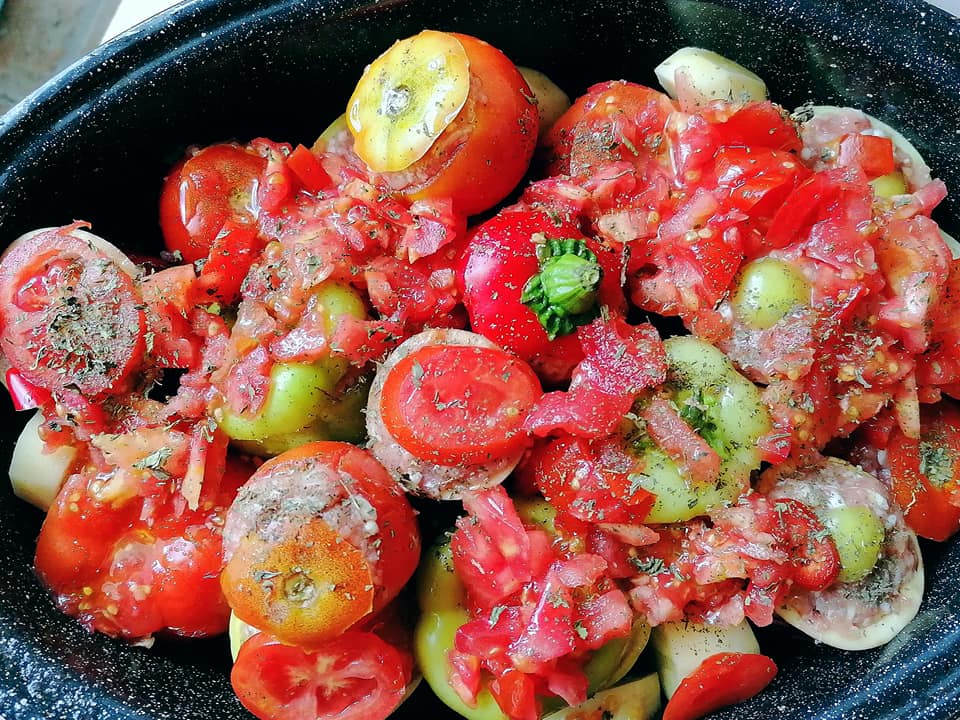 4. Bake in a form with a closed lid at a temperature of 200 degrees for about an hour and a half hours (depending on the oven). Open the lid, turn on the top convection or grill so that the vegetables bake a little and the excess liquid boils away. Close the lid and let stand for half an hour.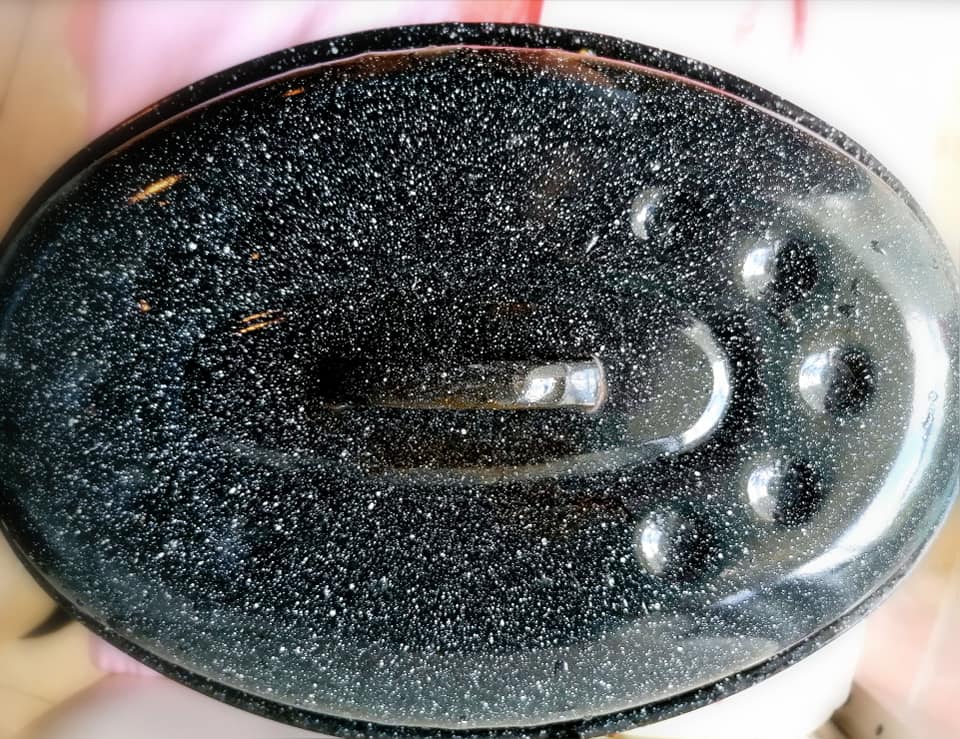 5. Allow to "infuse" in the oven for 30-40 minutes. Put on plates and admire in every way :))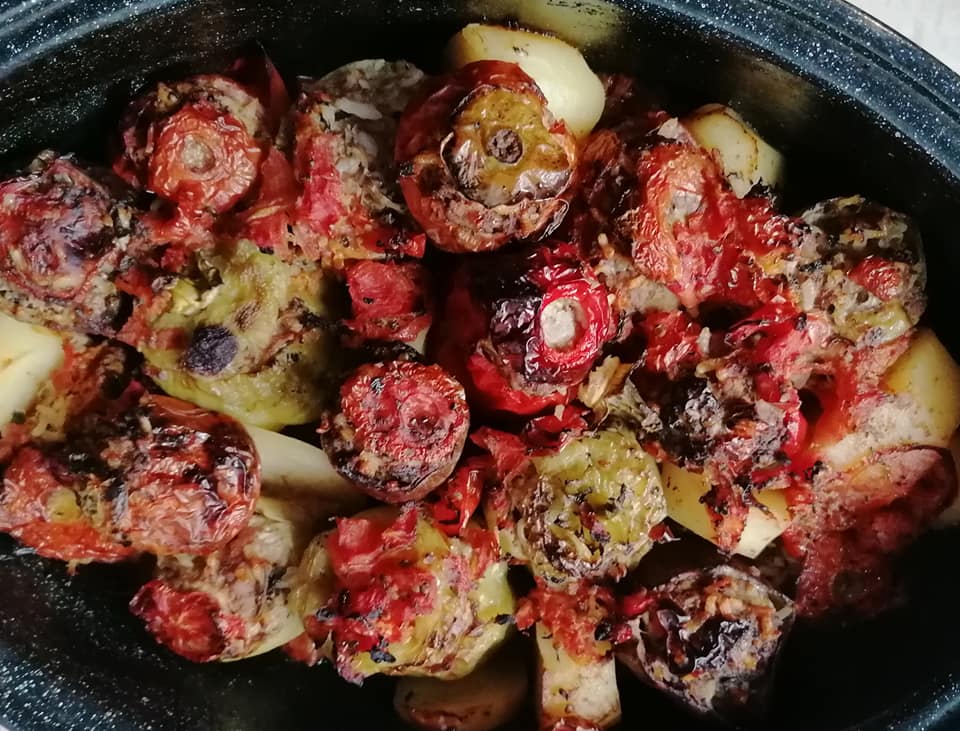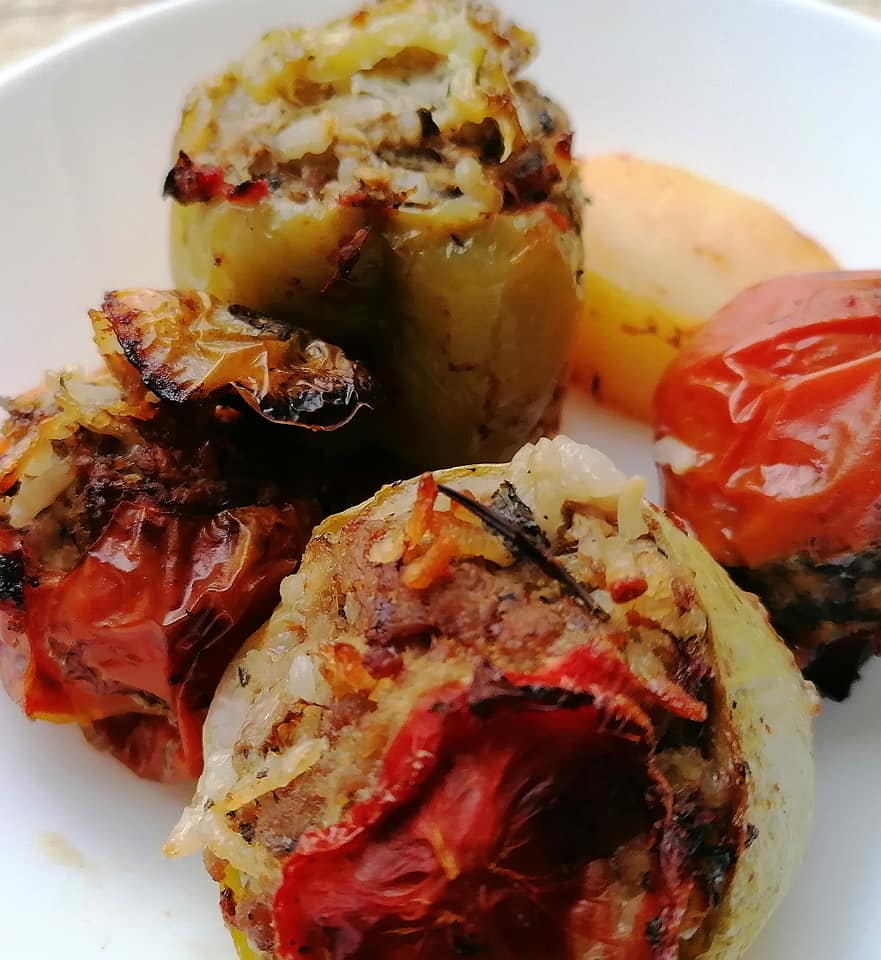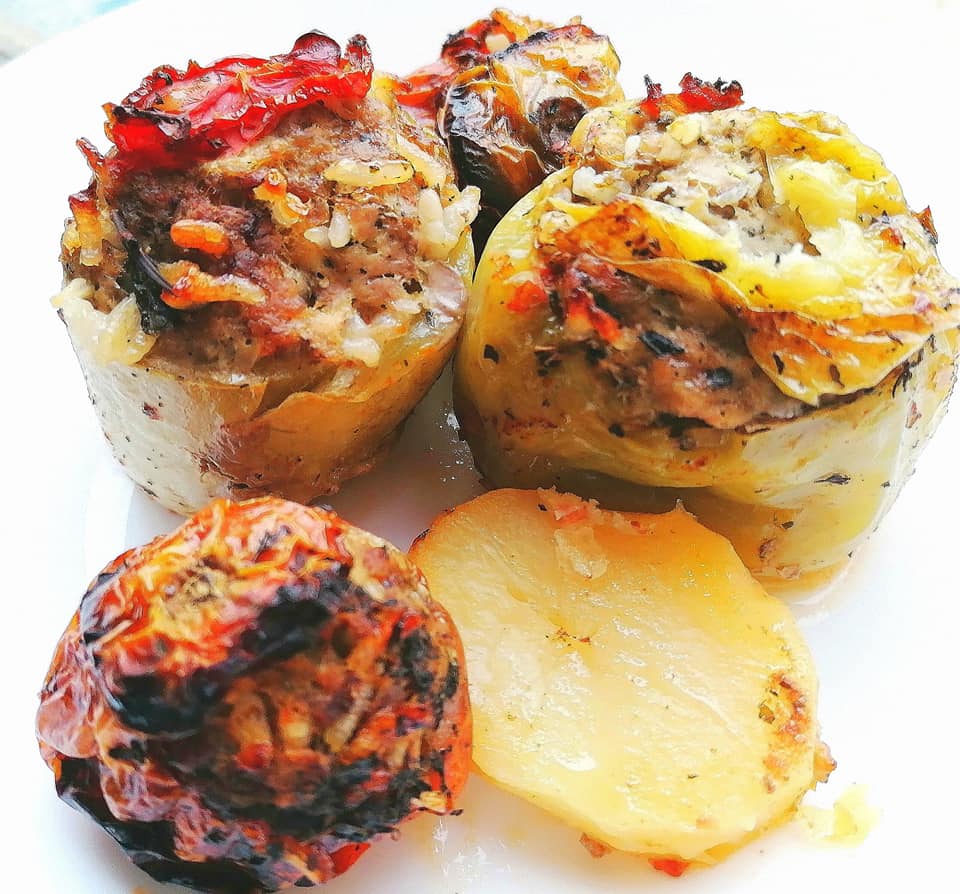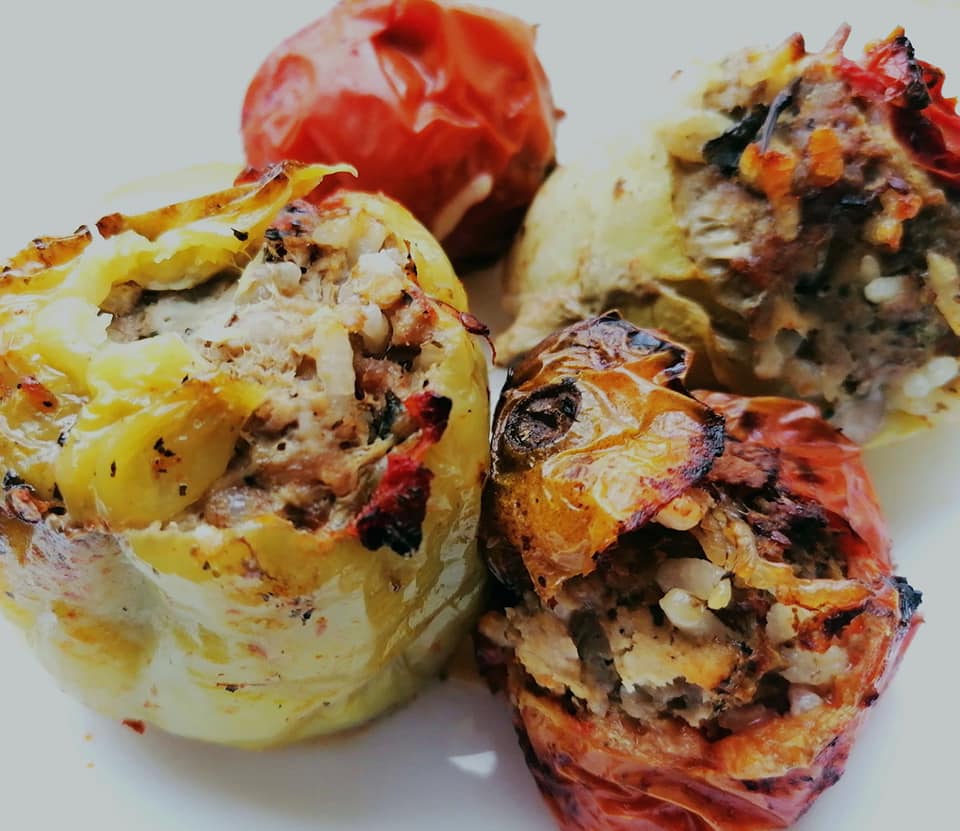 Serve with fresh yogurt or tzatziki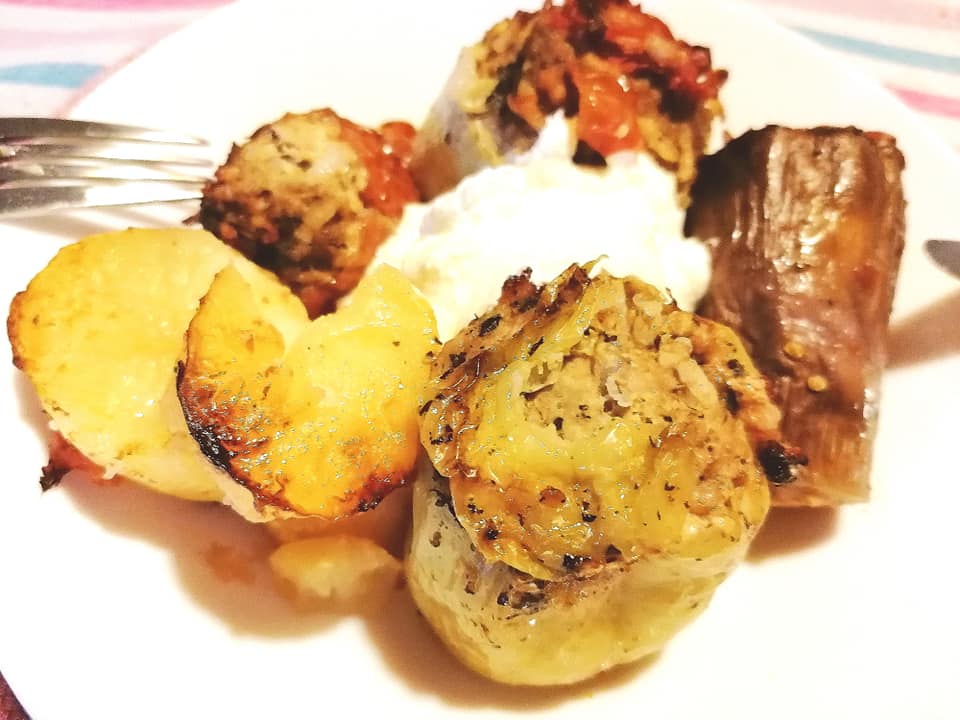 Bon Appetit!
And by the way, on the second day they are tastier. If you stay 🙂