One of the most beautiful flowers that are found in Cypriot nature is cyclamen.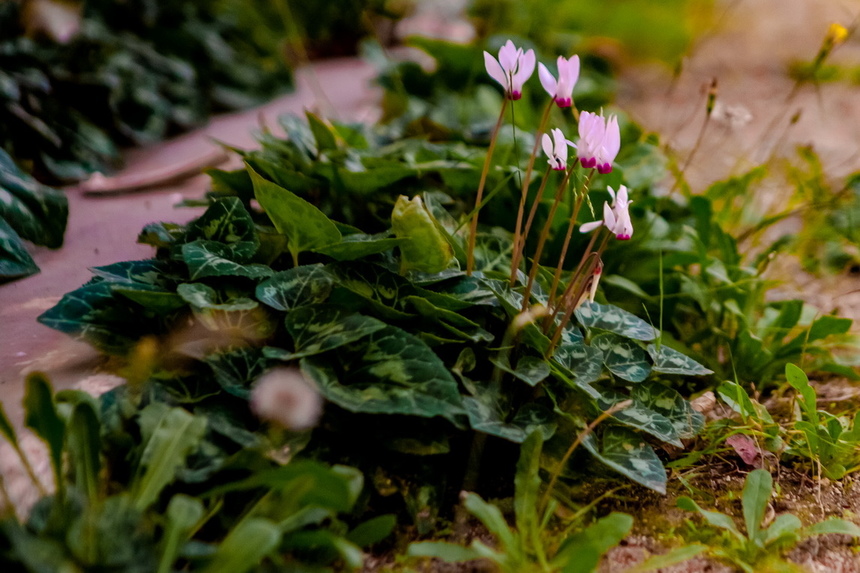 Indeed, only in Cyprus and nowhere else in the wild does one of the 23 species of cyclamen grow – a rare and famous plant on the island – the wild Cyclamen of Cyprus. So it is no coincidence that the Cabinet of Ministers of the Republic of Cyprus chose the cyclamen flower as the country's national plant. Since 2006, cyclamen has been one of the symbols of Cyprus: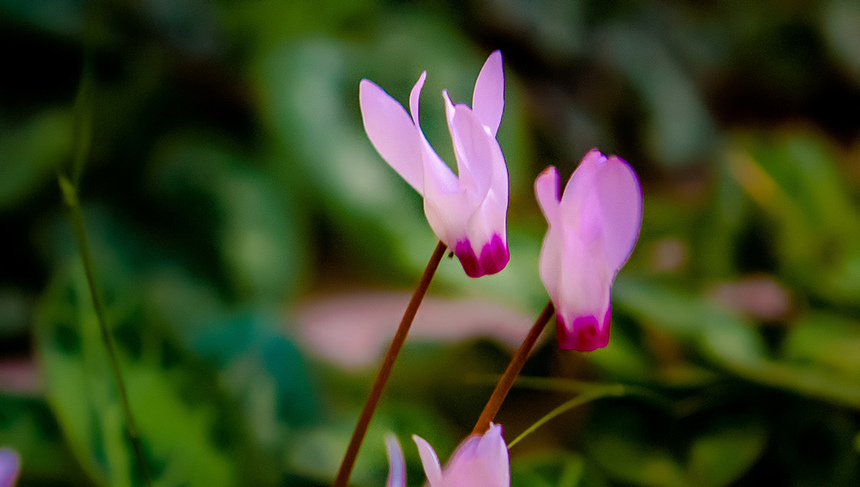 Cyprus cyclamen is the only endemic of the three species of cyclamens found on the island.
The other two species are Greek cyclamen – a perennial plant growing in southern Greece and neighboring islands, and Persian cyclamen, also known as Alpine violet, which grows in Central Europe, Asia Minor, Iran and the Mediterranean countries.
The scientific name of cyclamen endemic for our island is Cyclamen cyprium, indicating its origin. This is a perennial plant with a height of 7 to 15 cm: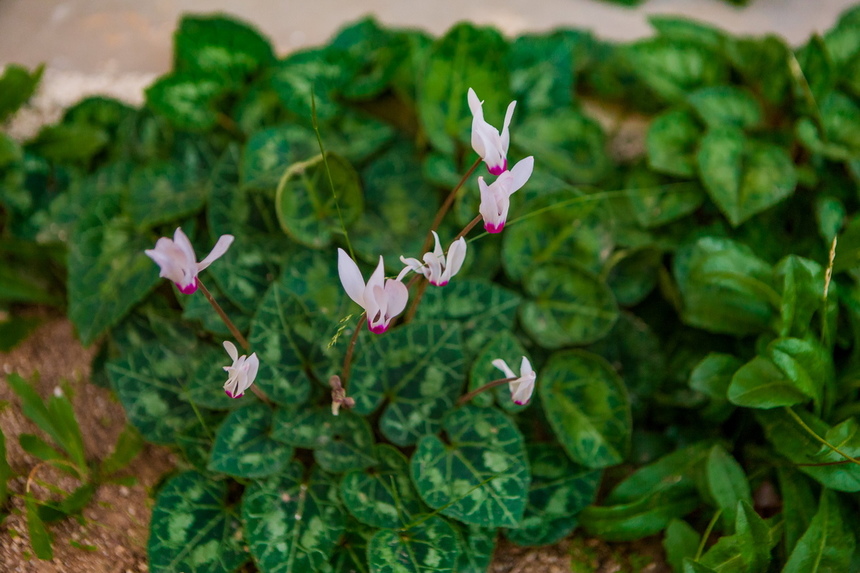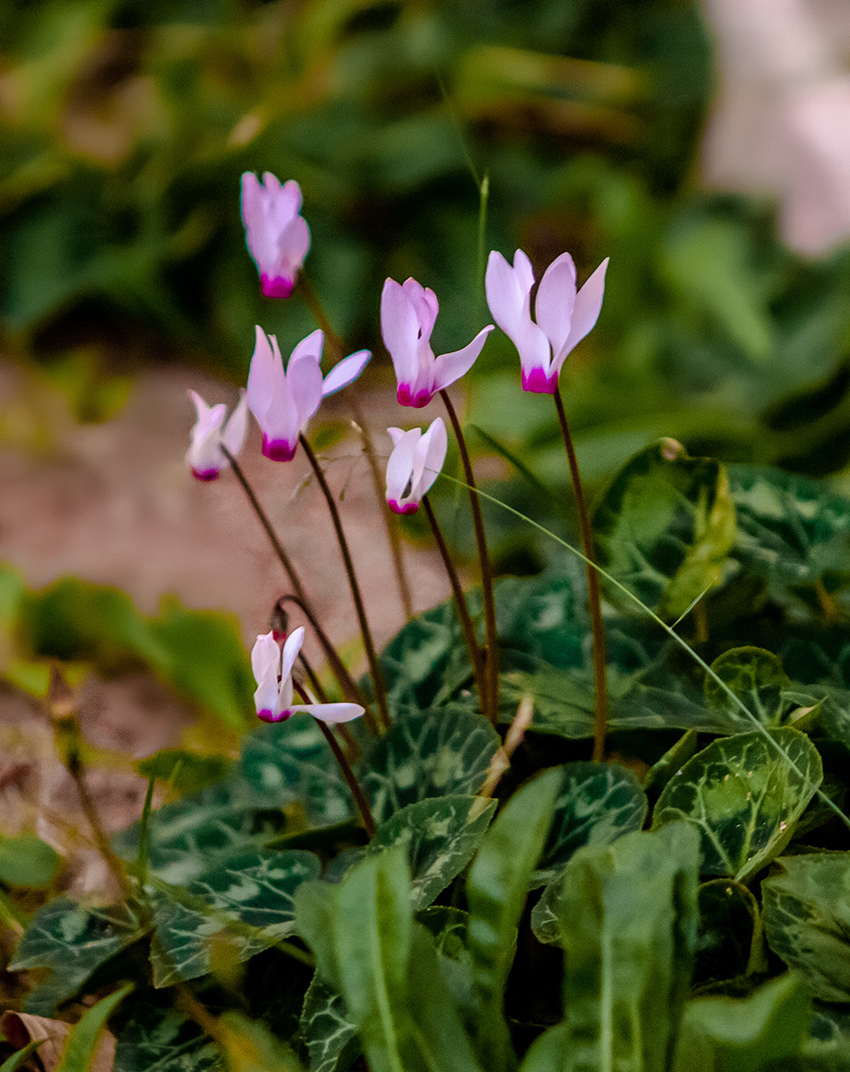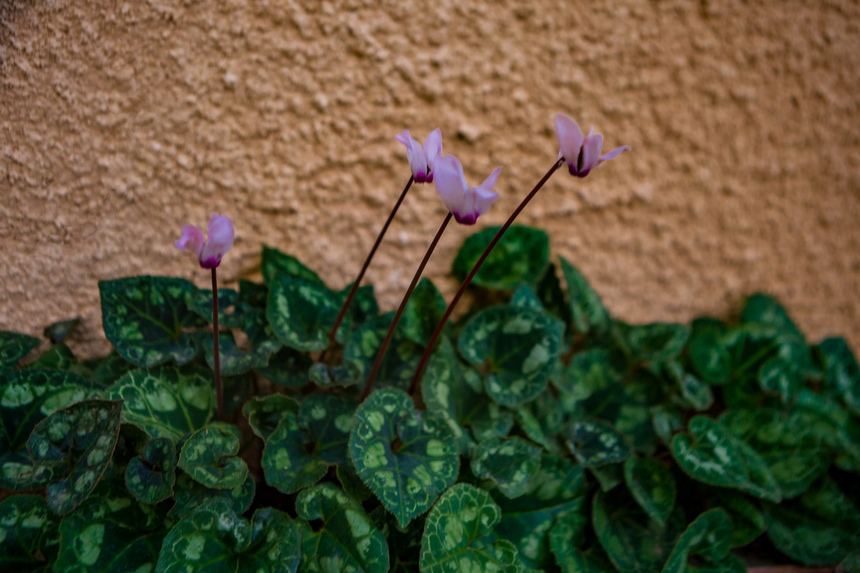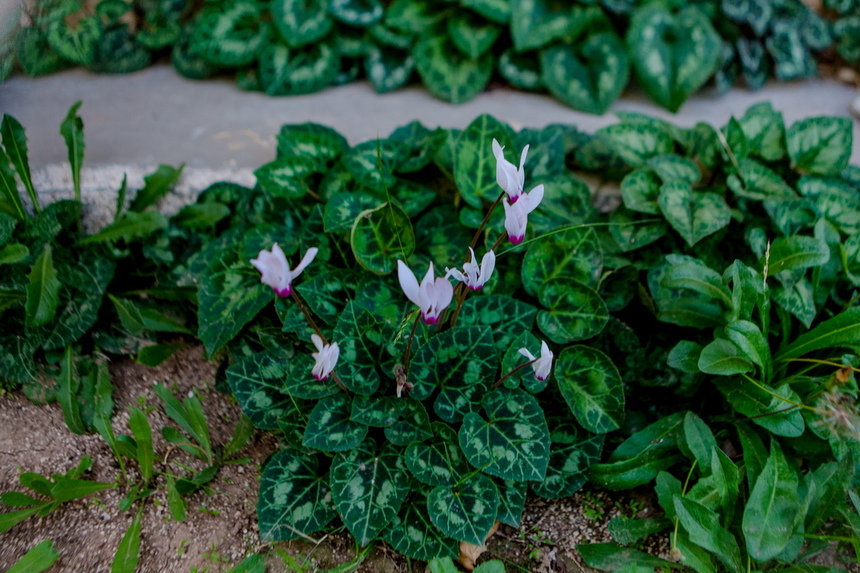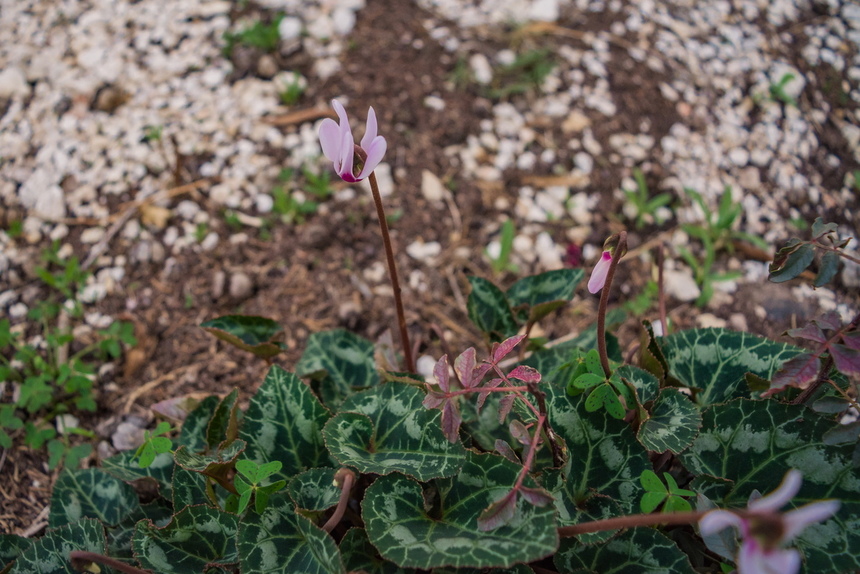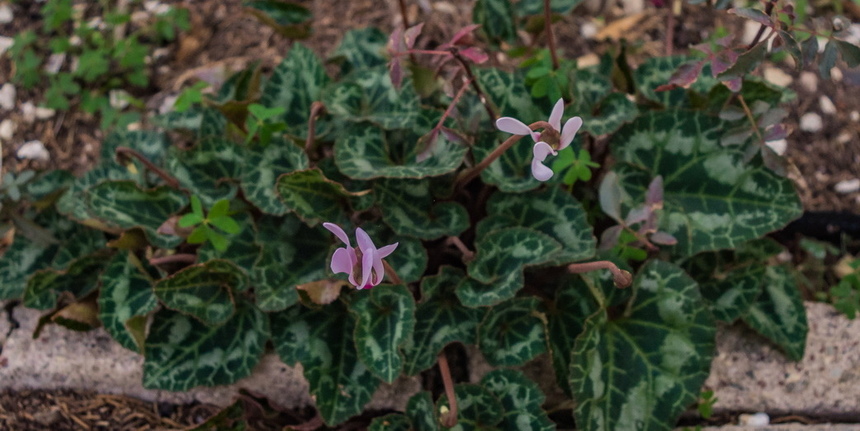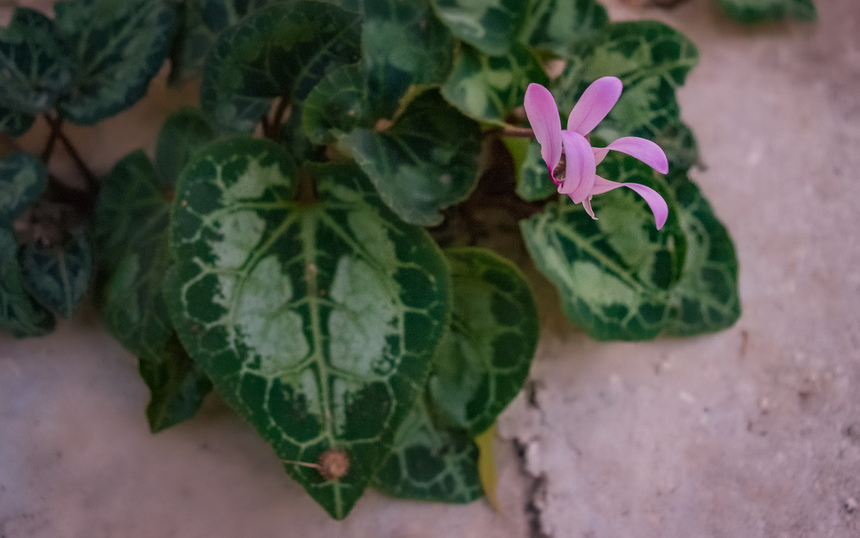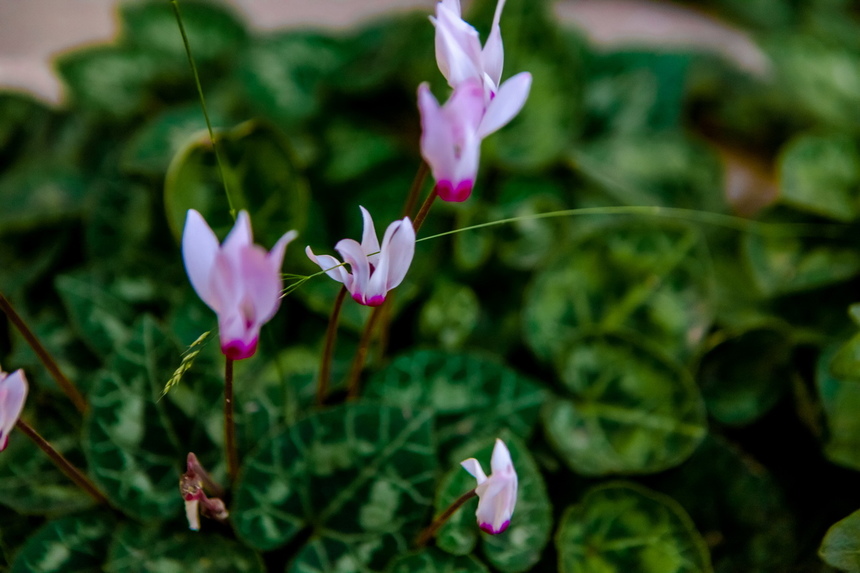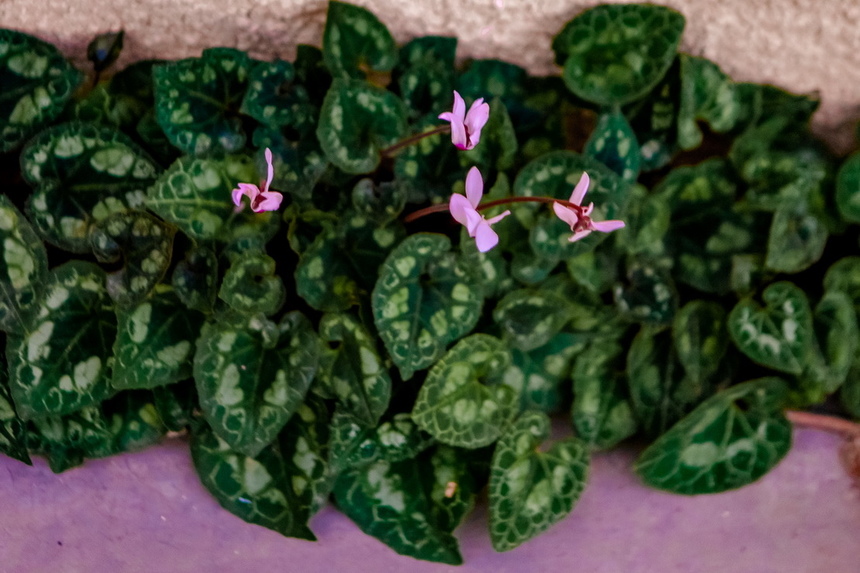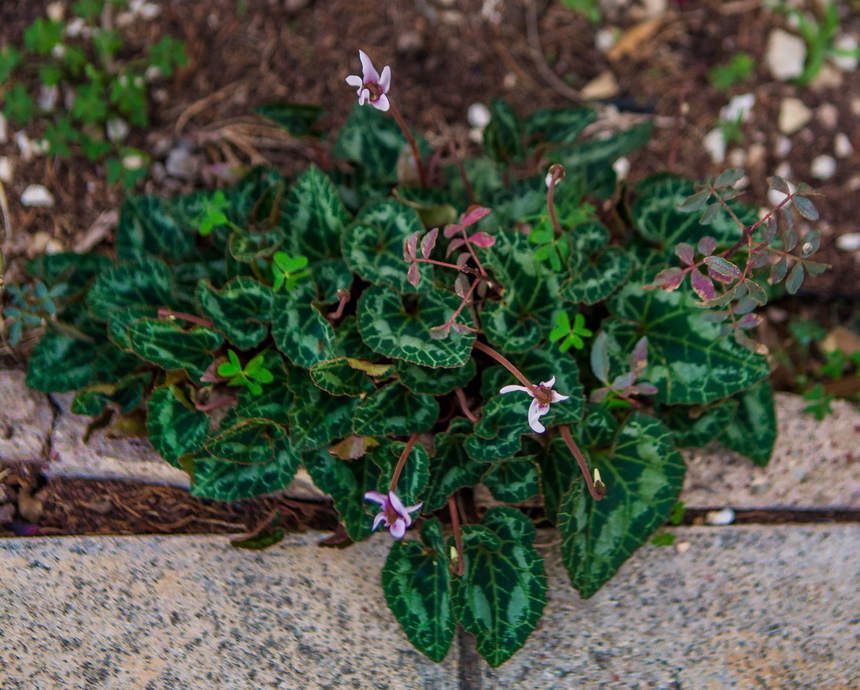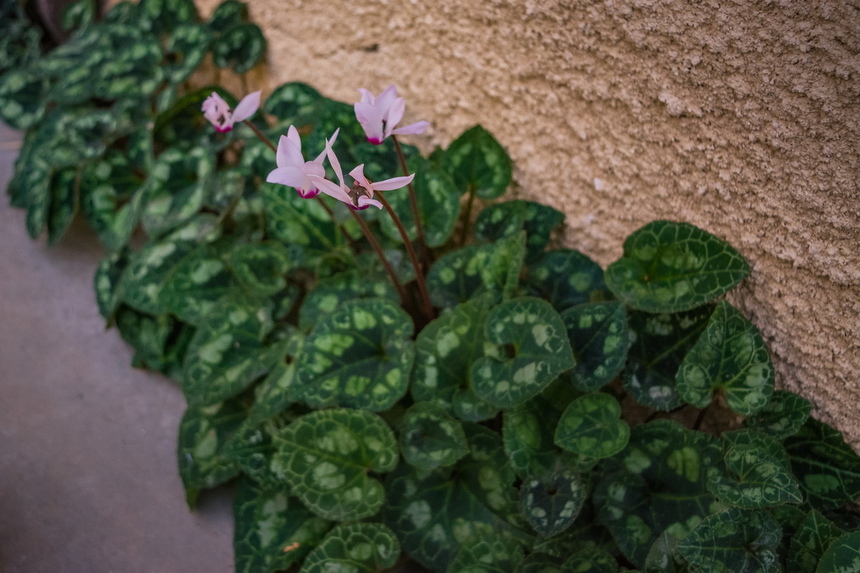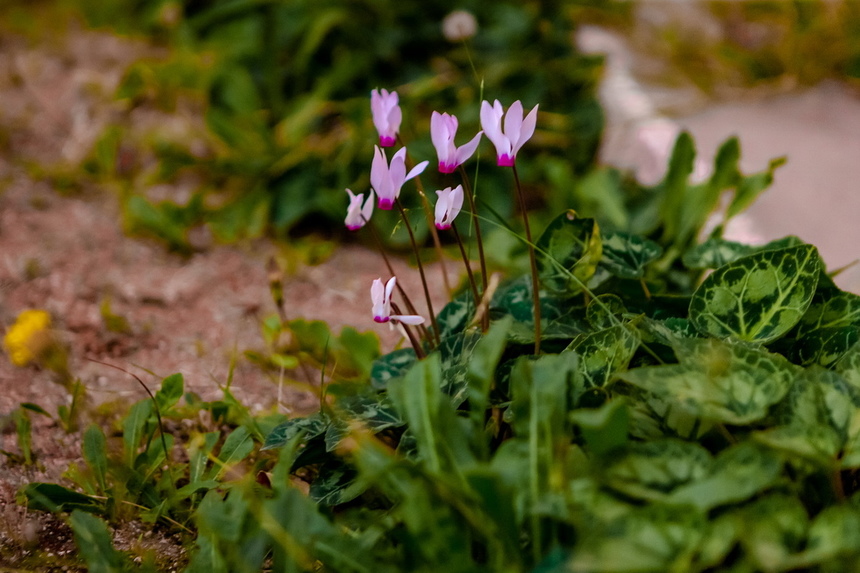 Typical features of Cypriot cyclamen are its fleshy heart-shaped leaves, a long stem and fragrant light pink or white flowers with a purple spot at the base: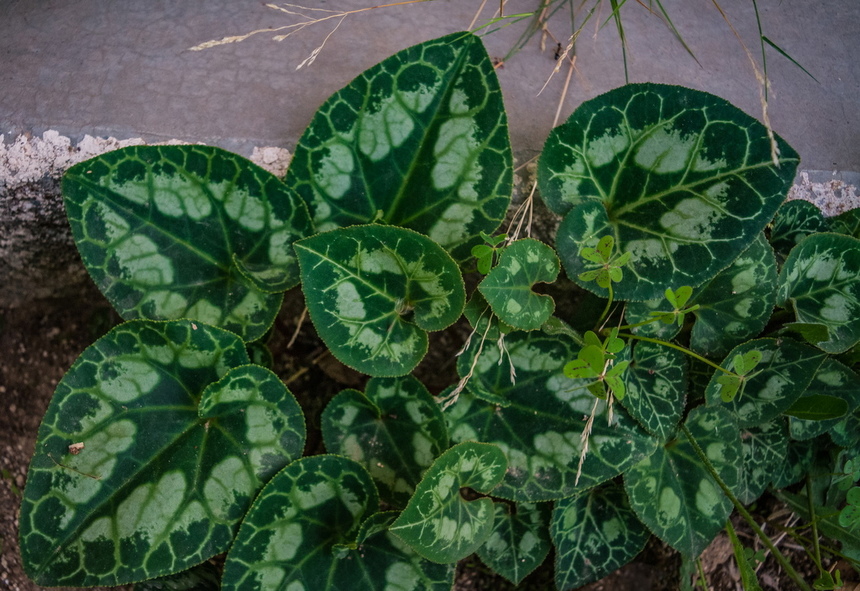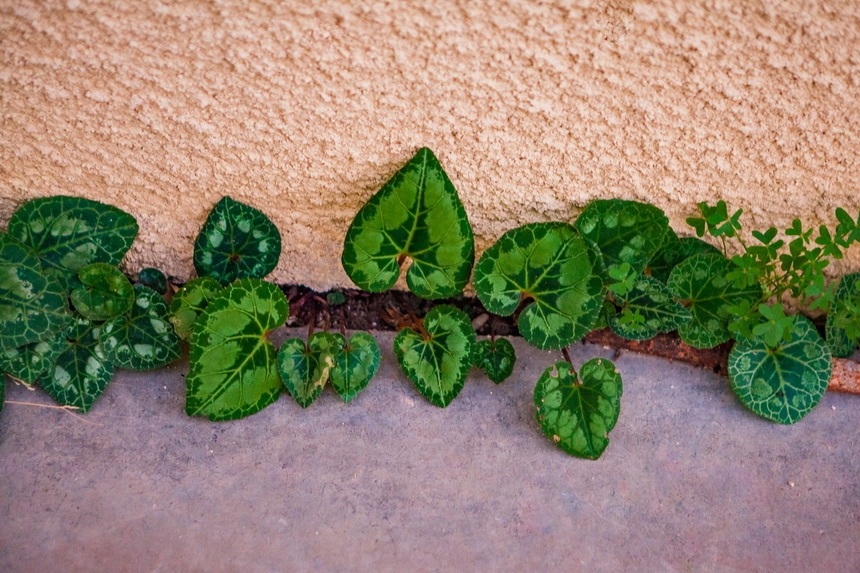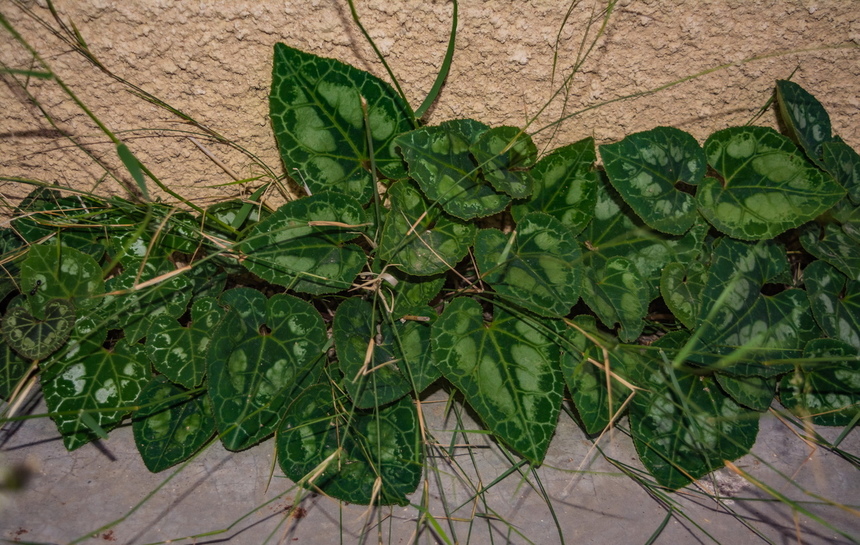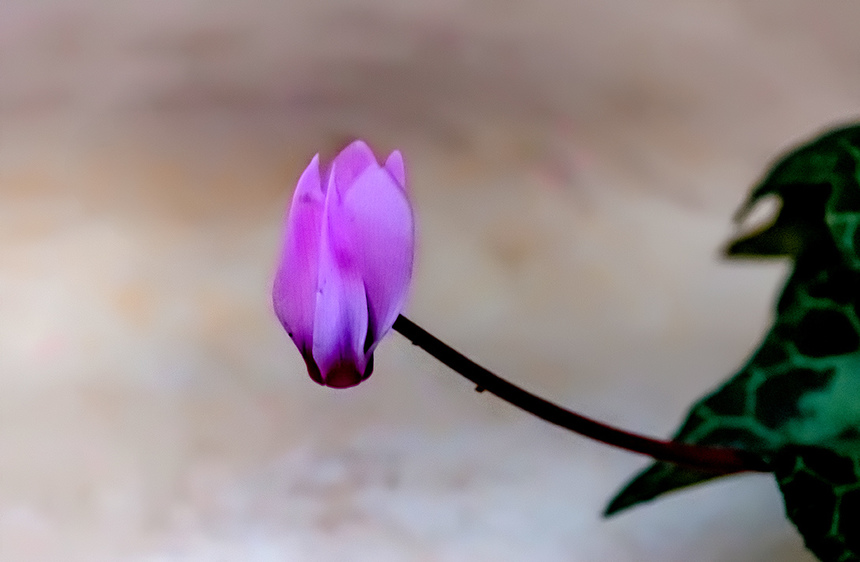 Cyprus cyclamen delights the inhabitants of Cyprus with its wonderful flowers in winter – it blooms from late autumn to January. It can be found in Cyprus on the Akamas peninsula , in the Paphos forest, in the Troodos and Pentadactylos mountains , in the Maheras valley, in the Cypriot villages of Platres and Kalopanayiotis , as well as in shady, humid places, near streams, under bushes and trees, on stony and calcareous soils: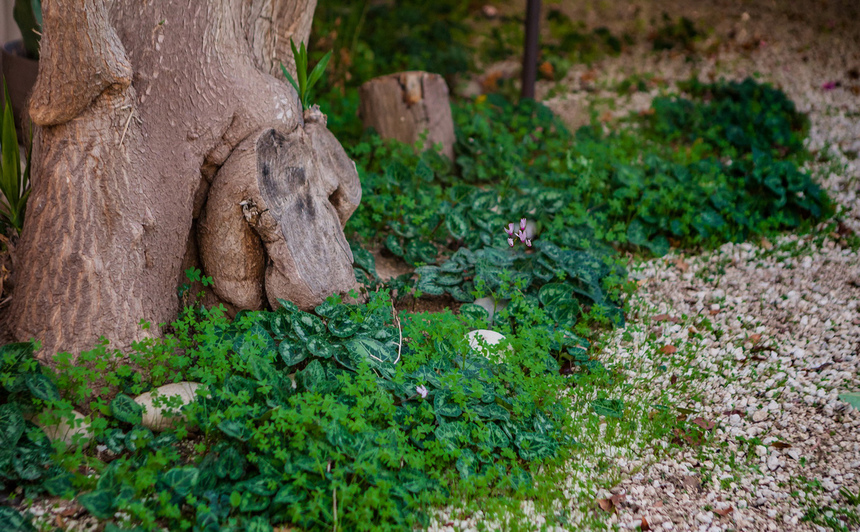 Wild Cypriot Cyclamen is protected by the Convention on International Trade in Endangered Species of Wild Fauna and Flora, while the largest share of this protected plant species grows in state-protected forest areas.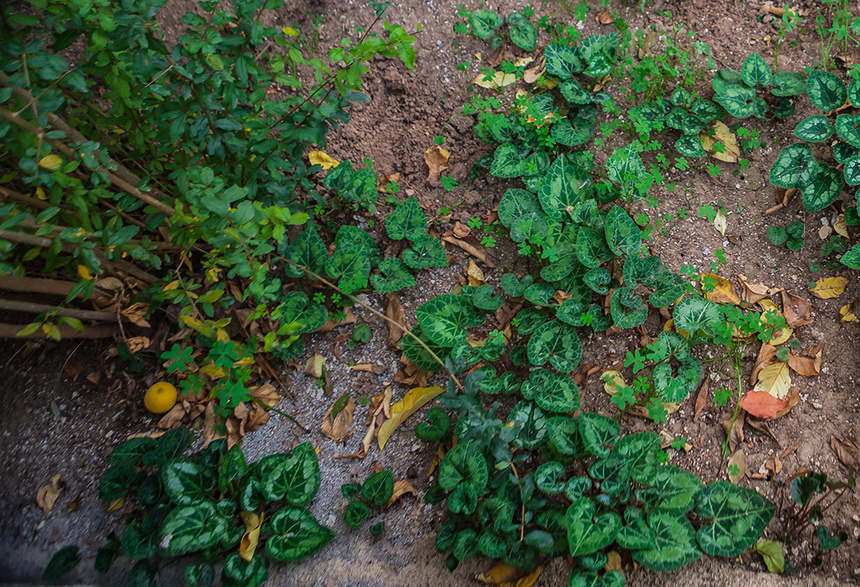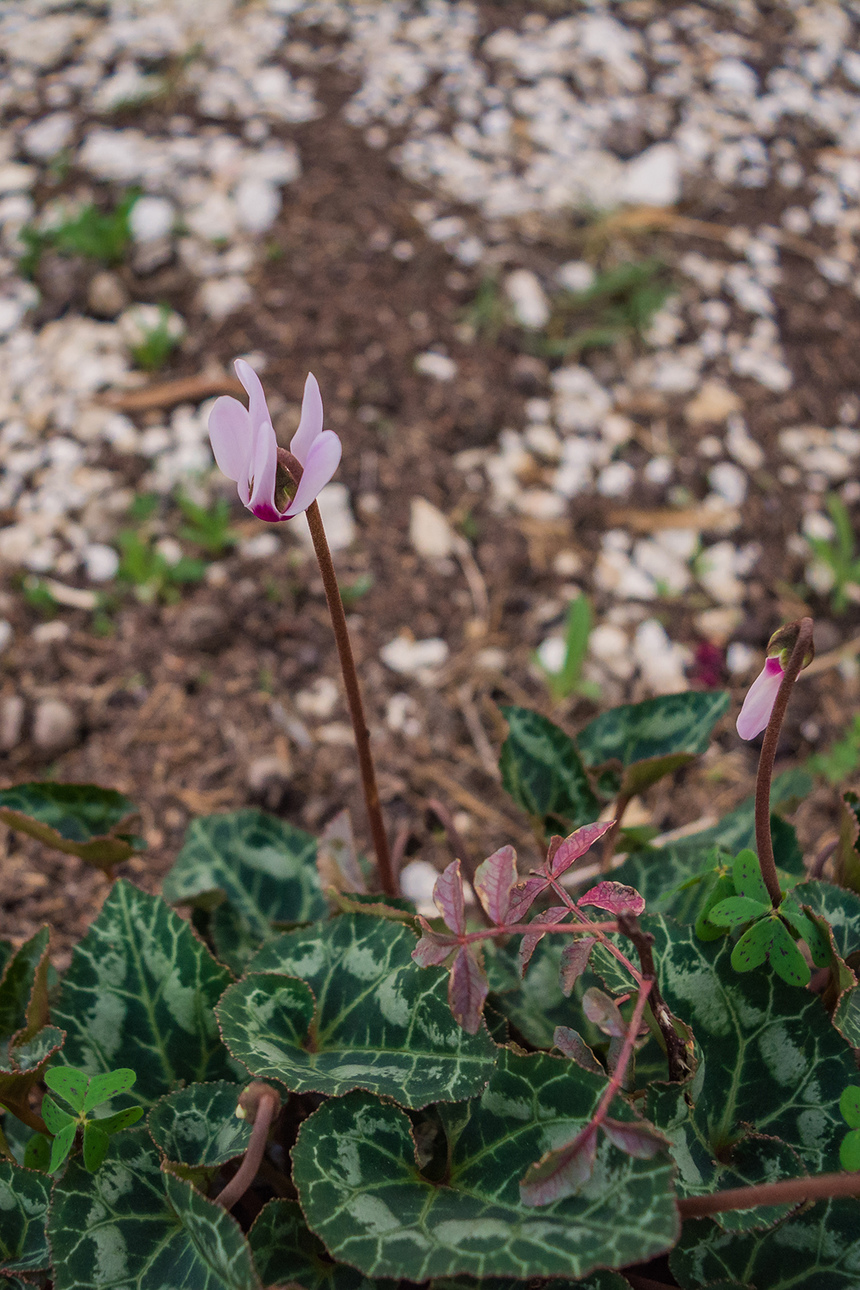 Cyclamen of Cyprus, which grows in the wild of Cypriot nature in a warm and humid climate, is also popular among lovers of indoor plants.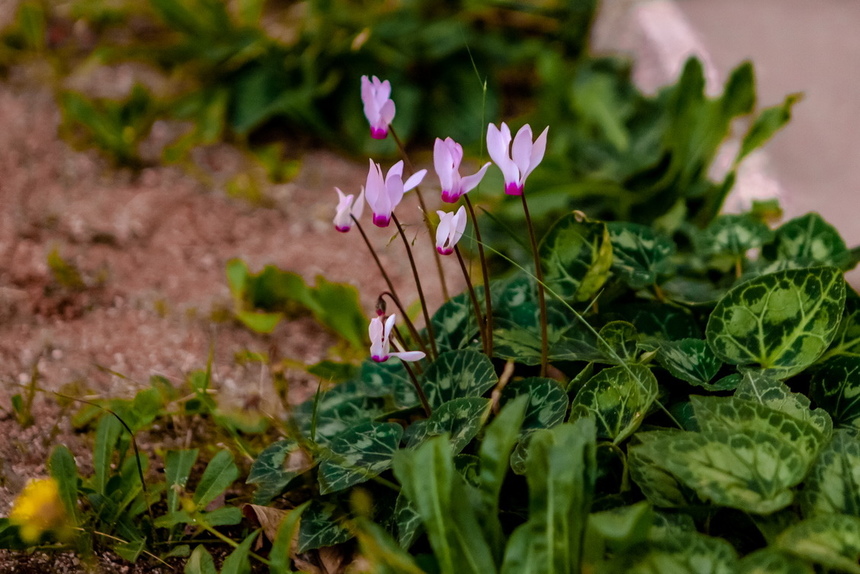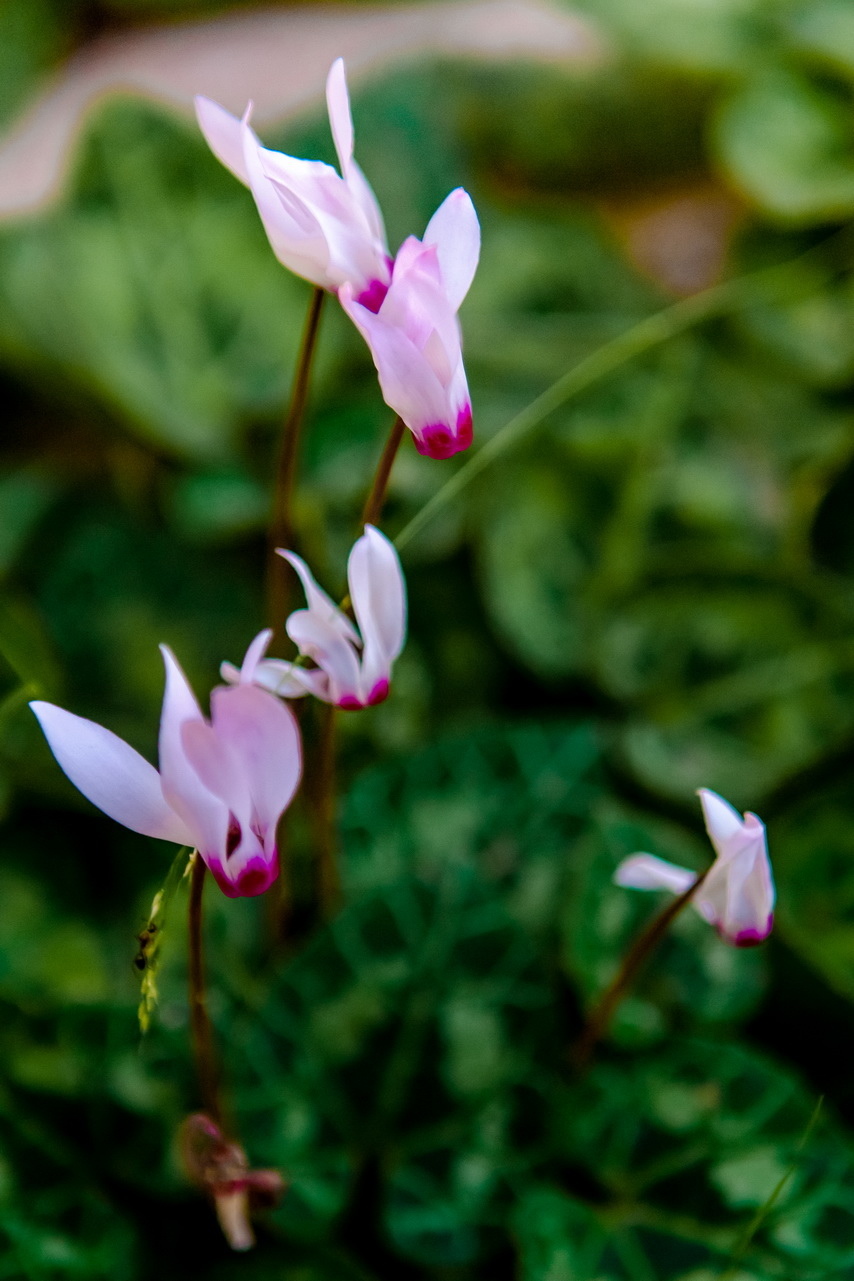 Due to the fact that this plant pleases with its beauty in winter, the decorative look of Cypriot cyclamen is sold in flower shops in Cyprus, and is also grown as an indoor decorative plant in other climatic conditions outside the island.
The decorative Cypriot cyclamen is a rather demanding plant to care for. It should be placed away from sunlight, in a cool, shady place with fairly humid air.
Fans of decorative cyclamens are attracted not only by the long flowering of this marvelous plant in the winter, but also by its "magical properties". During his stay in the houses, this flower of extraordinary beauty has overgrown with many signs and superstitions. Most of them are positive.
It is believed that cyclamens transform everything bad into good, protect from envy and anger and prevent the plans of enemies from being realized: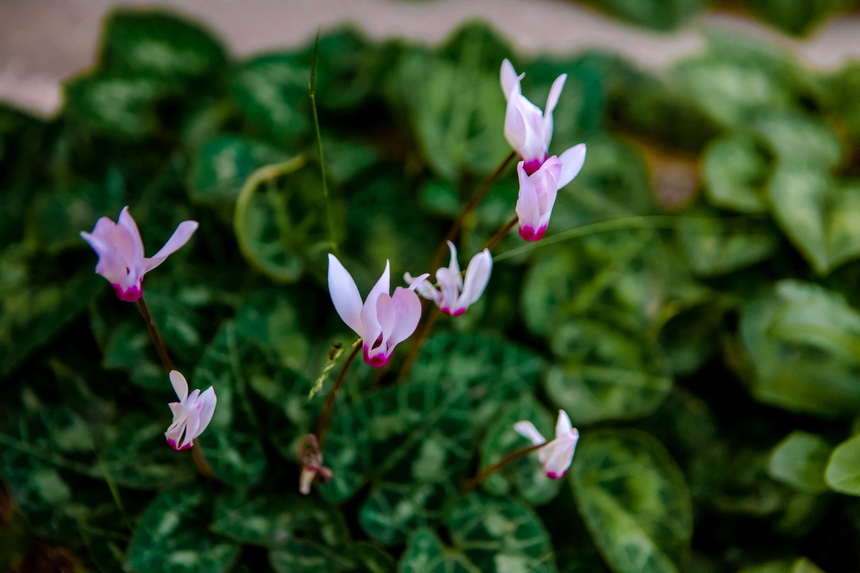 In the summer, these Cypriot beauties dump foliage and fall asleep before the new cool and wet season.