On the cape Drepano (Greek: ακρωτήριο Δρέπανο) in the fishing village of Agios Georgios, located near the village of Peyia in Paphos, Cyprus, a temple dedicated to St. George was built.
This temple rises on a rock, on the slopes of which there is an ancient necropolis with tombs carved into the rock.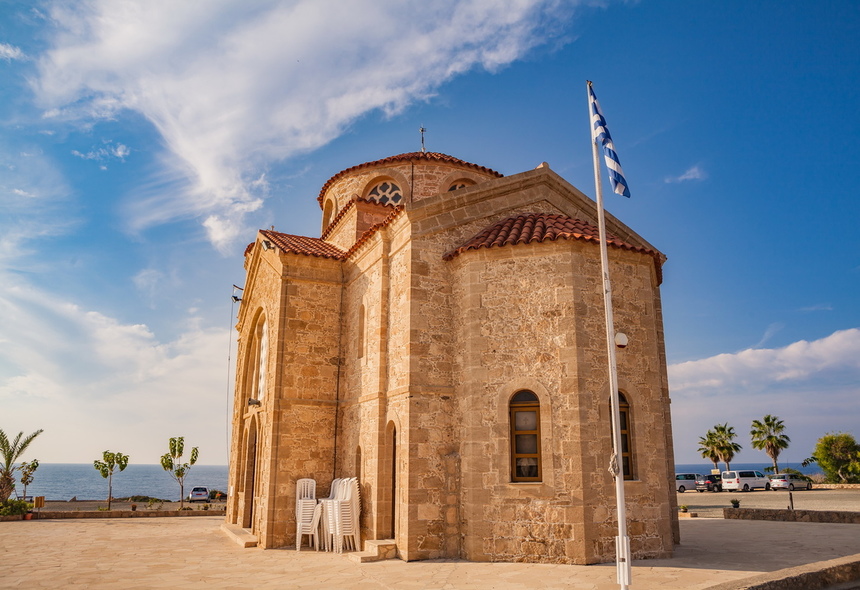 It offers stunning views of the small island of Heronicos , which is said to be the sanctuary of the ancient Greek god Apollo.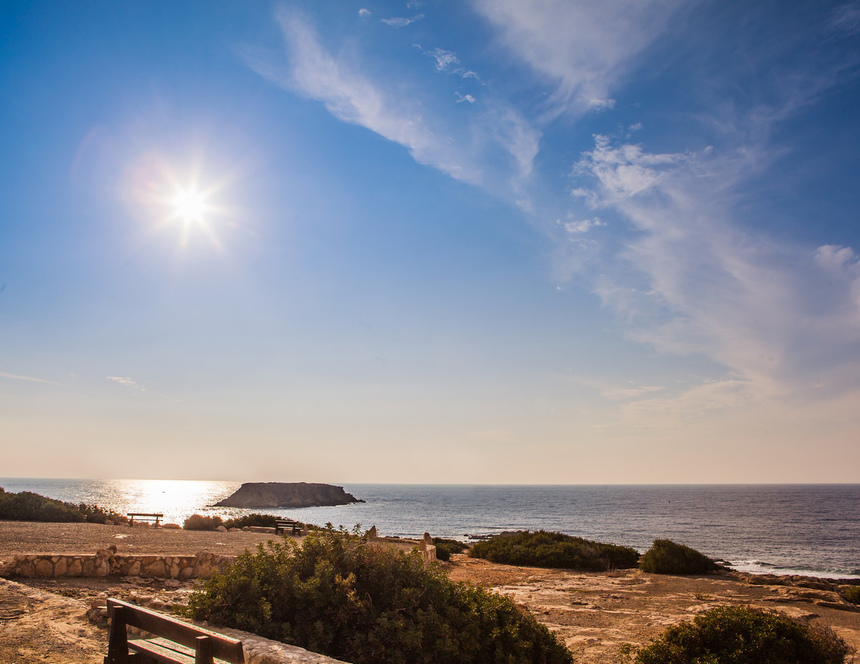 Agios Georgios Temple is one of the newest temples built in the area. Its official opening took place on October 4, 1952.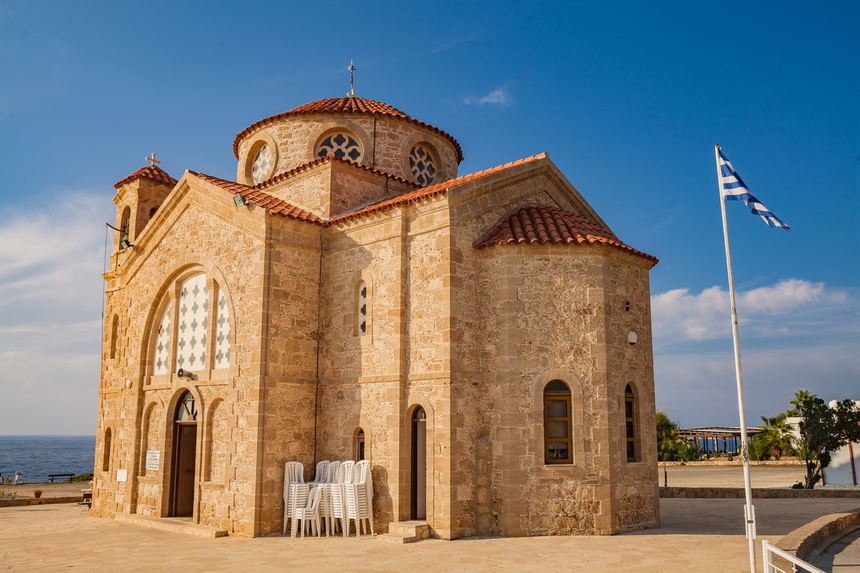 It is built in the Byzantine style of stone and has two protruding belfries.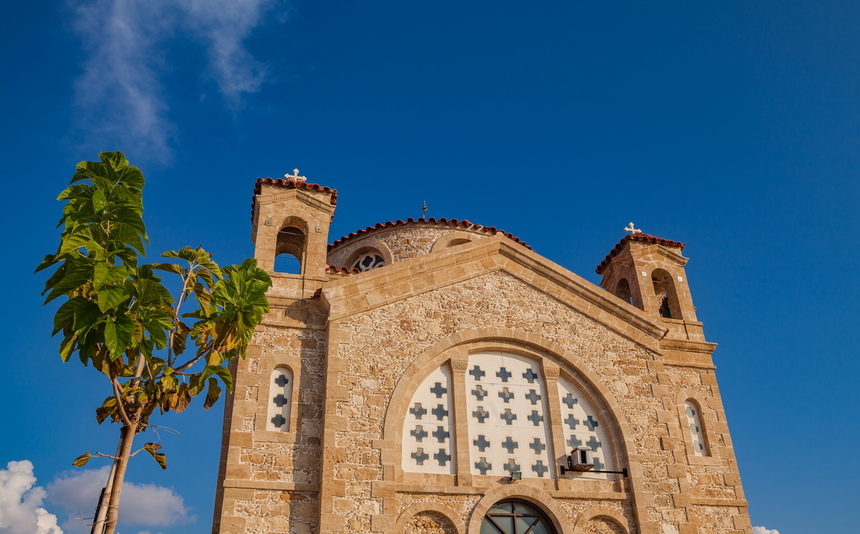 Less than 50 meters from this temple is a small arched basilica with one passage, also dedicated to St. George. Locals – and not only them – often choose the St. George Church in Peyia for the sacrament of baptism or wedding.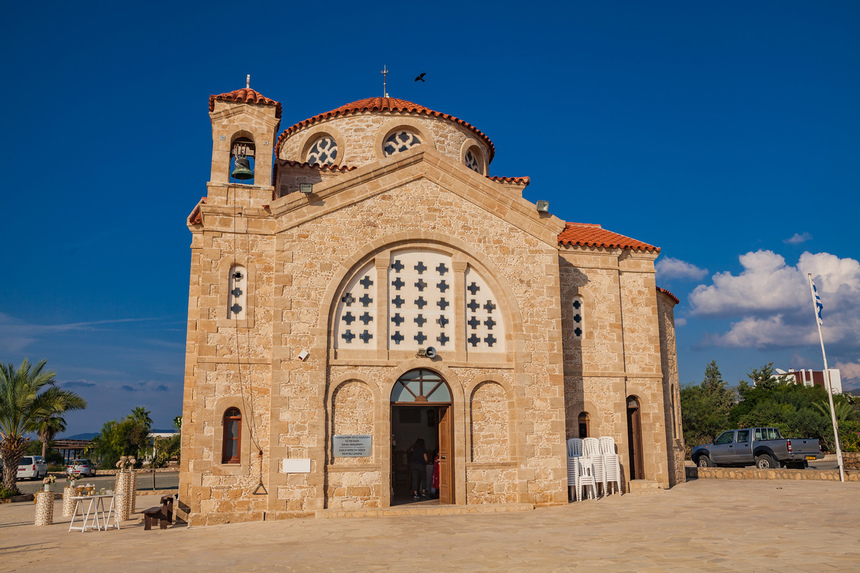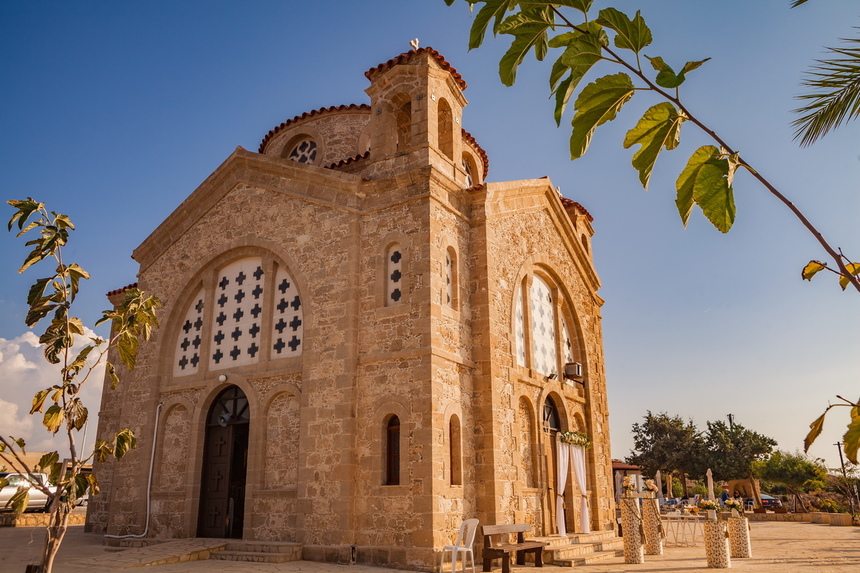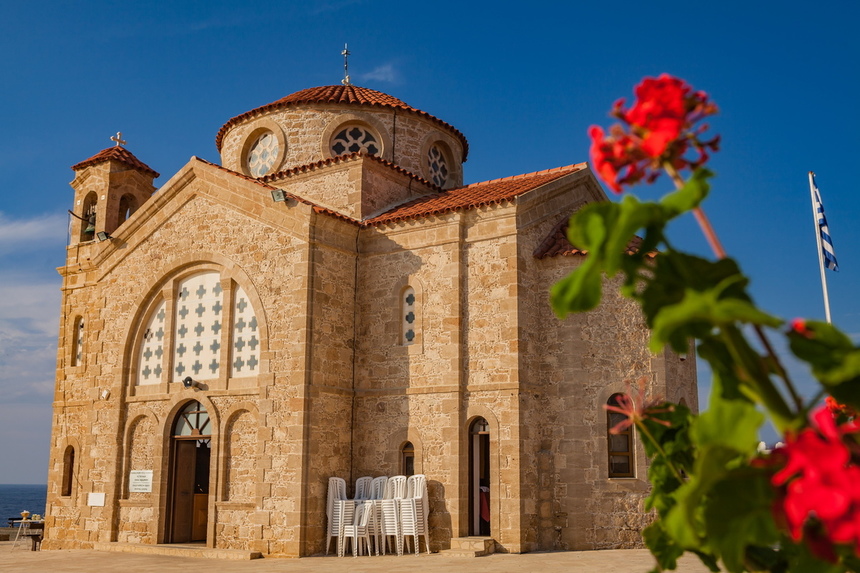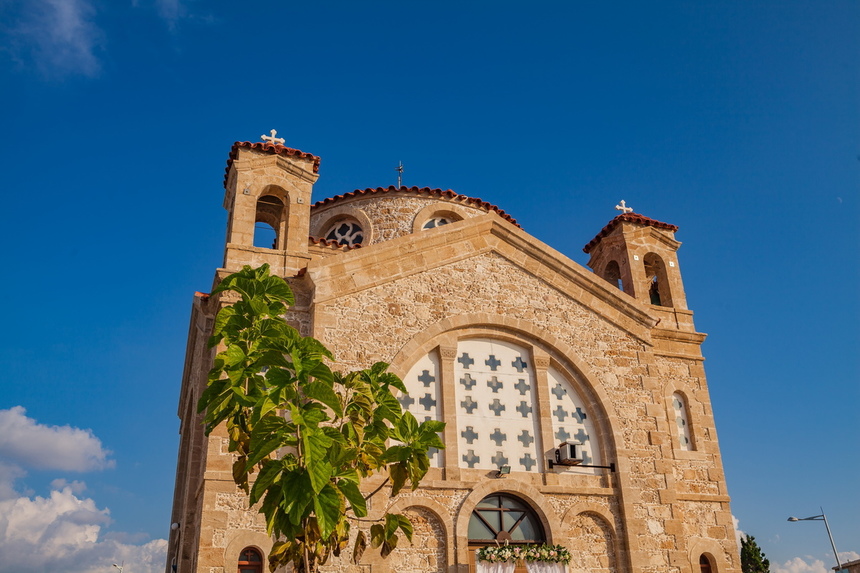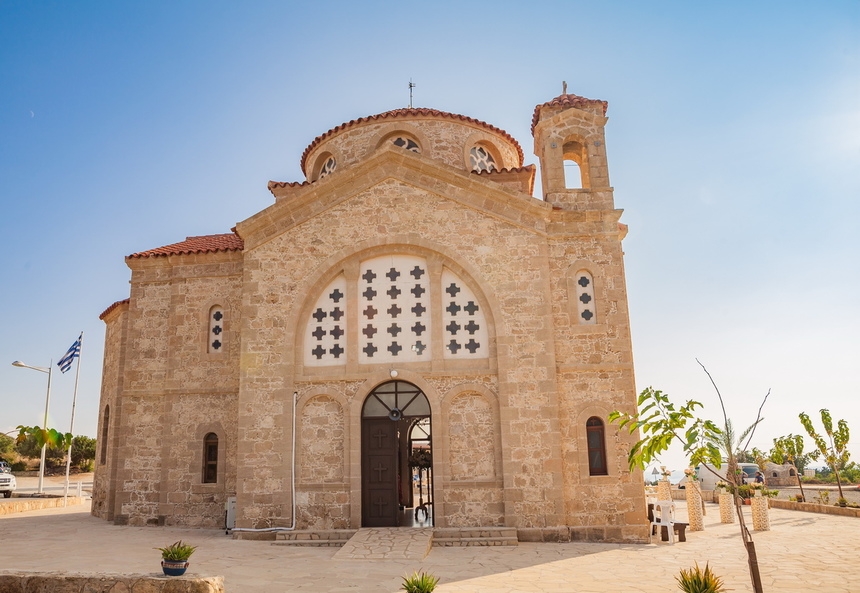 Every year on April 23 there is a great holiday – St. George's Day. As you know, St. George is one of the most beloved and revered saints in Cyprus, therefore, believers from all over Paphos, as well as from other cities of Cyprus come here on this day to pray and mark the memorial day of St. George the Victorious.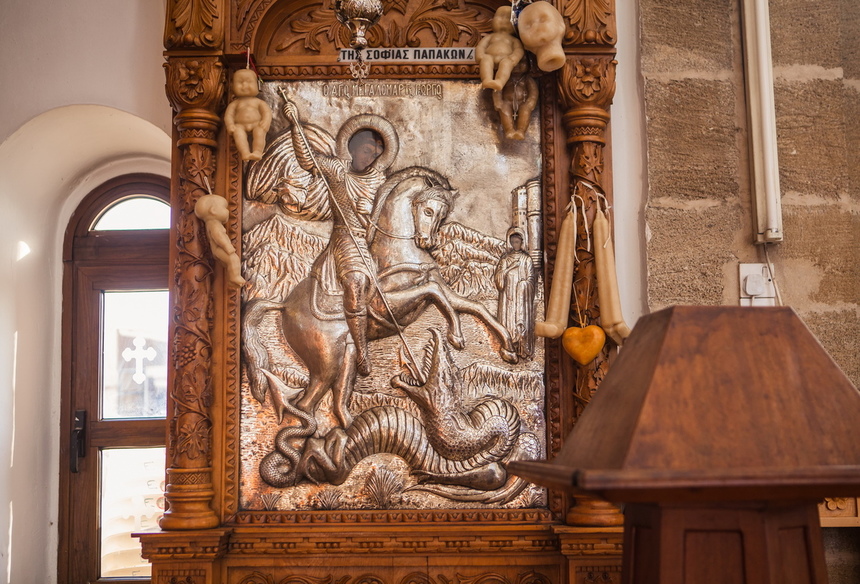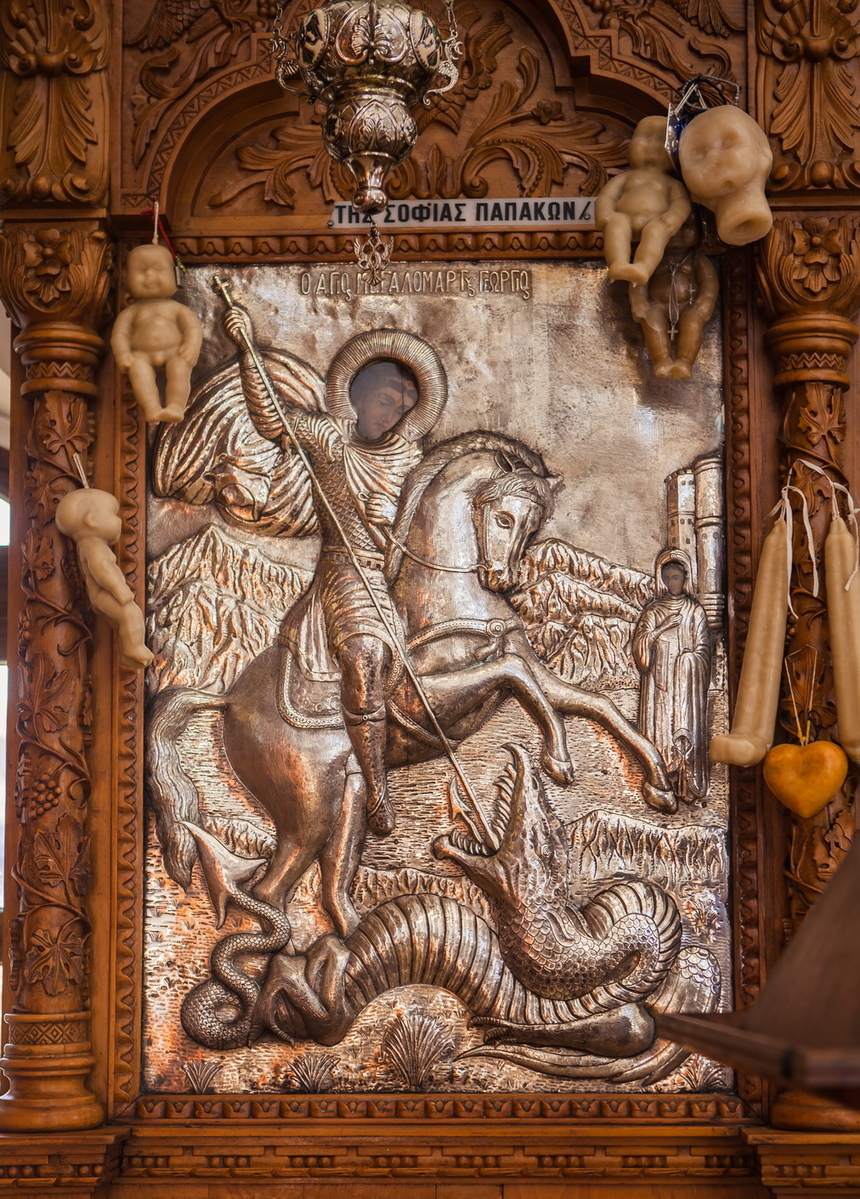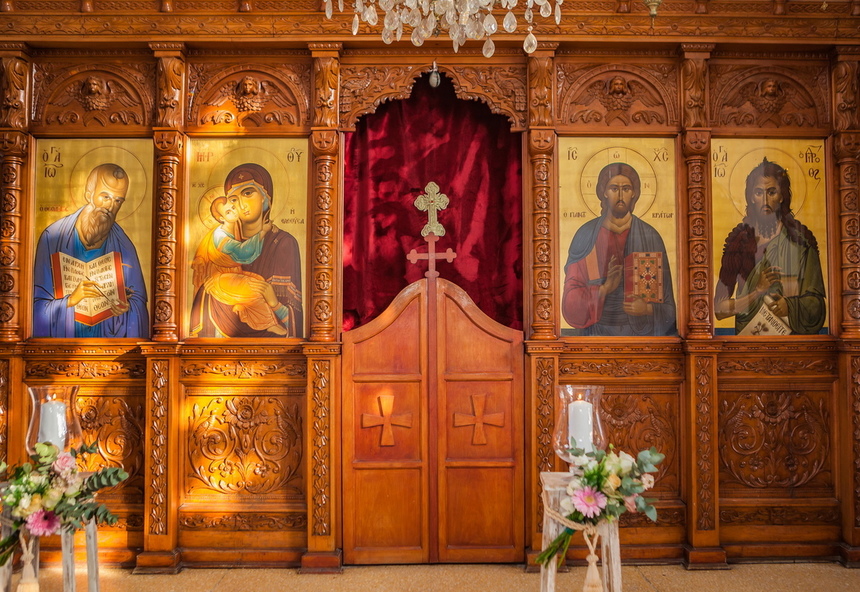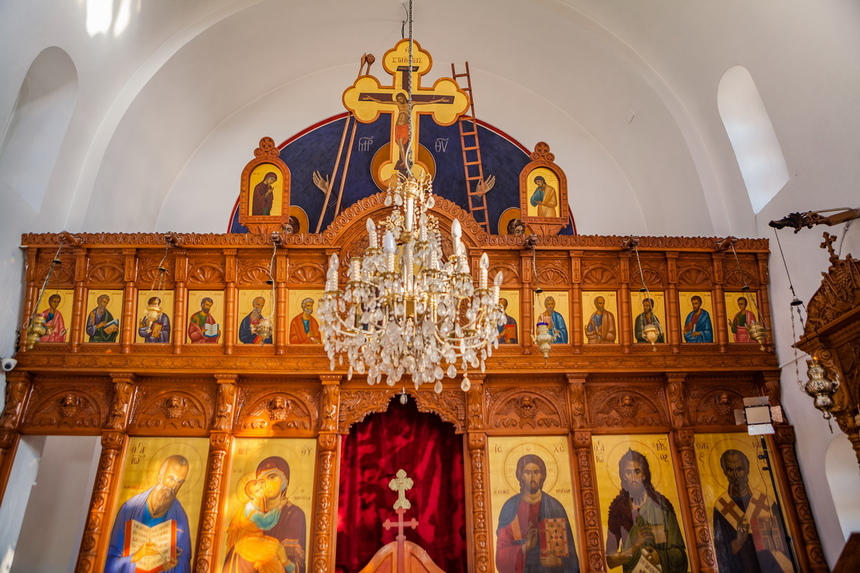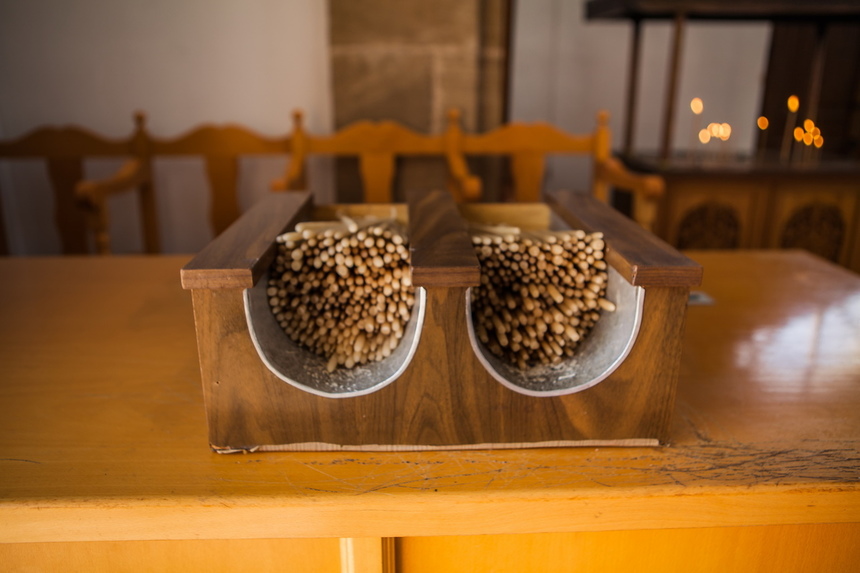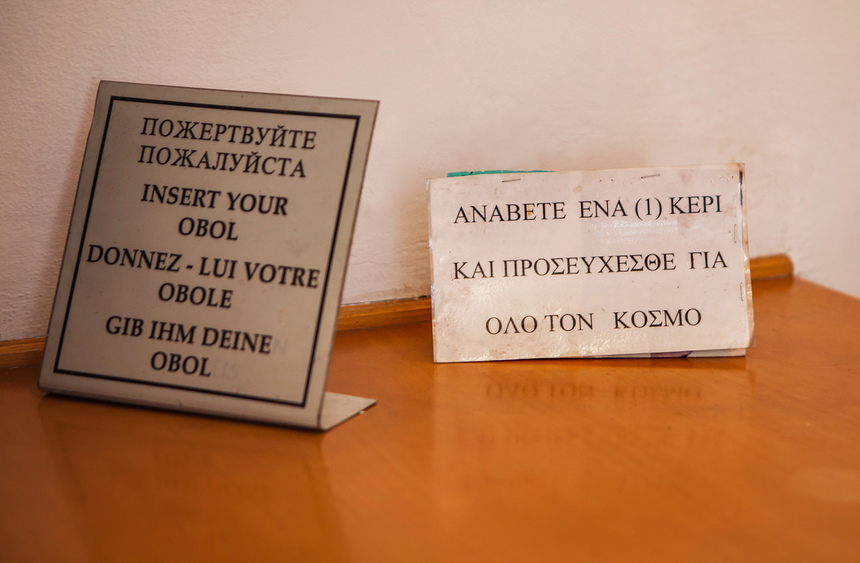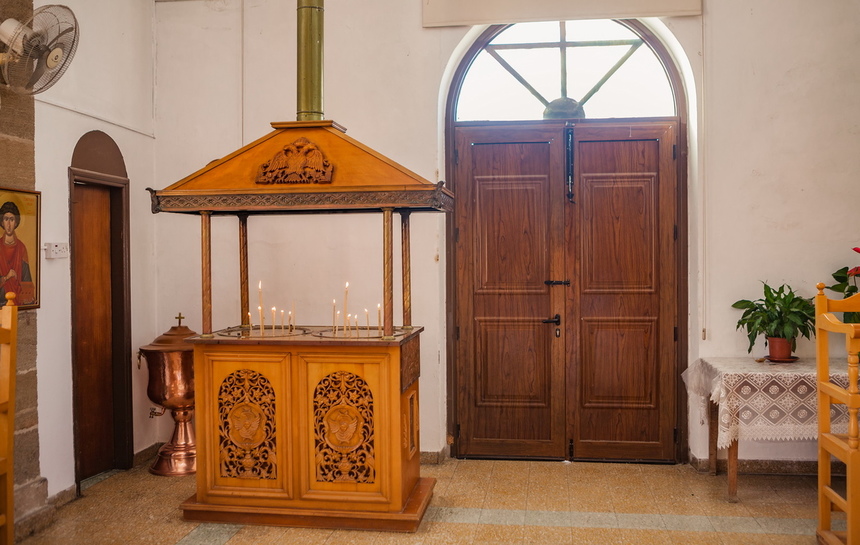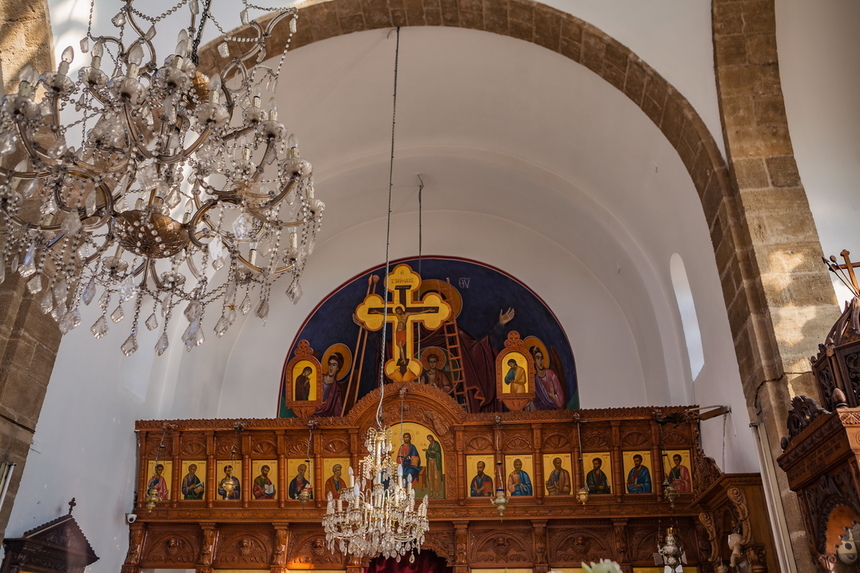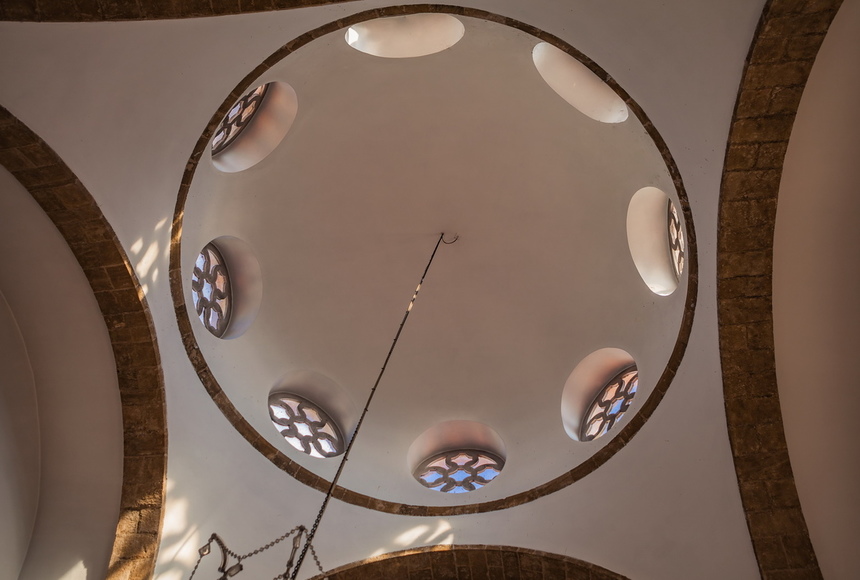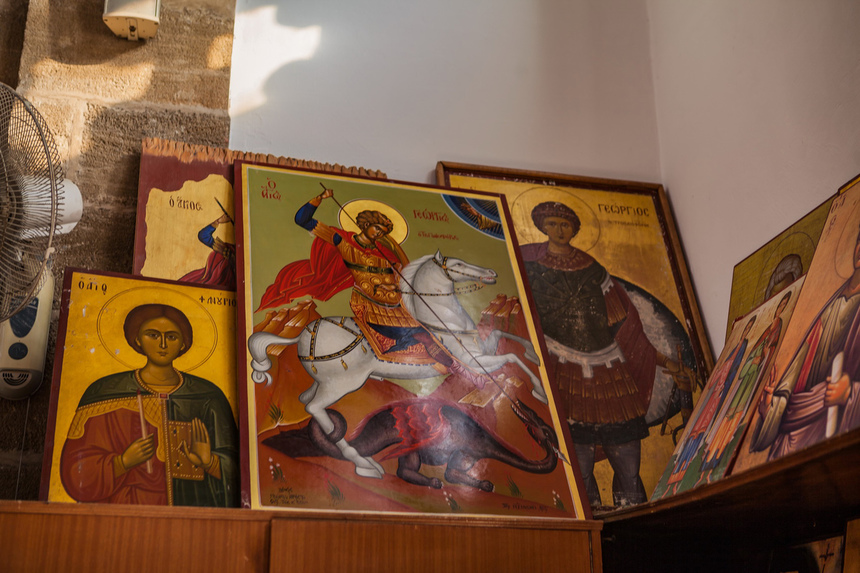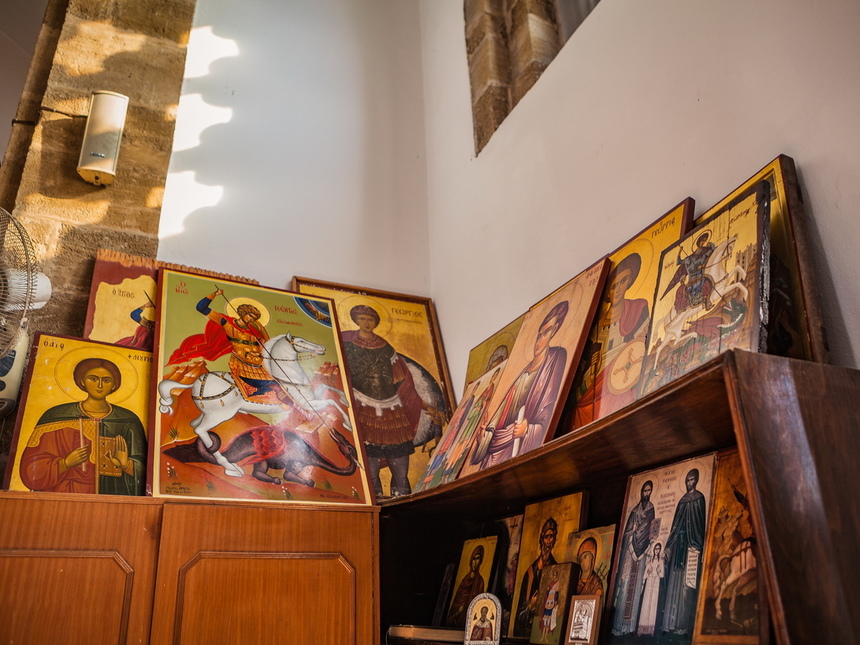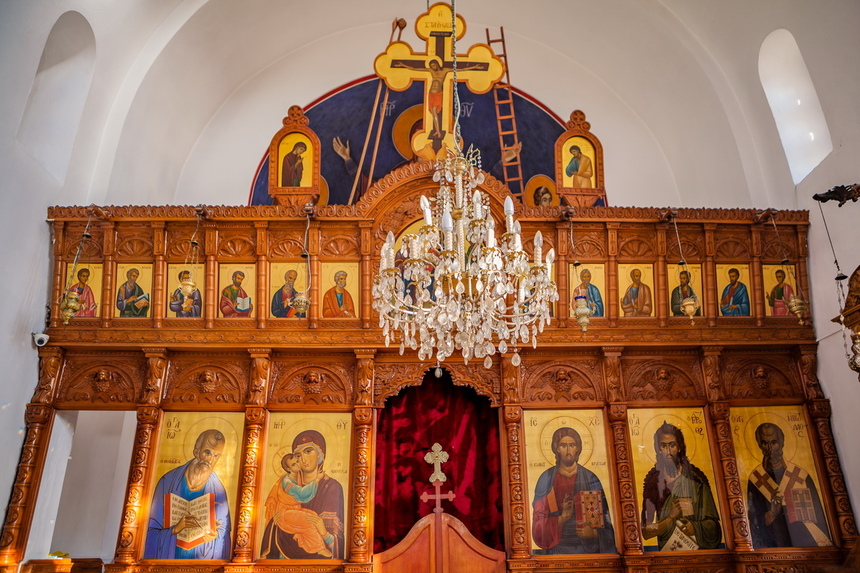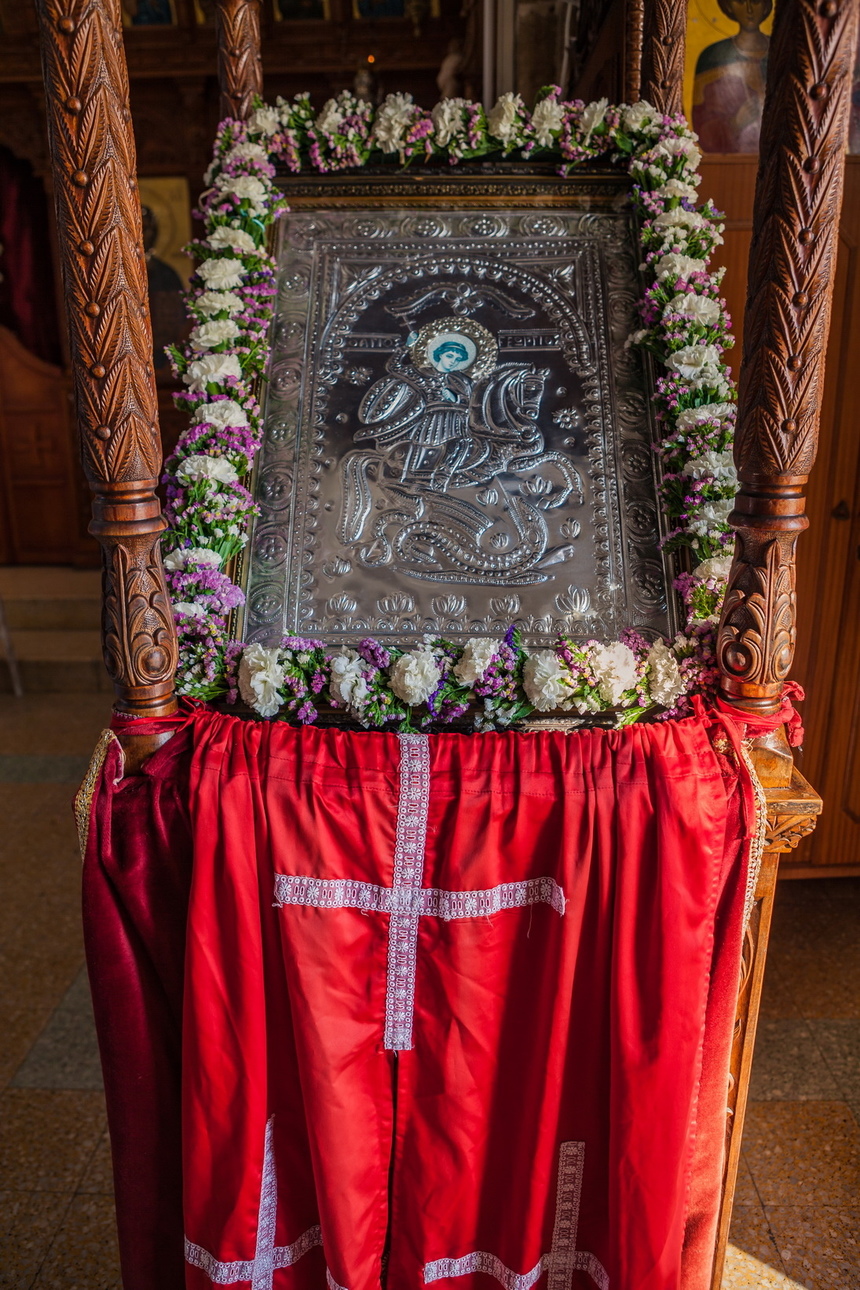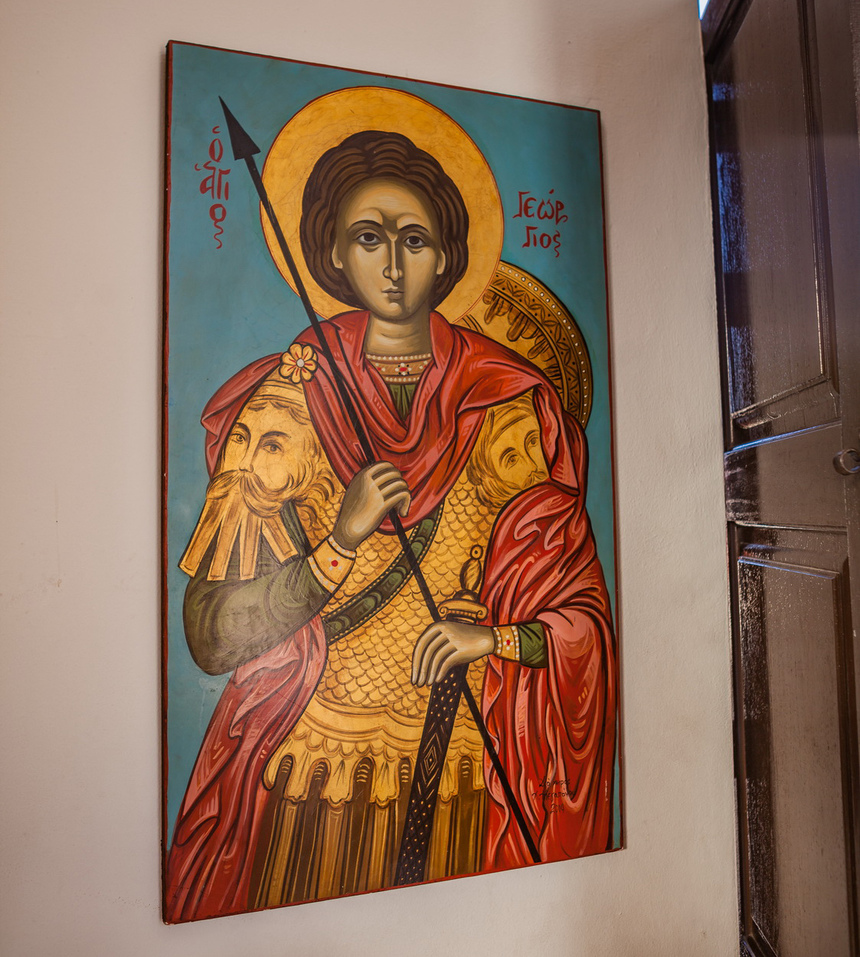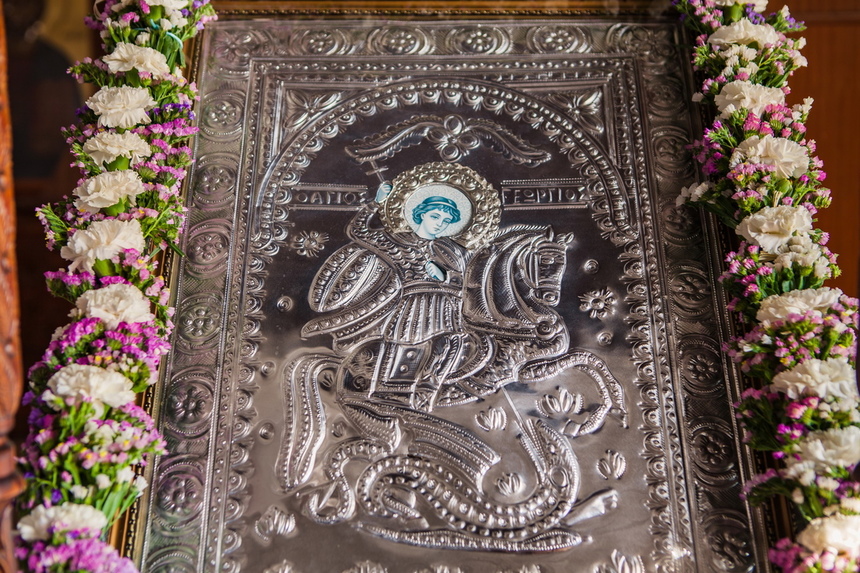 St. George's Temple overlooks the beach, where residents and guests of the island enjoy water sports such as snorkelling and diving during their holidays in Cyprus.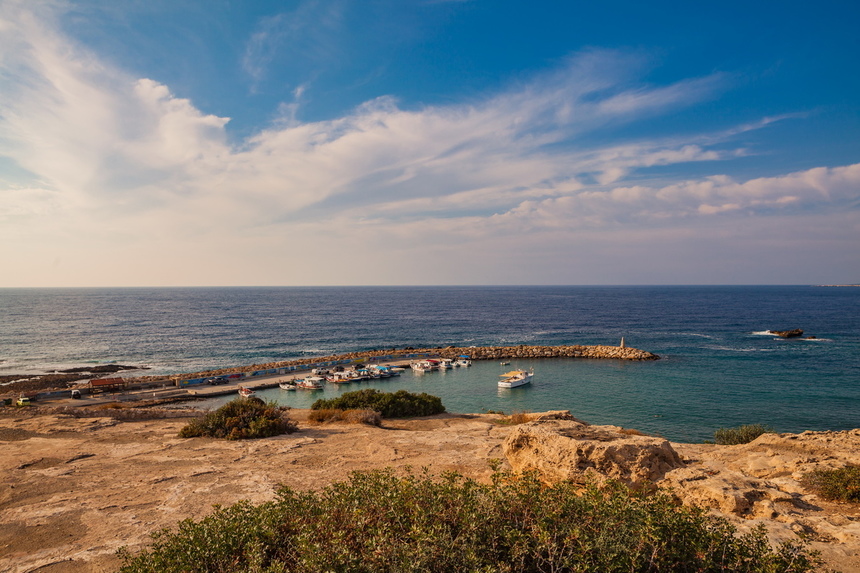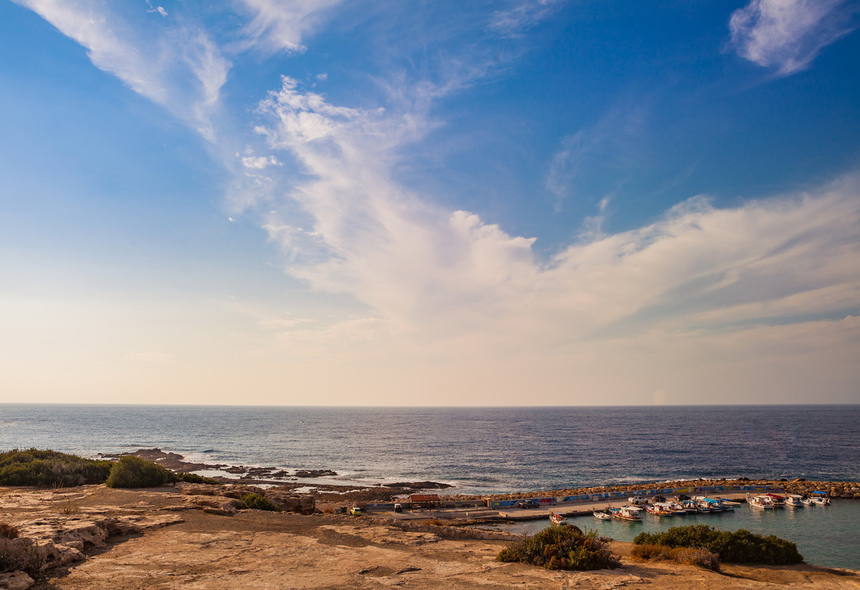 There is also a picturesque little harbor with traditional fishing boats, an observation deck, a cafe and a family fish restaurant, which is usually filled on weekends with locals and tourists who come here specially to enjoy delicious Cypriot cuisine and fresh fish.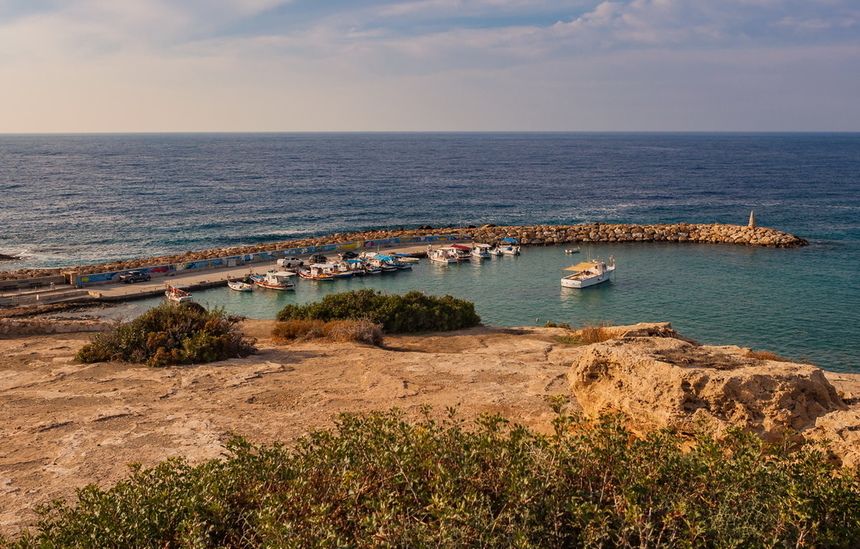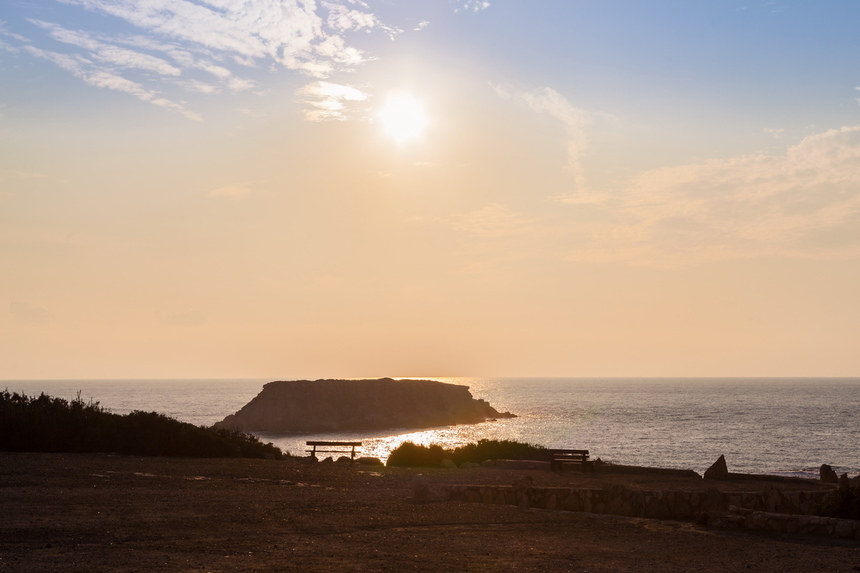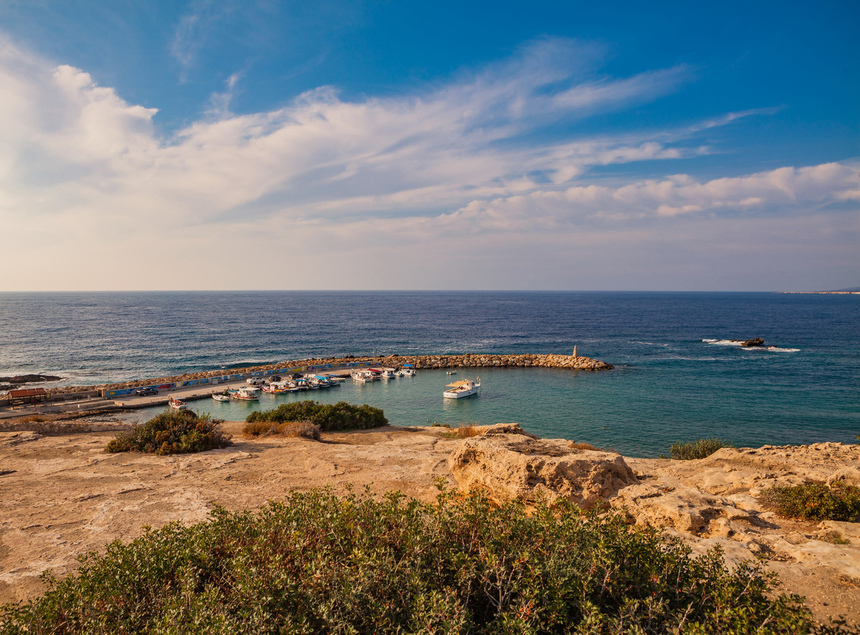 Not far from here are the Sea Caves and the protected turtle beach Lara Beach , and a little further – the stunning nature reserve on the Akamas Peninsula , which is listed as a UNESCO World Heritage Site.