Attracting attention to global problems is possible not only with screaming, threats, sanctions and endless protests. Nicosia's female choir, Amalgamation choir, draws the attention of thousands of eco-advocates from many countries through art.
The video for a quiet and beautiful song was shot in the abandoned village of Agios Sozomenos. Obviously, the choir specially chose such a "decoration" for the video, which is designed to draw attention to the problem of global climate change. Ruins of human past greatness against the background of nature – what can speak more eloquently? The man-made quickly disappears, so you need to worry not about him, but about our planet.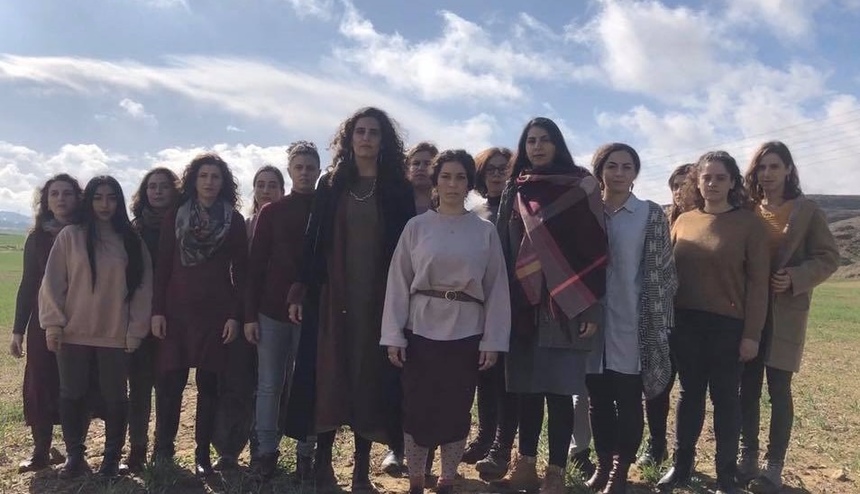 The founder of the choir told the press:We are trying to do everything we can. Movement in the name of the planet should take place everywhere – both in large factories, and for each person personally. We are disappointed with the effects of climate change and an irresponsible attitude towards nature. A striking example is Akamas. Everyone can solve the problem, and the government should set an example.
The video, shot in Cyprus, has had tremendous success. He found a response in many countries: people gathered together or sang alone an English-language song performed in the video. Thus, people around the world showed: they support the idea of ​​Cypriot women and are also ready to fight for the well-being of the planet. And all this – peacefully, without violent performances and aggression, only by the power of art!
The flash mob was not without originalities: an Indonesian girl diver distinguished herself who performed a song before diving under water. The dog from the USA, which helps the owner to "accompany" the piano, also attracted universal attention and tenderness. In general, Greece, Bulgaria, Sweden, Spain, Africa, India, the Philippines, Turkey, Singapore and other countries joined the flash mob.